---
Katie and Devon's Anniversary Party
Friday-Sunday, 7-9 June, 2019
Katie and Devon, finally having a party for their wedding on their fourth anniversary.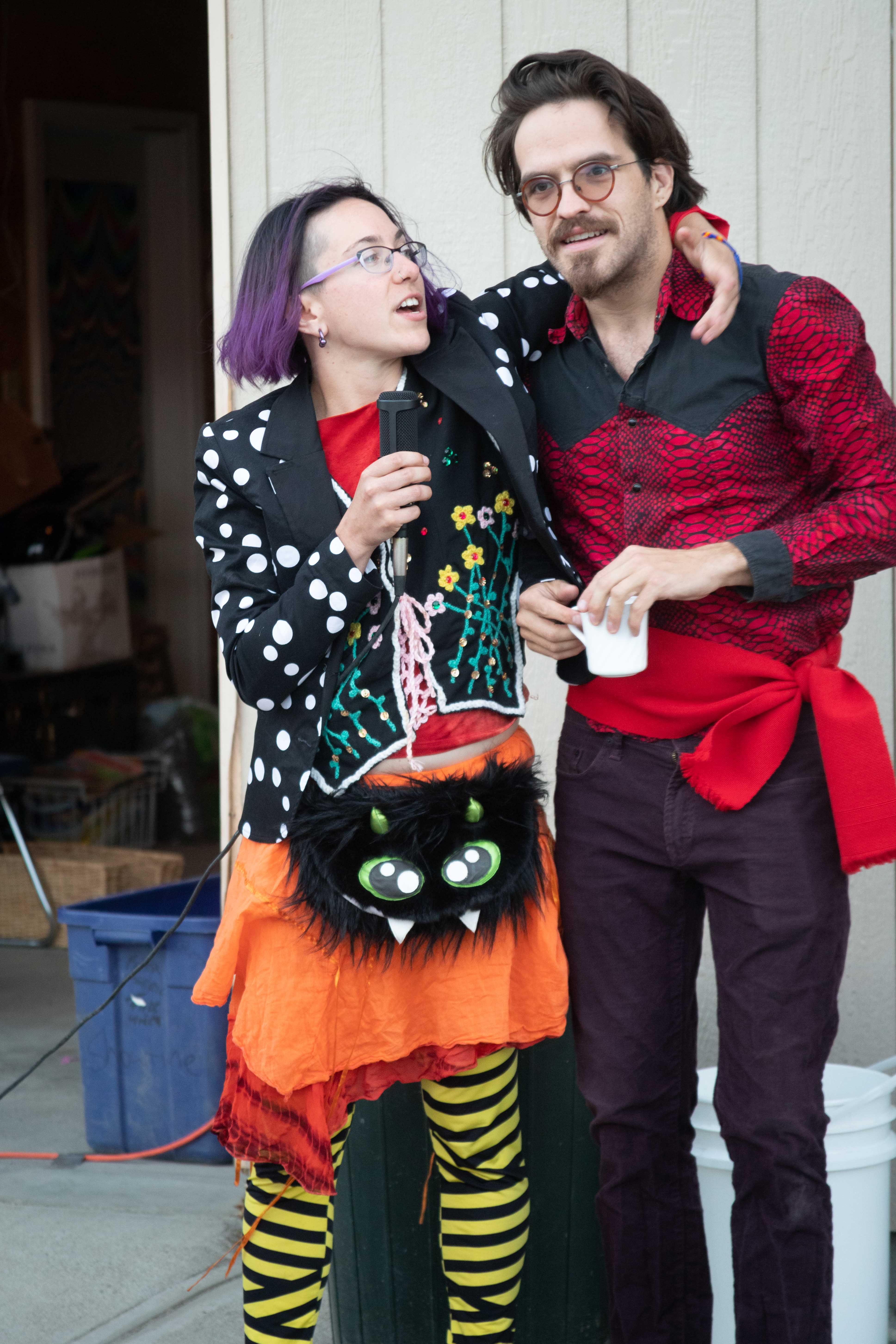 One of the best things about aerial dance has been the friends I've made on my dance journey. One of the best of those friends is Katie Sardinha. Katie came to Upswing Aerial Dance when she was studying for her PhD in linguistics at UC Berkeley. Katie was studying First Peoples languages of Vancouver Island. Katie was a brilliant and enthusiastic improvisationalist, and while she was studying, we swirled and twirled and spun around each other almost every week. I heard for years about Katie's family apple farm in the Okanagan valley in British Columbia, and about the beauty of the Okanagan area. Katie earned her degree two years ago, and returned to the apple orchard. When she invited Eric and me, and our former aerial instructor, Ashley, to come to the orchard for a celebration of her relationship with her husband, Devon, all three of us were excited to go.
Cascade peak as seen from airplane. I believe this is Mt. Baker.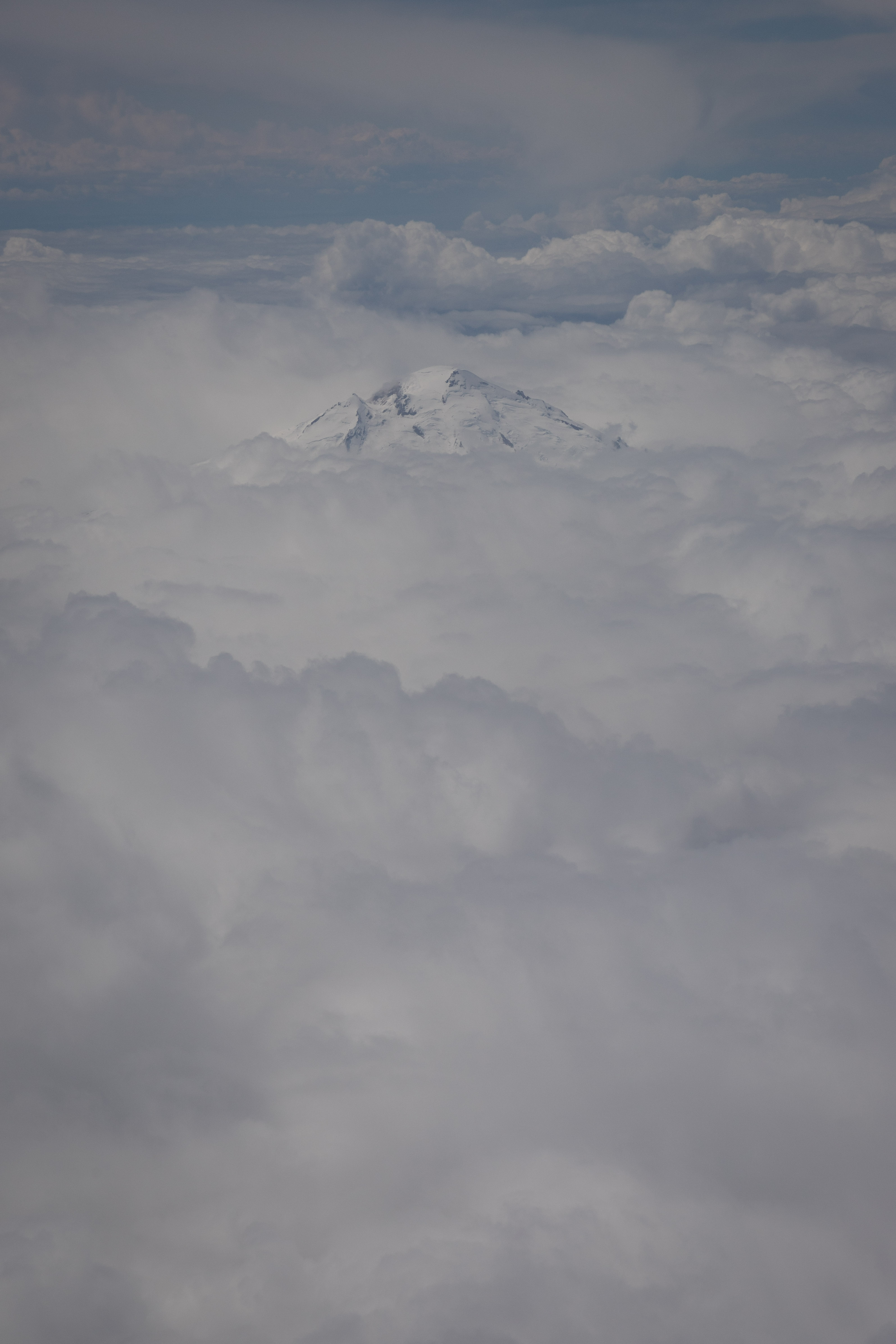 Landing at the airfield at Kelowna International Airport, we were already in such a beautiful place that Eric took a picture on the tarmac.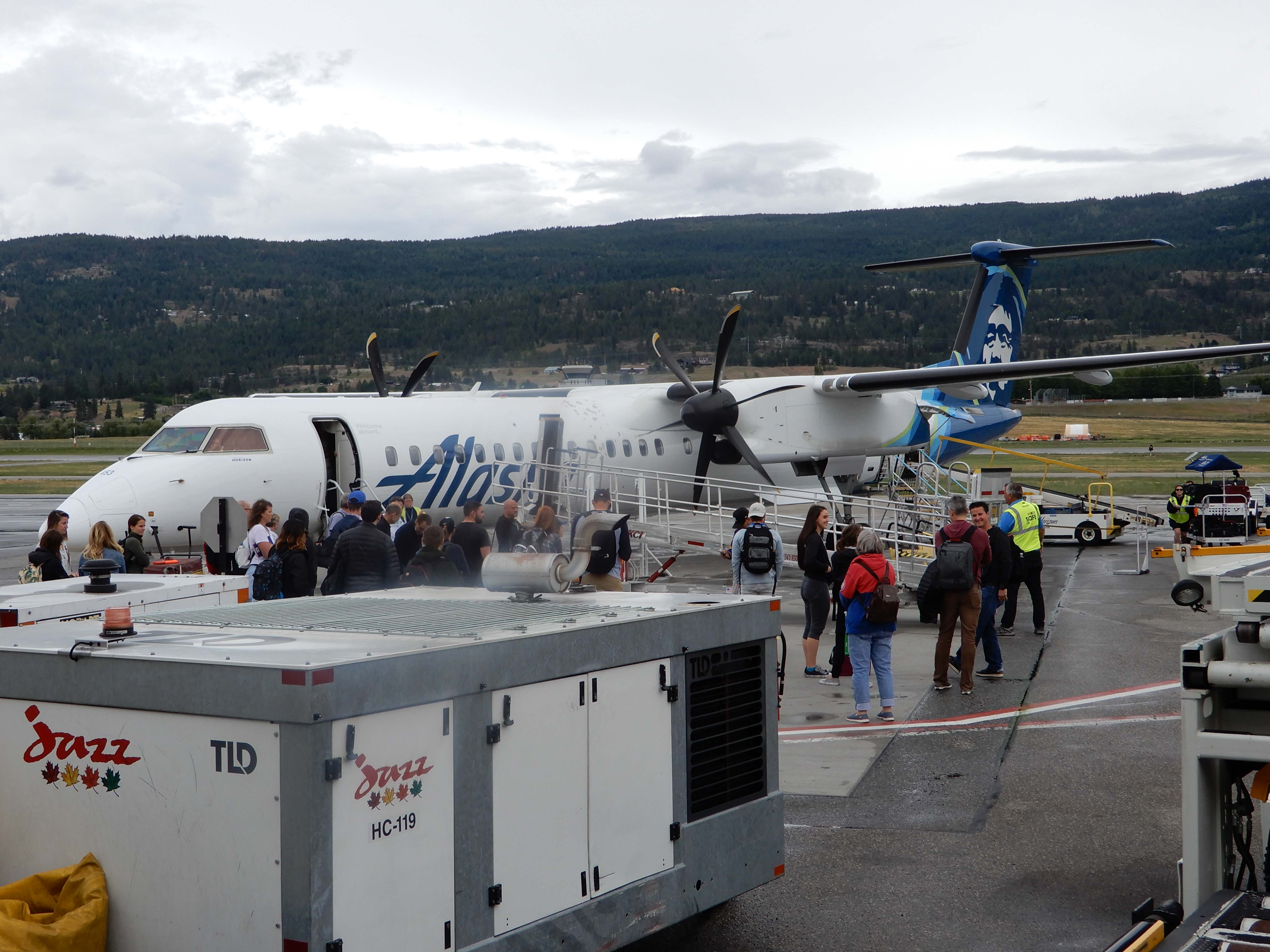 Eric amusedly took a picture of this airport sign. Things are different in Canada.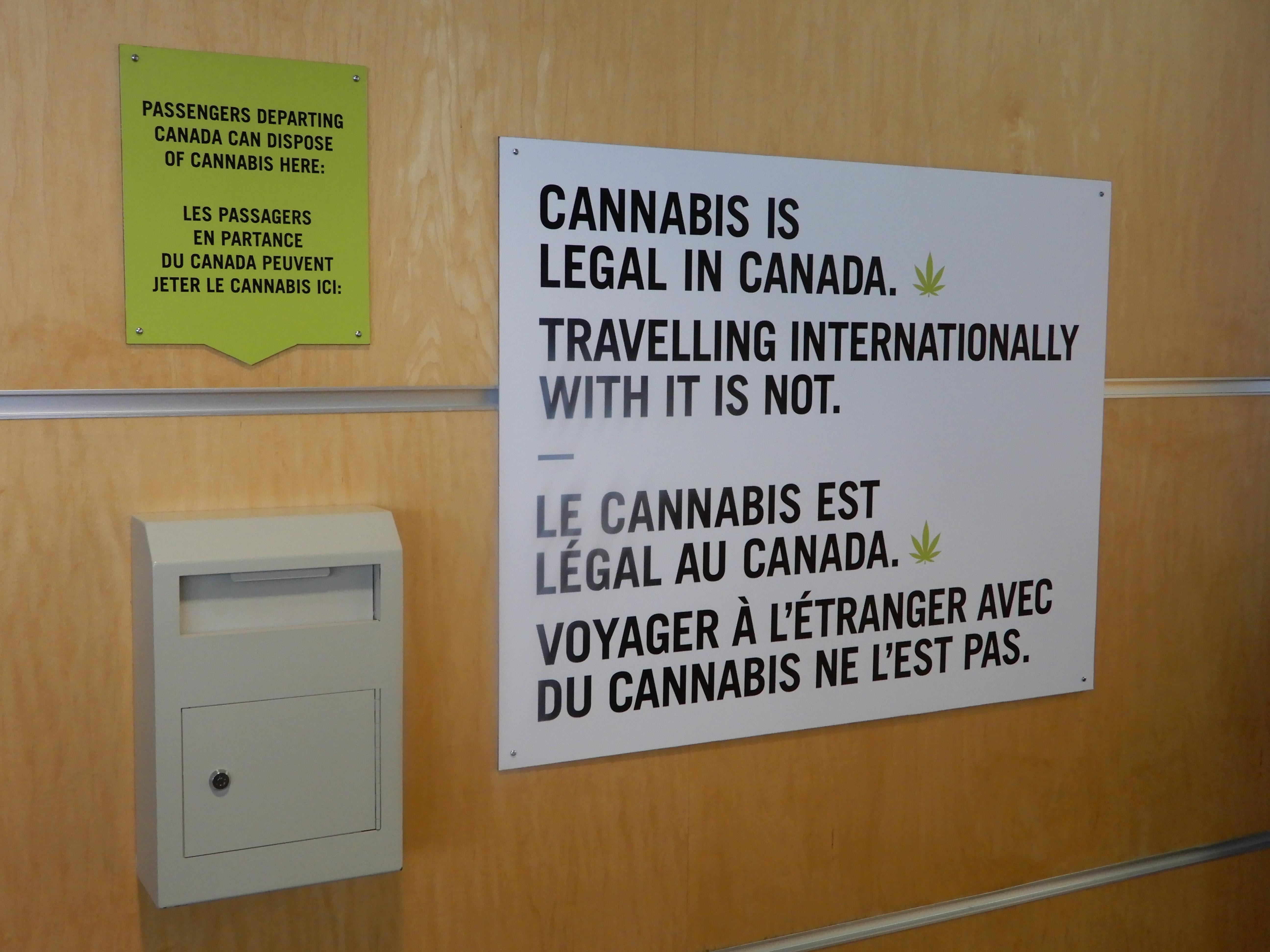 Eric and I rented a Hyundai Sonata hybrid for the drive from YLW to the orchard in Summerland. We drove along beautiful Okanagan Lake. Photo by Eric.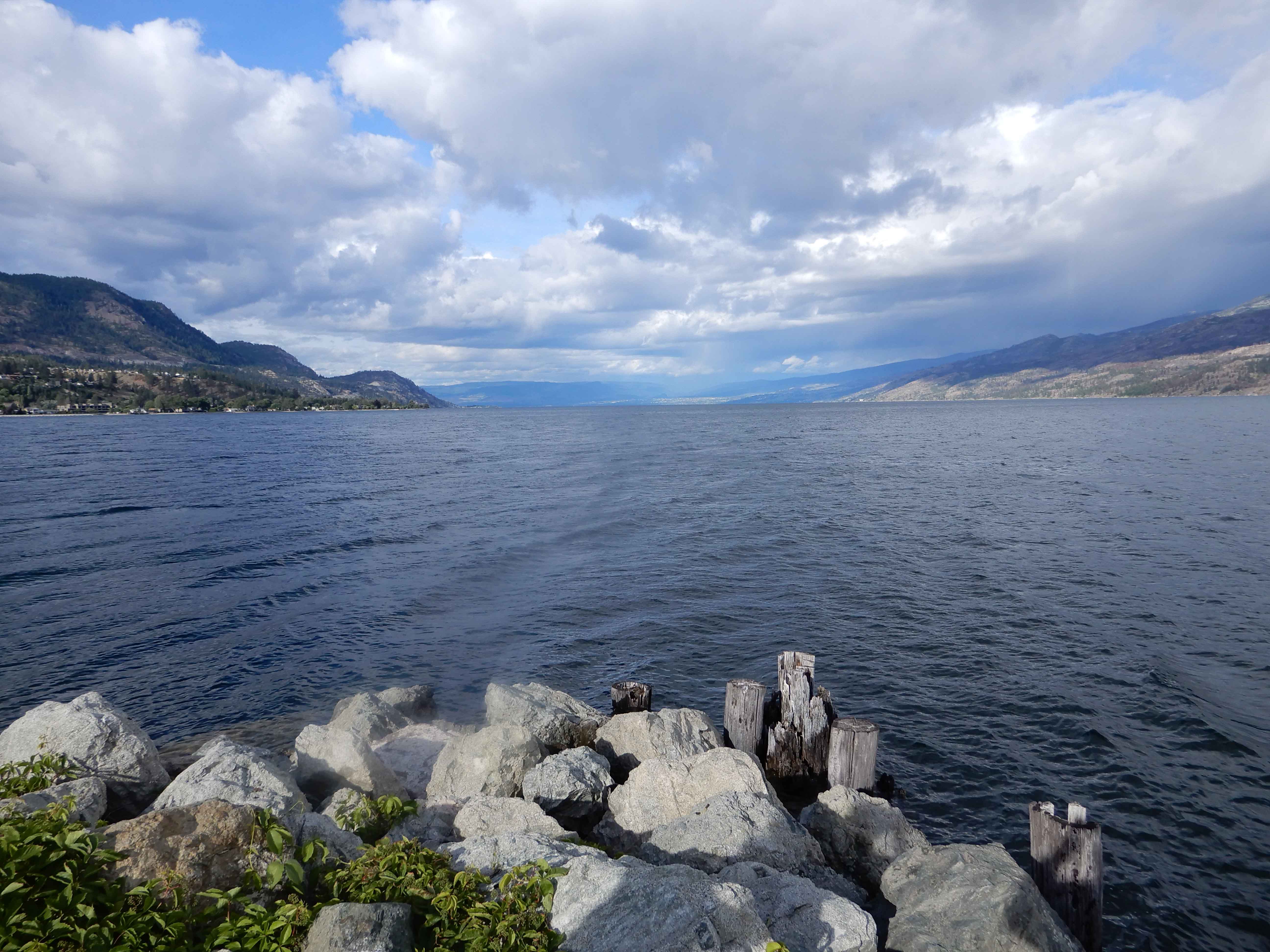 We stopped on the way for a quick and beautiful hike to Hardy Falls.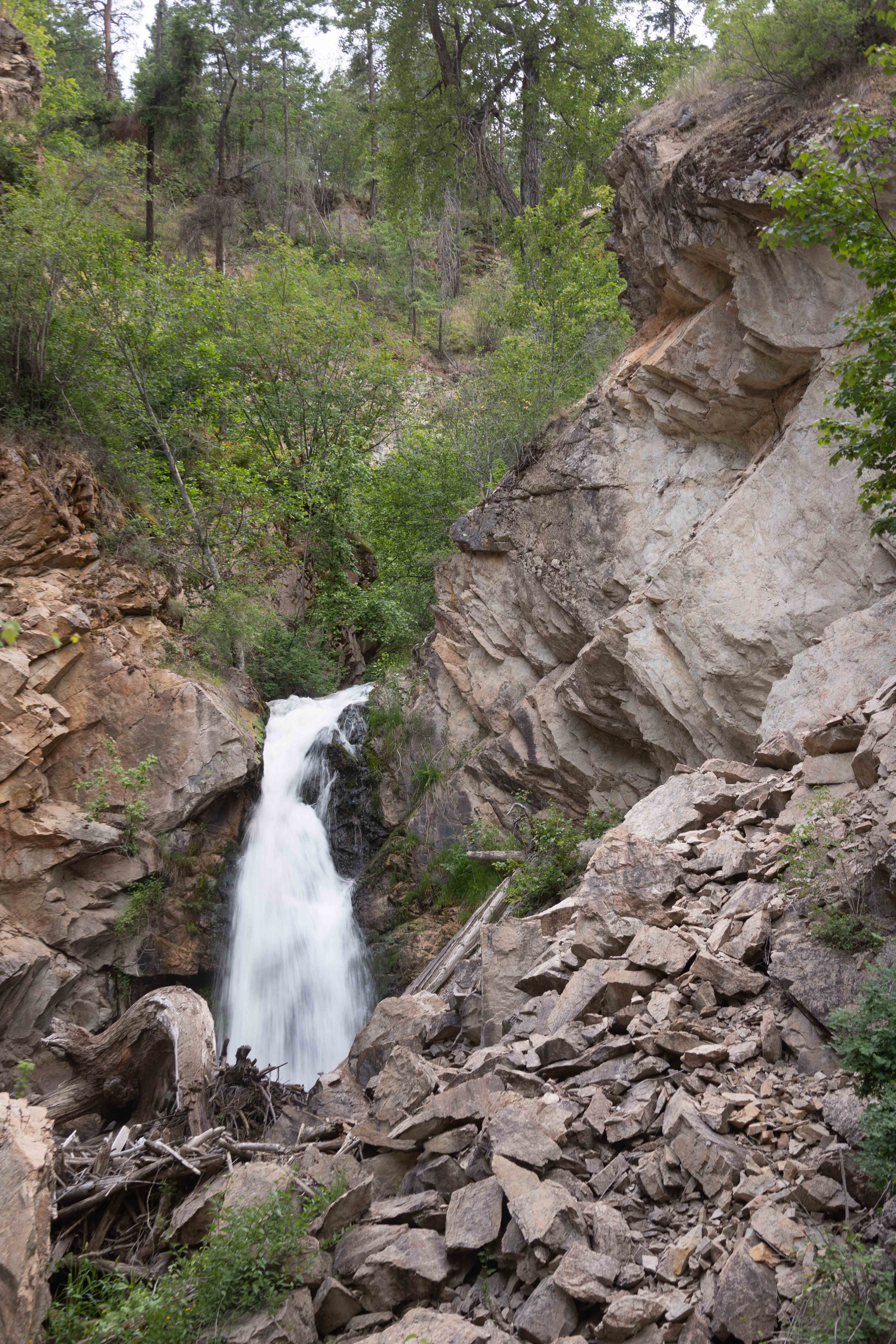 At last, after a long journey, we arrived at the orchard! Photo by Eric.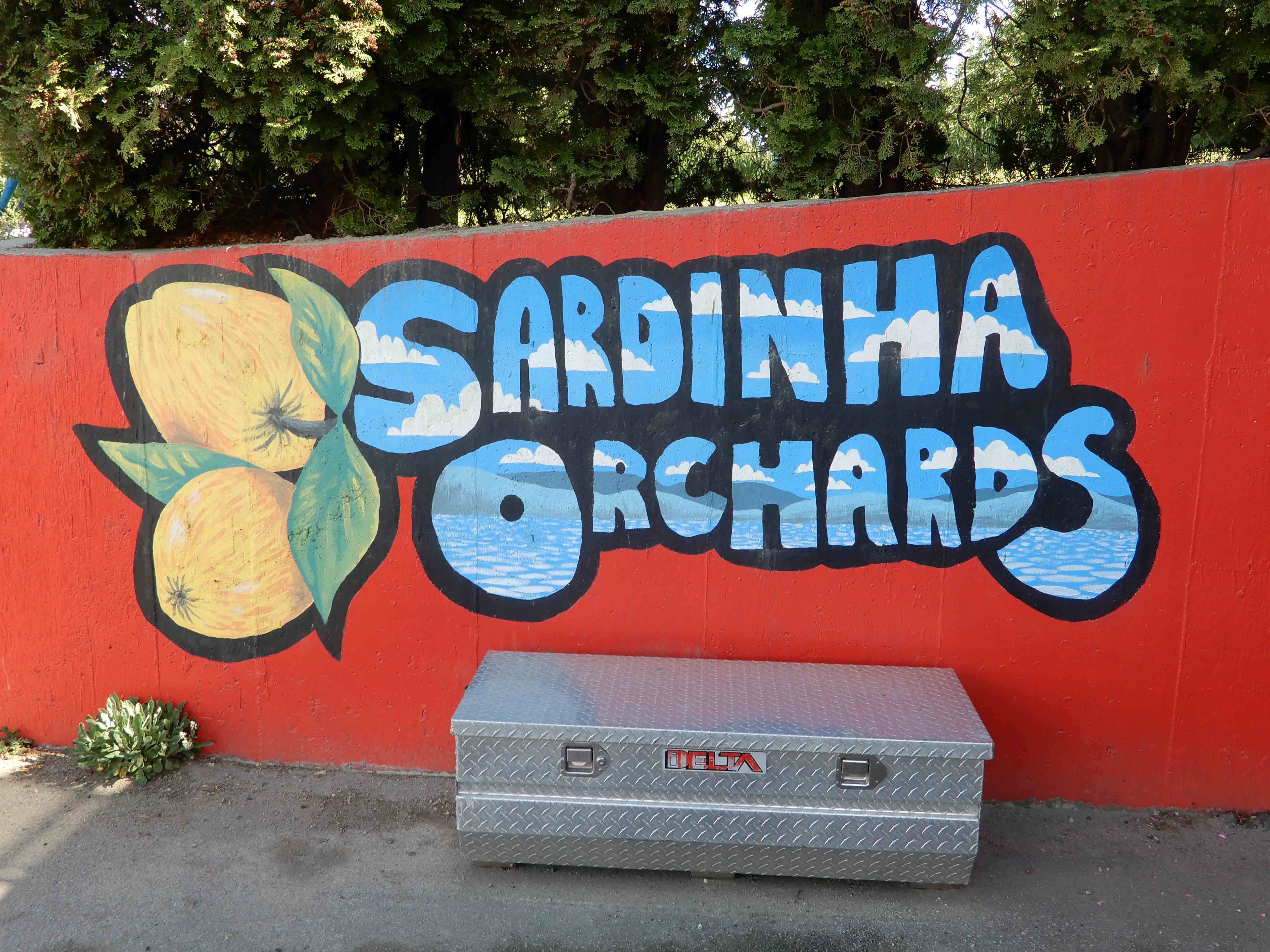 We had a perfectly lovely evening seeing Katie, Devon, Ashley, and Katie's mother Julie again, and meeting a whole bunch of Katie and Devon's other friends who had also come to town for the wonderful occasion. At this high latitude, the sun did not go down until 22:00!
In the morning, after the enjoyment of Katie's samovar, we explored the orchard. Eric took a picture of the rows of apple trees.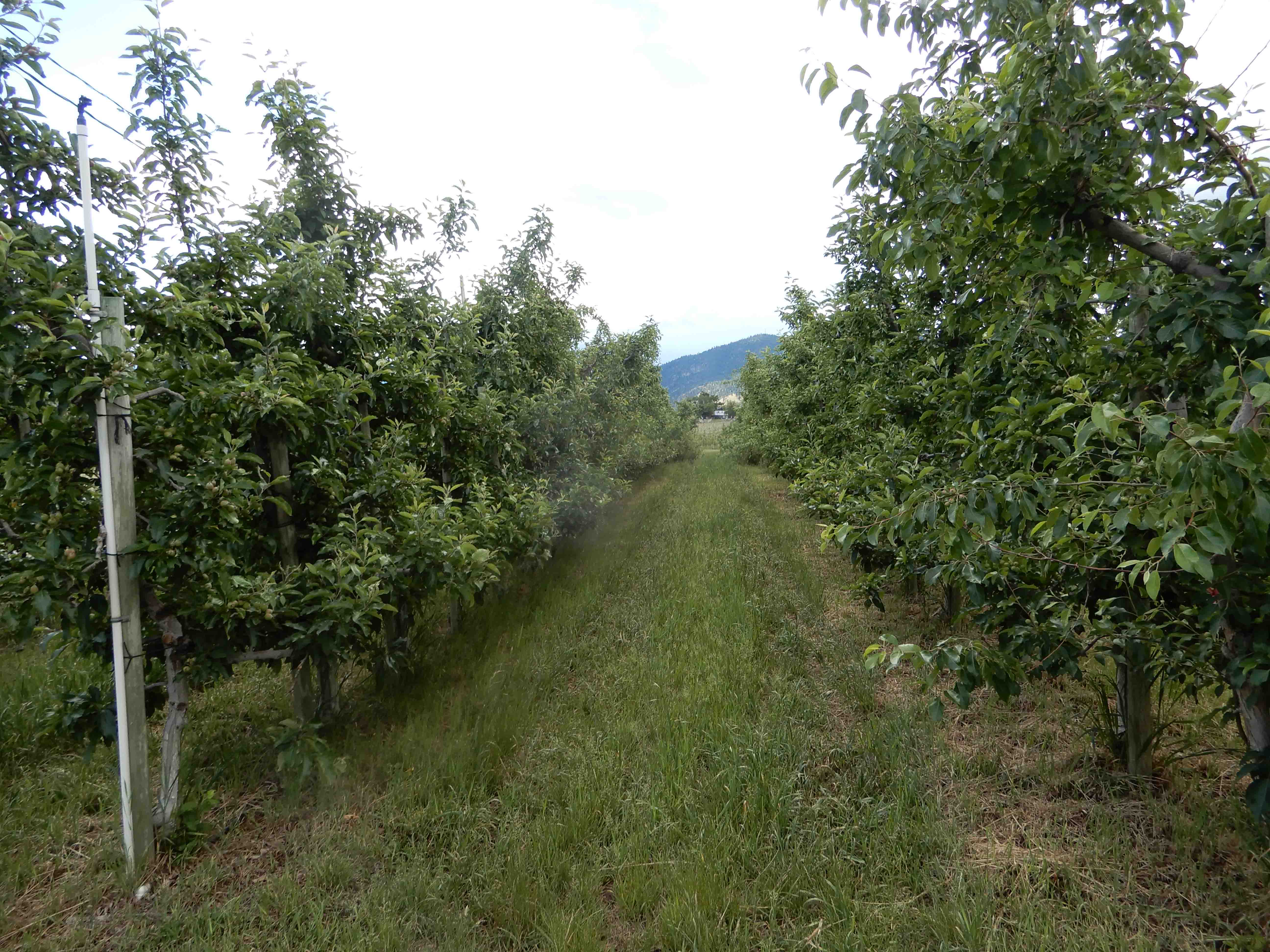 There is a deep and fascinating gully right next to the farm. It looks like a great hike. Photo by Eric.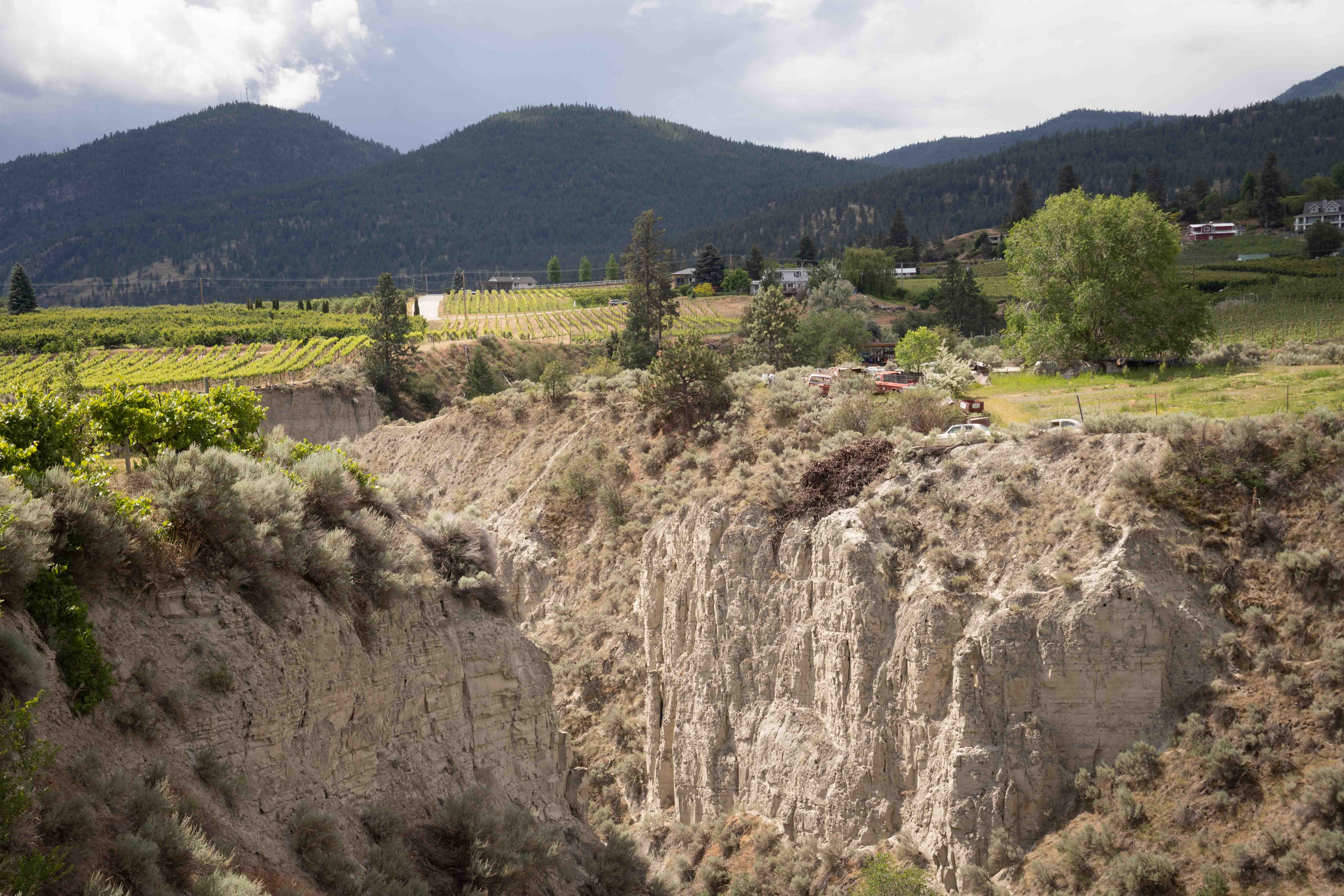 Eric took a picture of the beehives that Devon has just started to keep. The beehives are armored against bear incursion.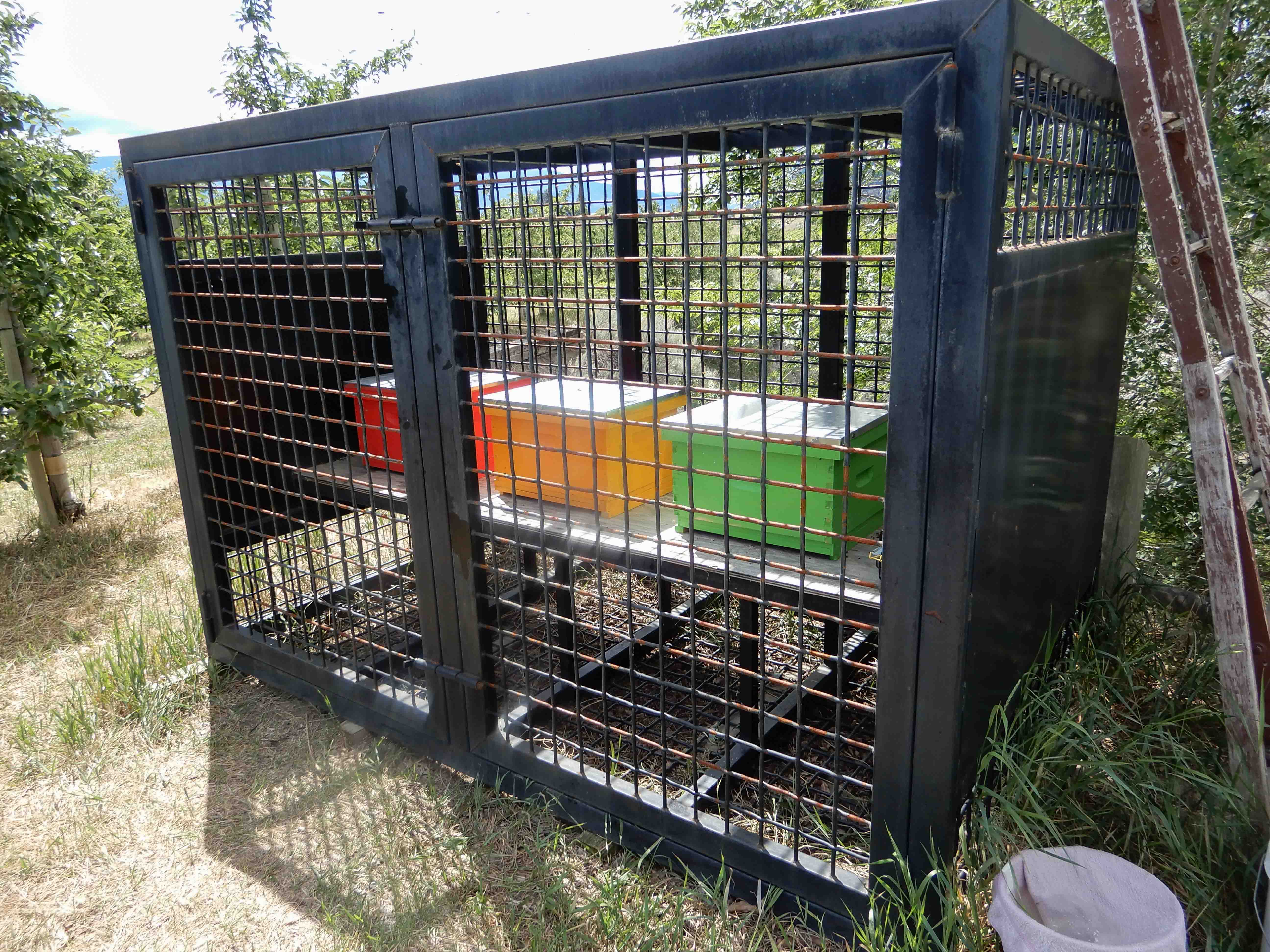 Looming over the farm is a mountain called the Giant's Head. As much fun as the gully looked, Eric and I knew we needed to hike to the top of that. My father would have been so disappointed if we did not.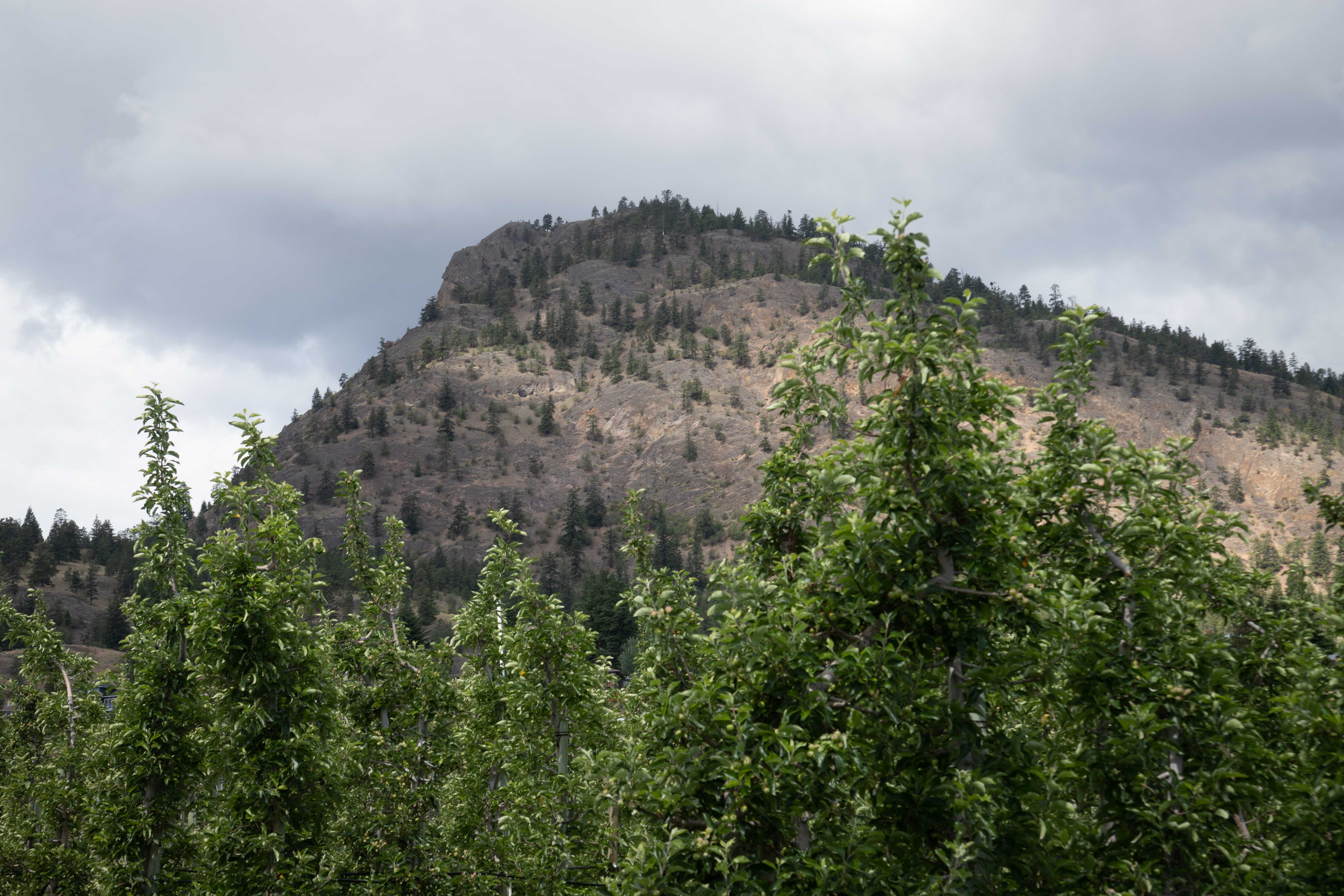 The window over the kitchen sink of the farmhouse looks right out at the Giant's Head. While I may have washed dishes in some campsites with prettier views, I don't think I have ever washed dishes indoors with a view like this.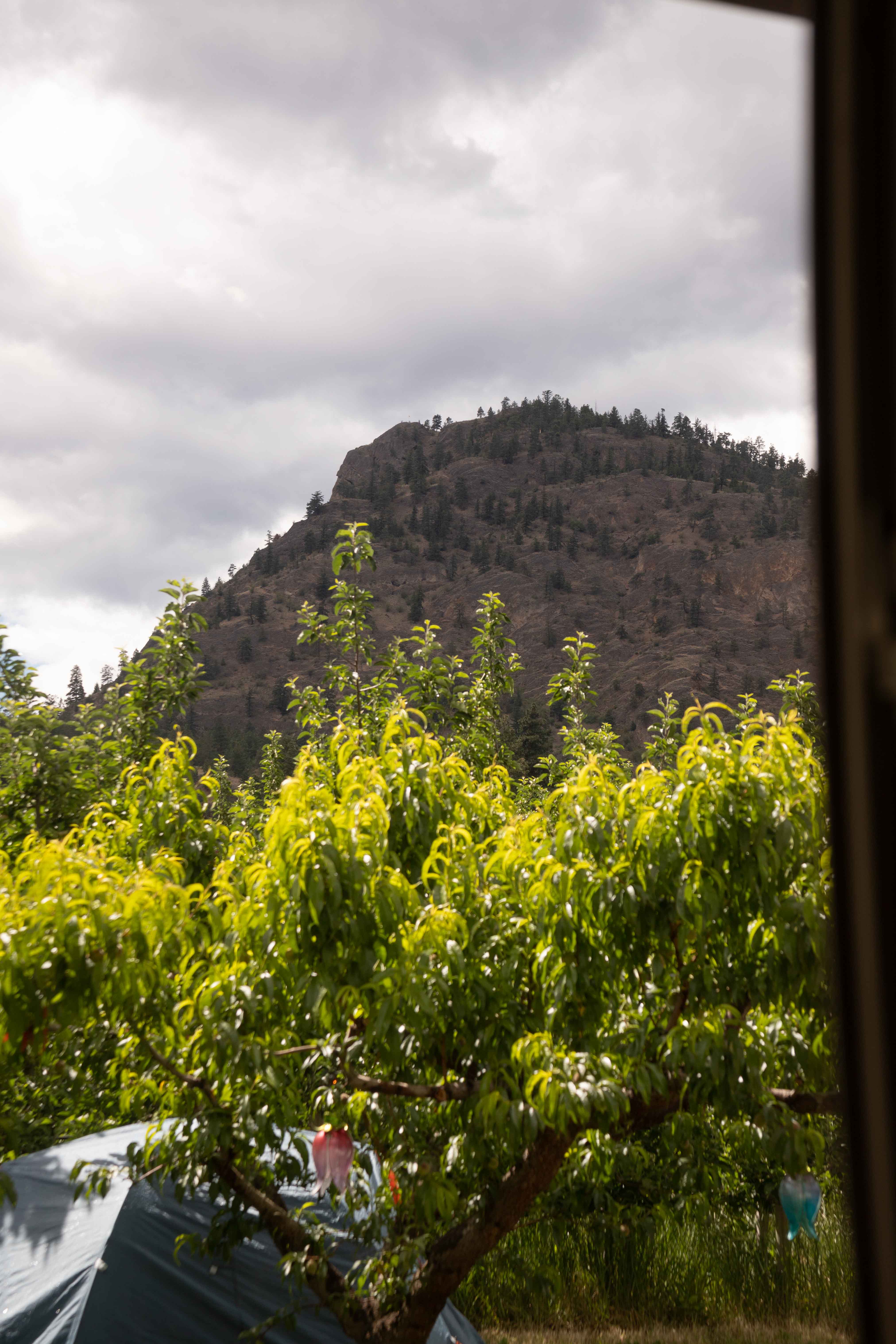 It's just a short hike from the trailhead up to the summit of the Giant's Head. As time was short, we drove most of the way in the Sonata, which performed admirably.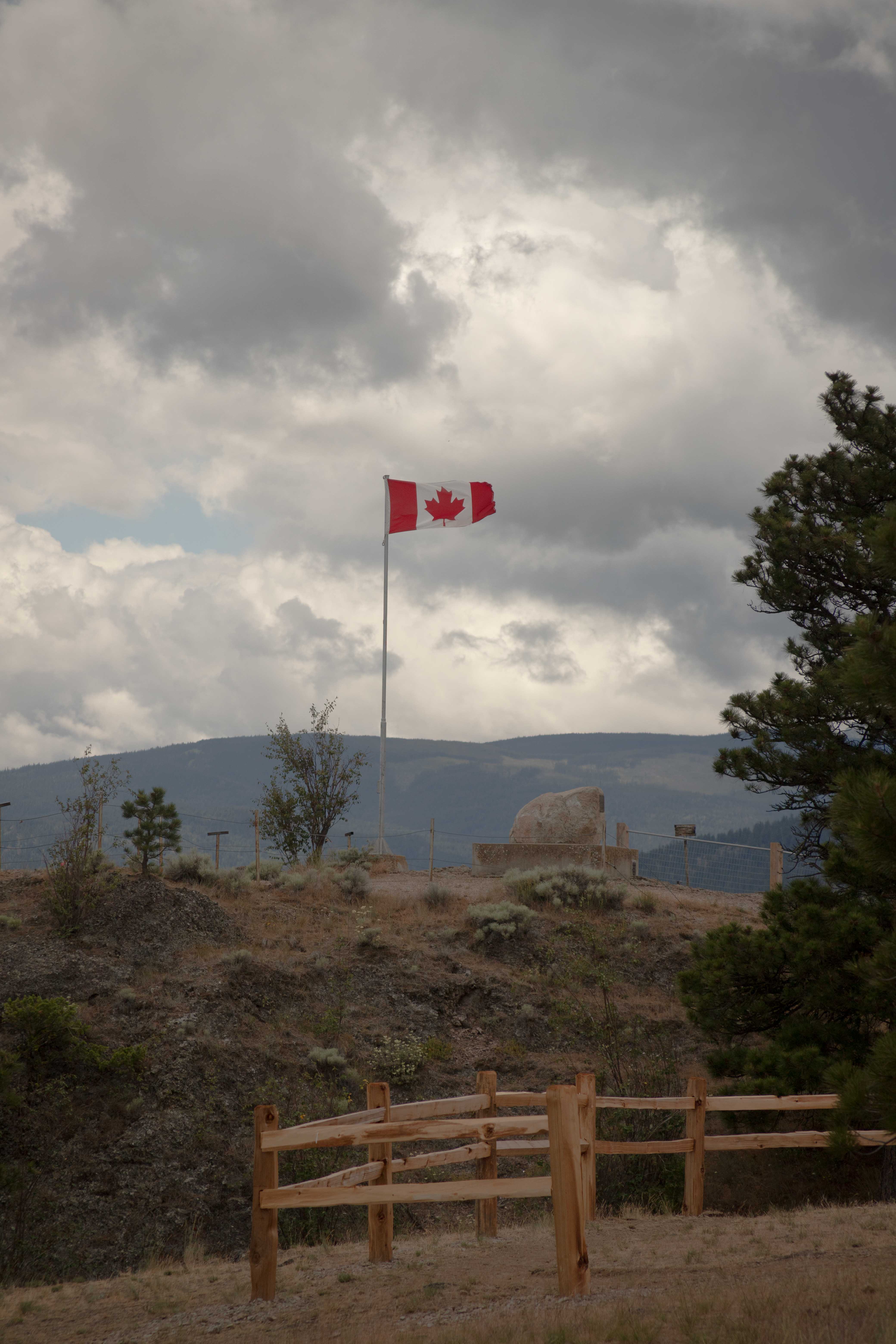 View of Lake Okanagan and surrounding area from summit of Giant's Head.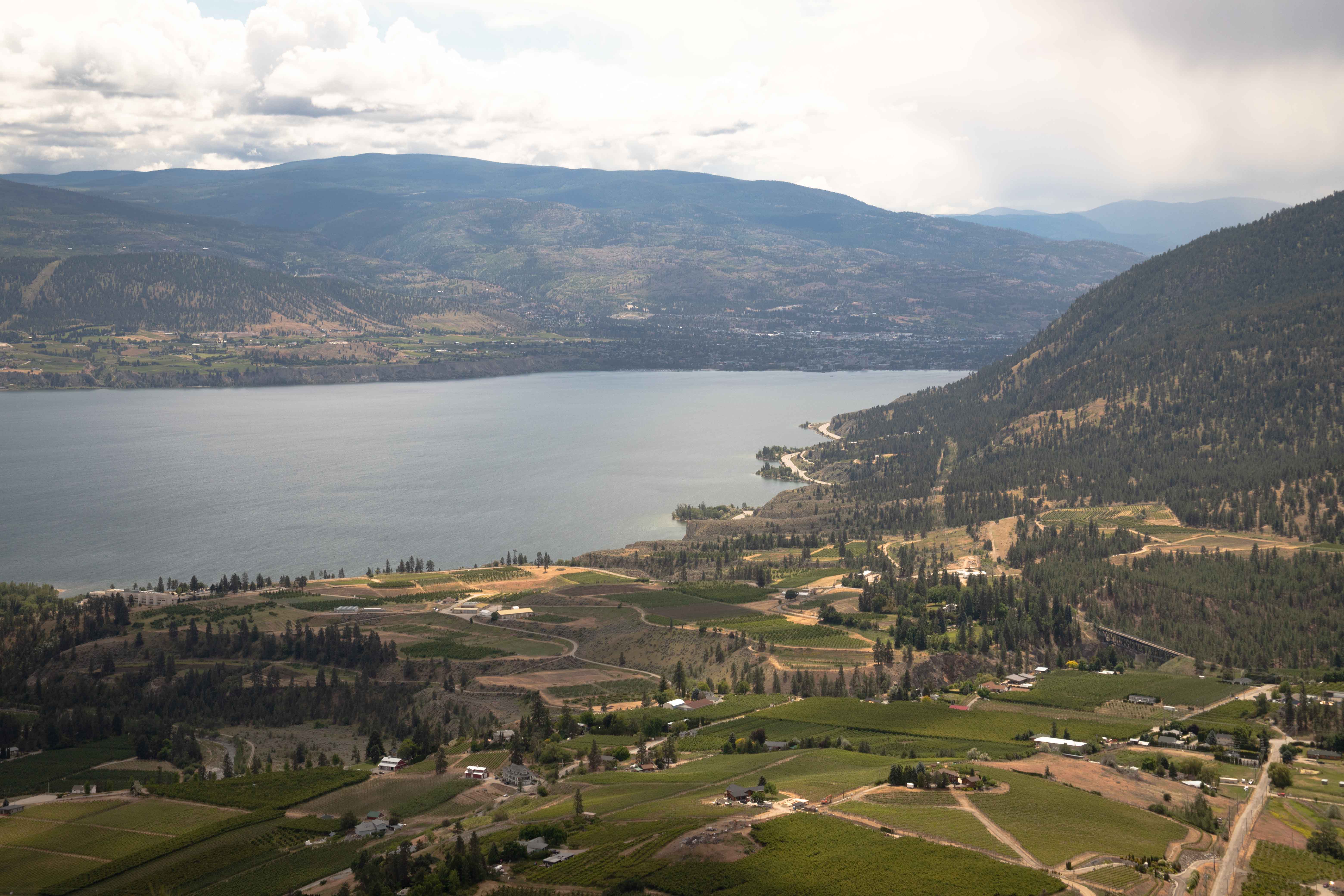 From the summit, we could see what an amazing location Katie's grandparents had picked out for their orchard, on a hill near the gorge between the Giant's Head and Lake Okanagan.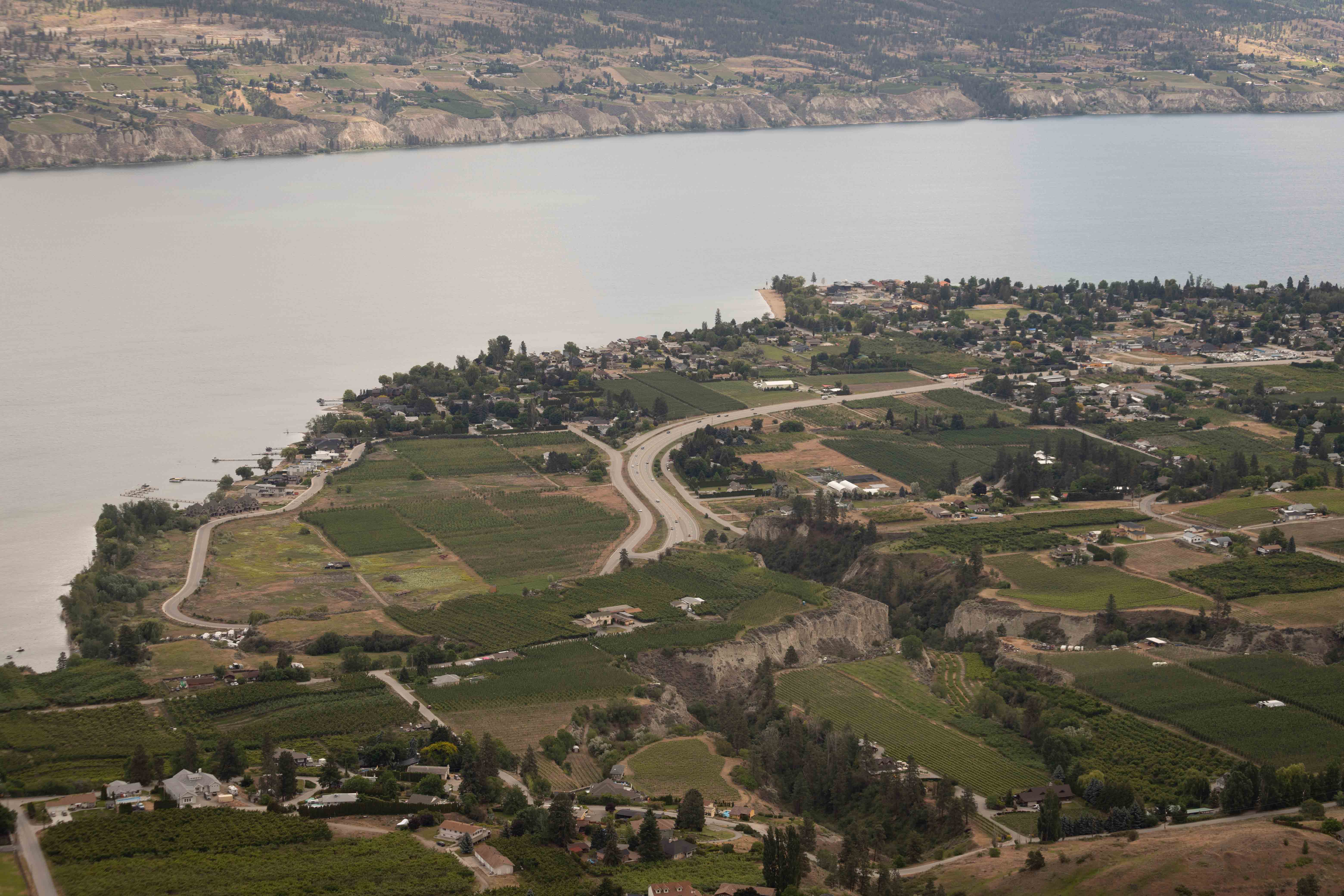 Here is a zoomed-in view showing the farm, to the left of Zimmerman's Gulch and on the hill over the road. Near the left side of the picture, you can see the pink tent that Katie and Devon had set up for their party. What an incredible place!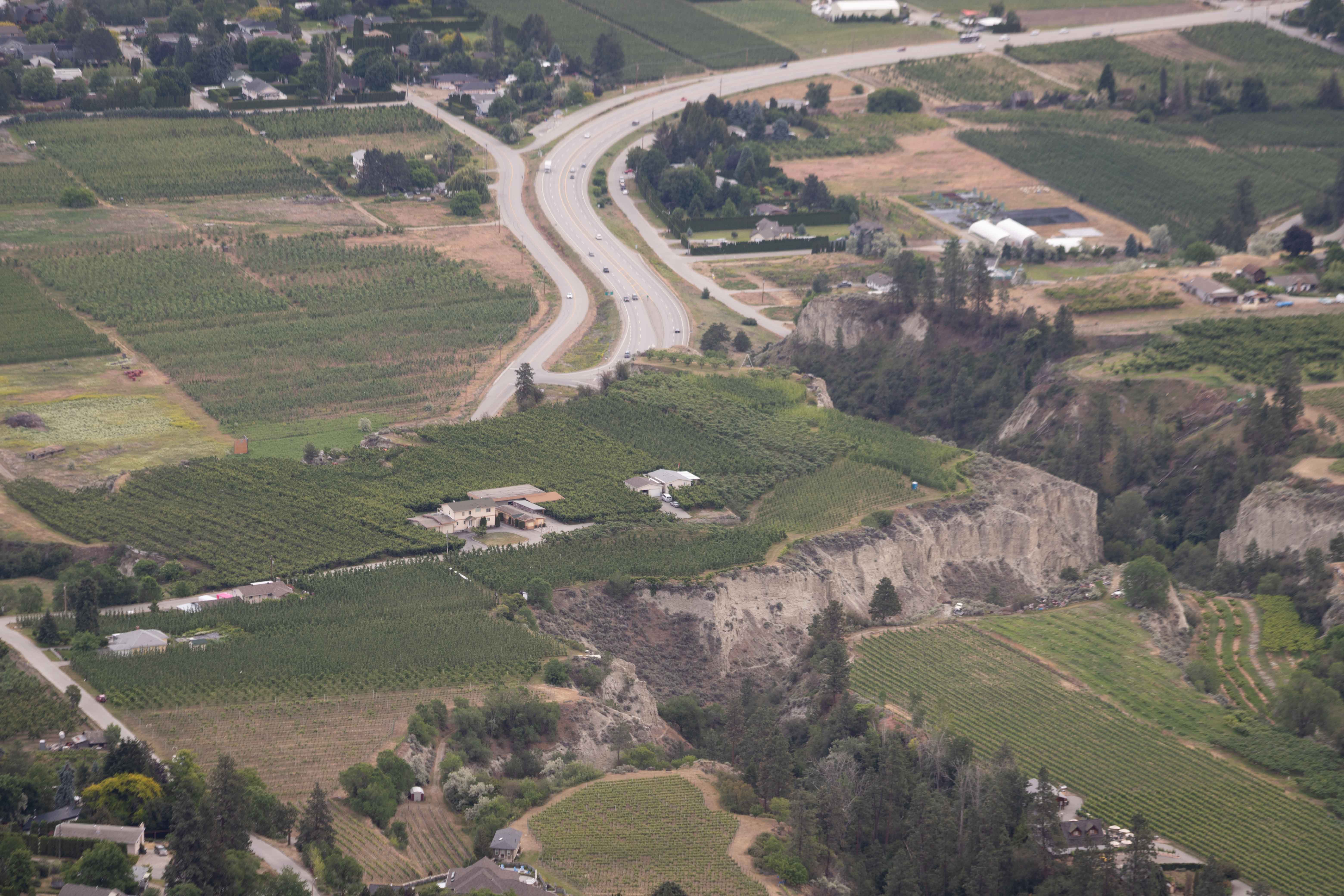 Julie's dog, Loki, in front of the farmhouse overlooking Lake Okanagan.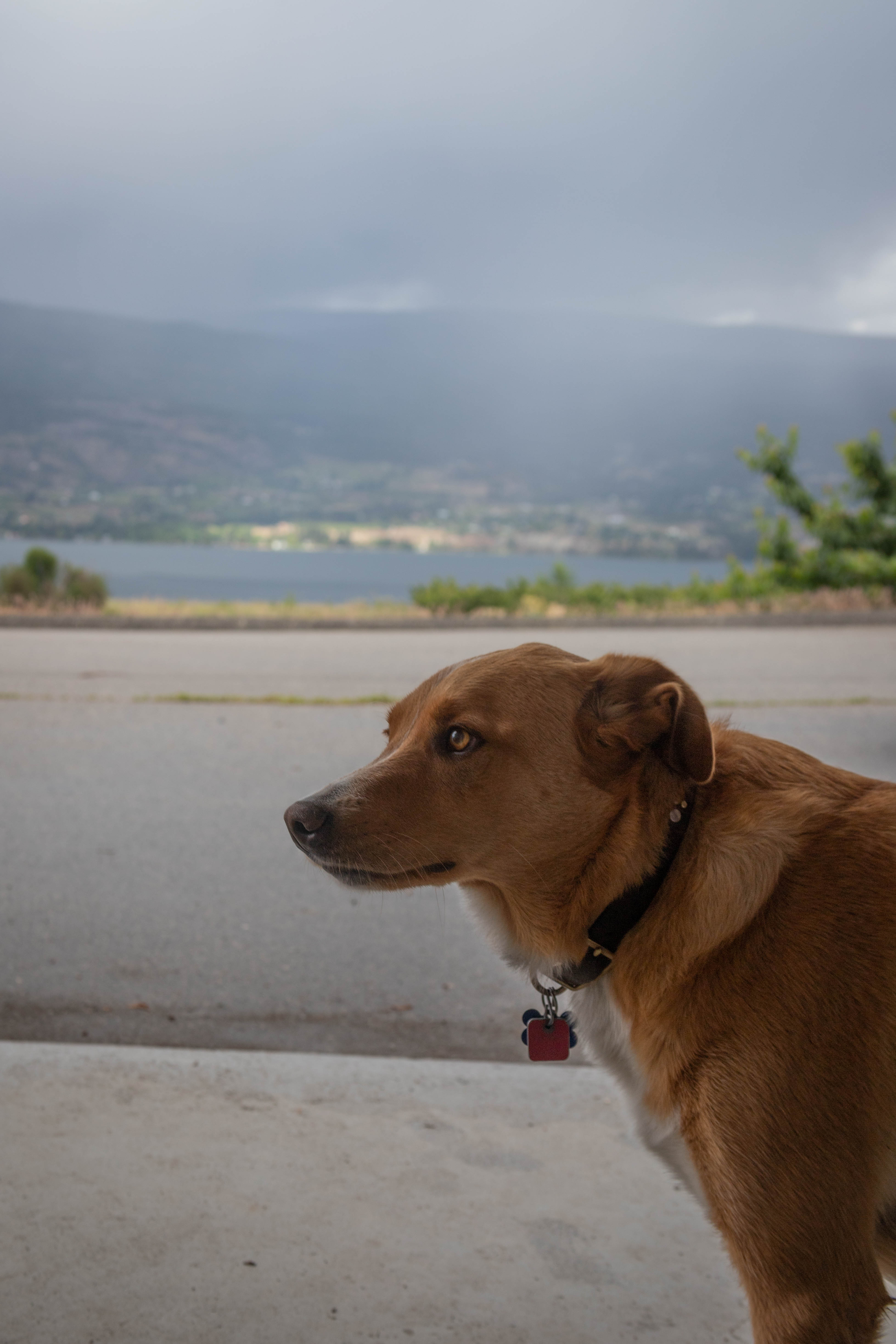 Loki running along the road in front of the farmhouse.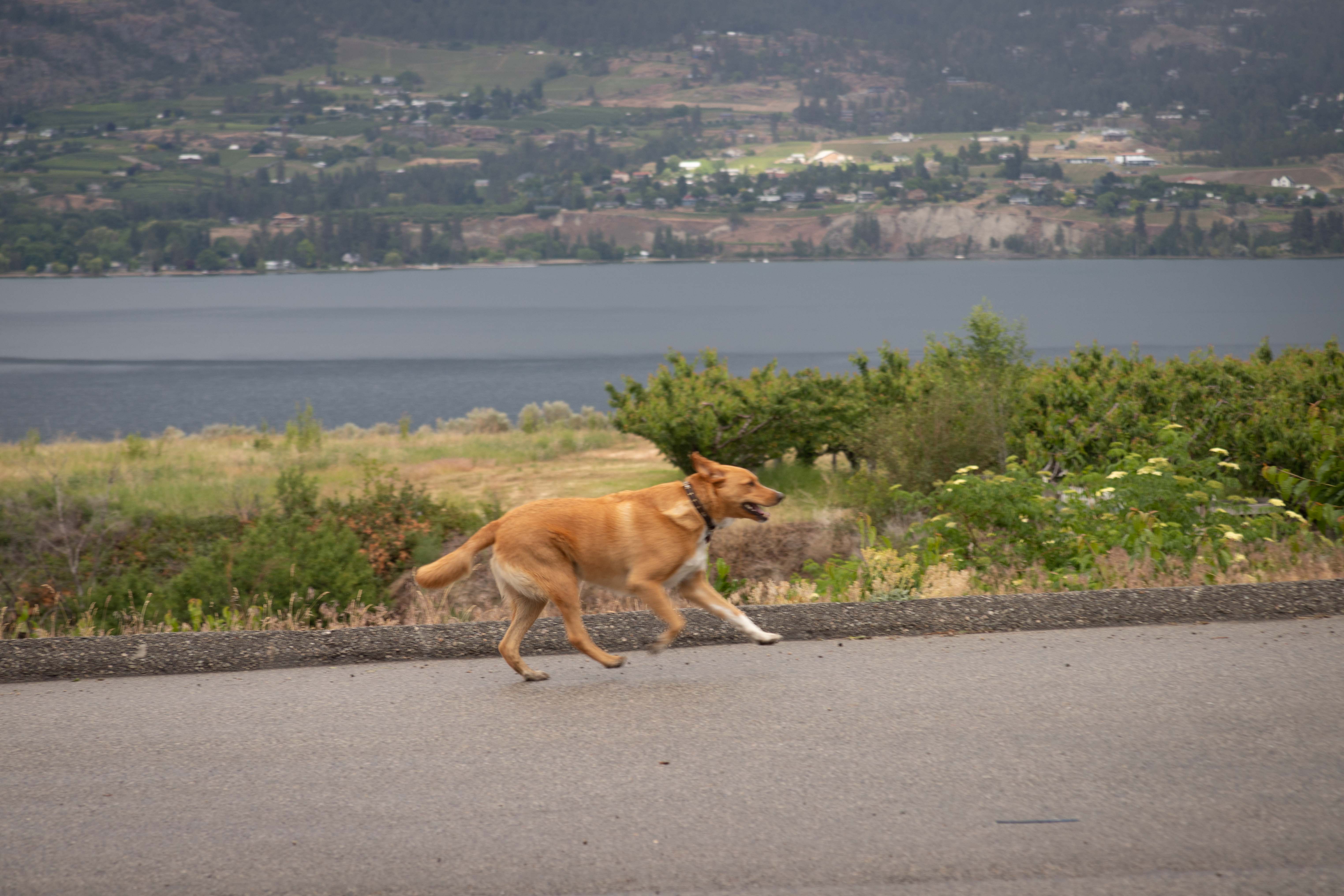 Katie and Devon's friends Cody and Kiera had brought a four-month old puppy, Maeve.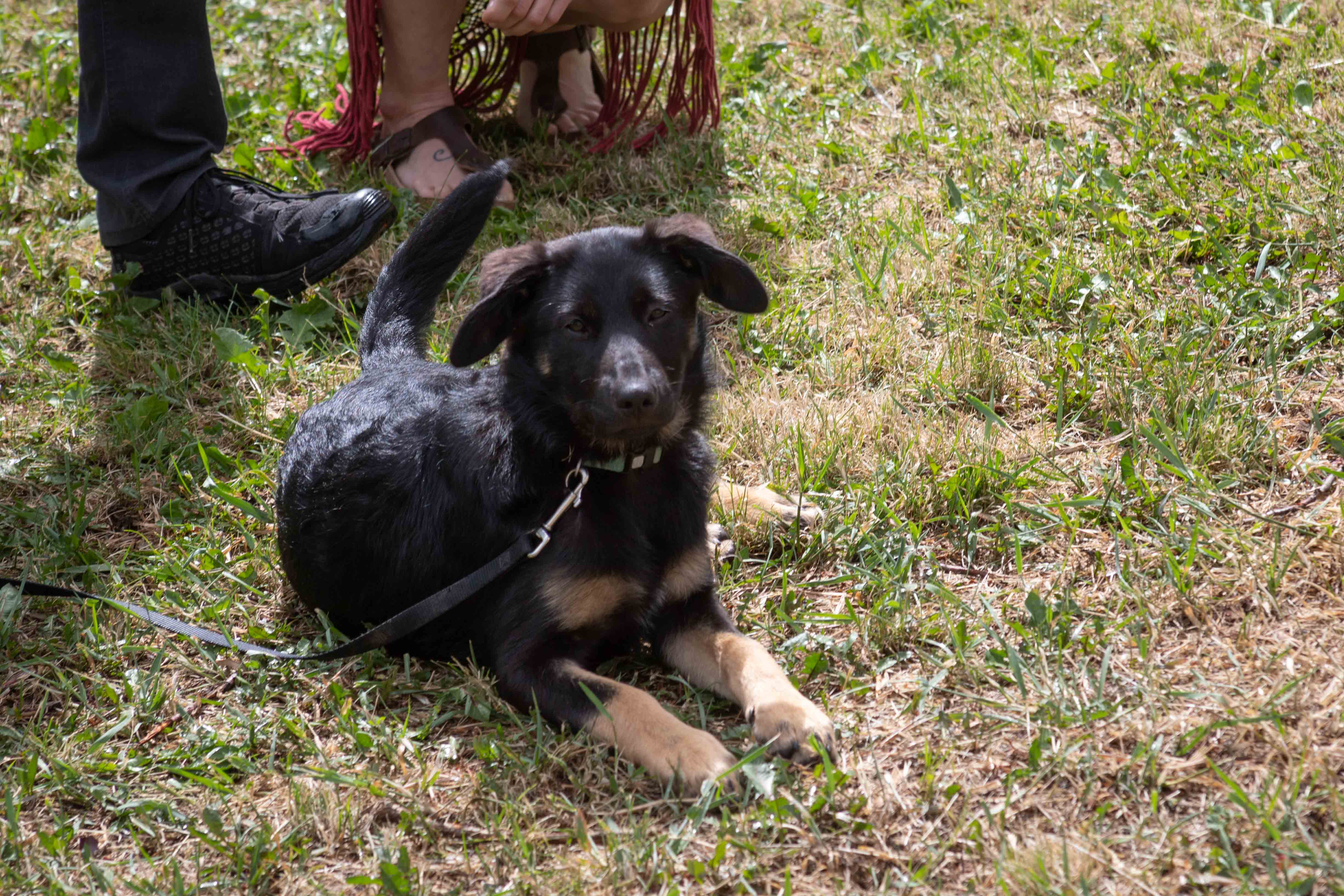 Maeve loved having her picture taken.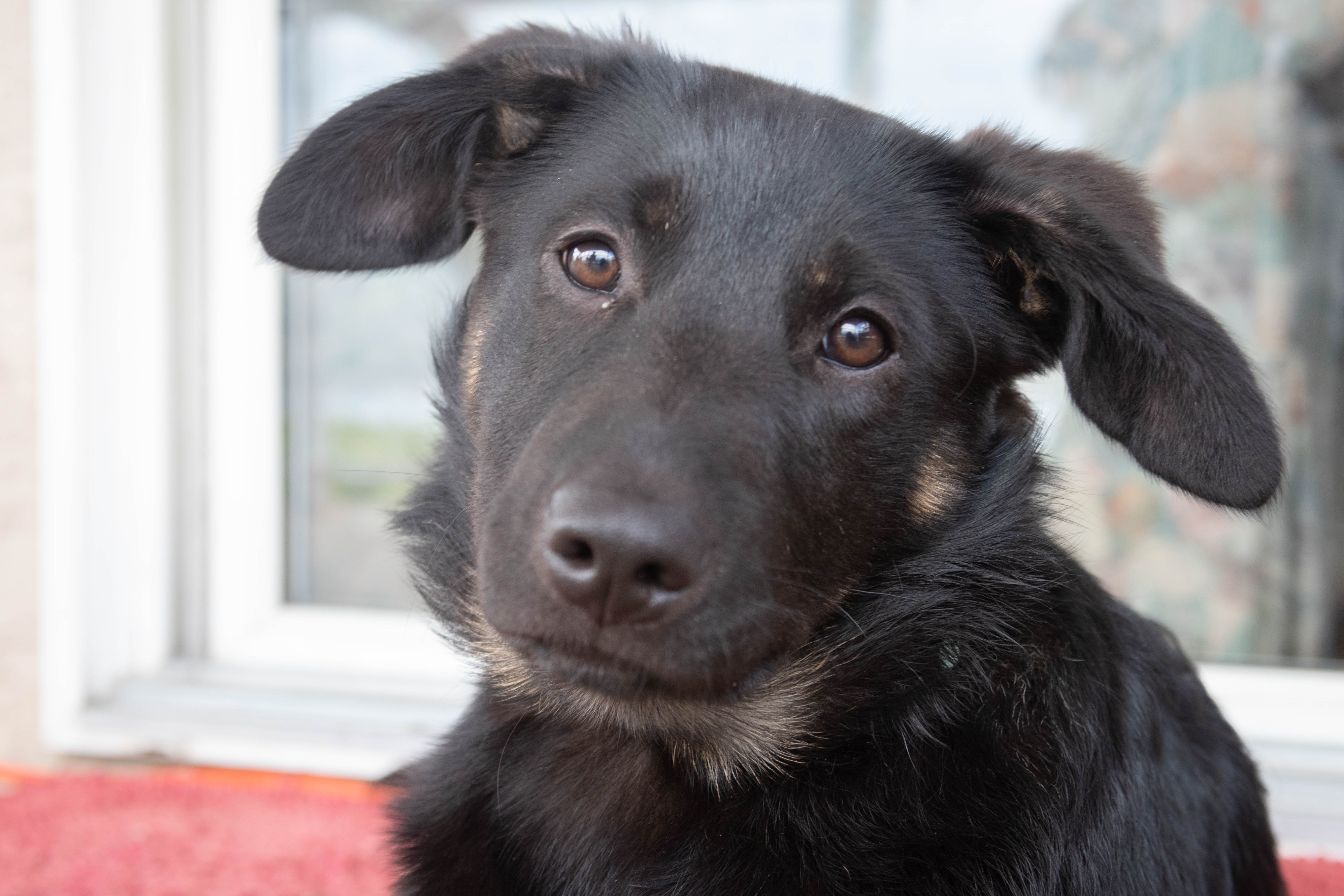 For the party, I put on a cute new dress my mother recently bought me. I had Eric take my picture on the farmhouse deck so that you could see the view.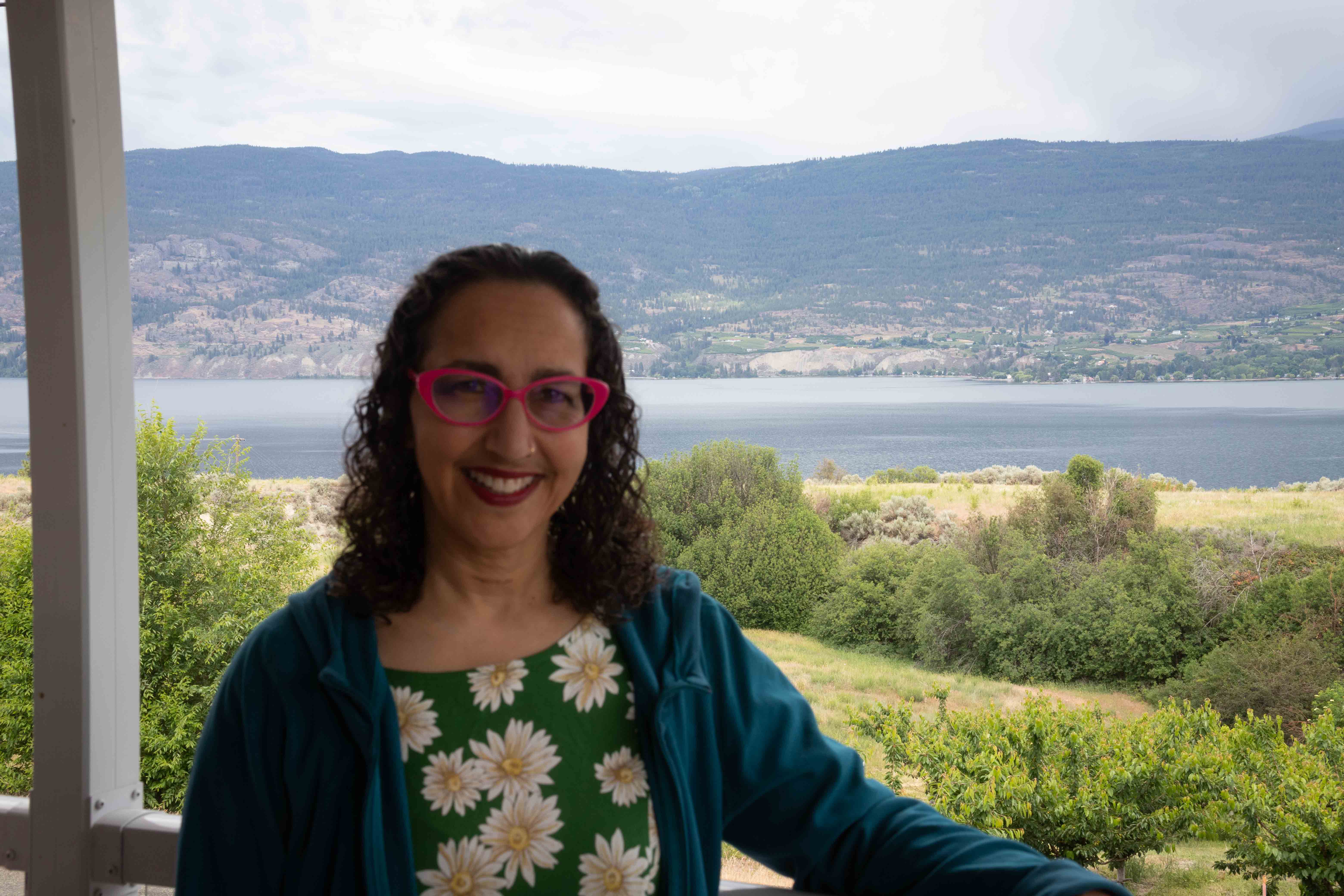 As presents for their wedding, Katie and Devon asked for their friends' art. Since I am both a performance and a visual artist, I had to present one of each kind. Katie loves fungi, so I brought a framed print of this photo of some turkey tails that I took at Cape Arago on the Oregon coast.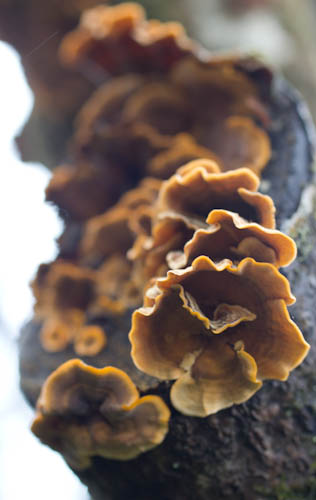 I also presented the aerial clown piece that I recently performed for National Dance Week. I improvisationally adapted it from the motivity trapeze to Katie's lyra. All performance photos by Eric.
Me in the fabulous clown costume Ashley made for me.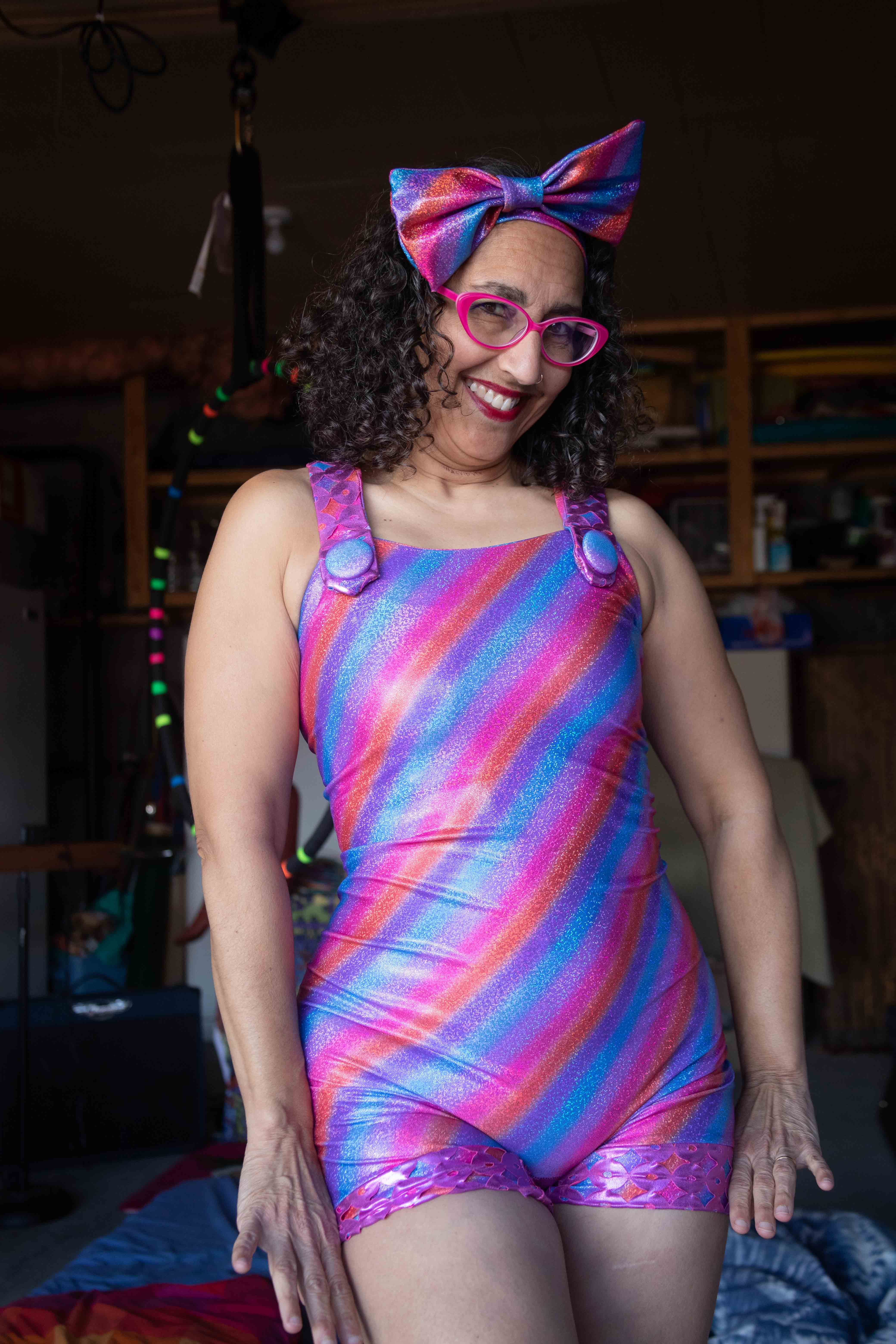 I performed my excitment at discovery of the lyra.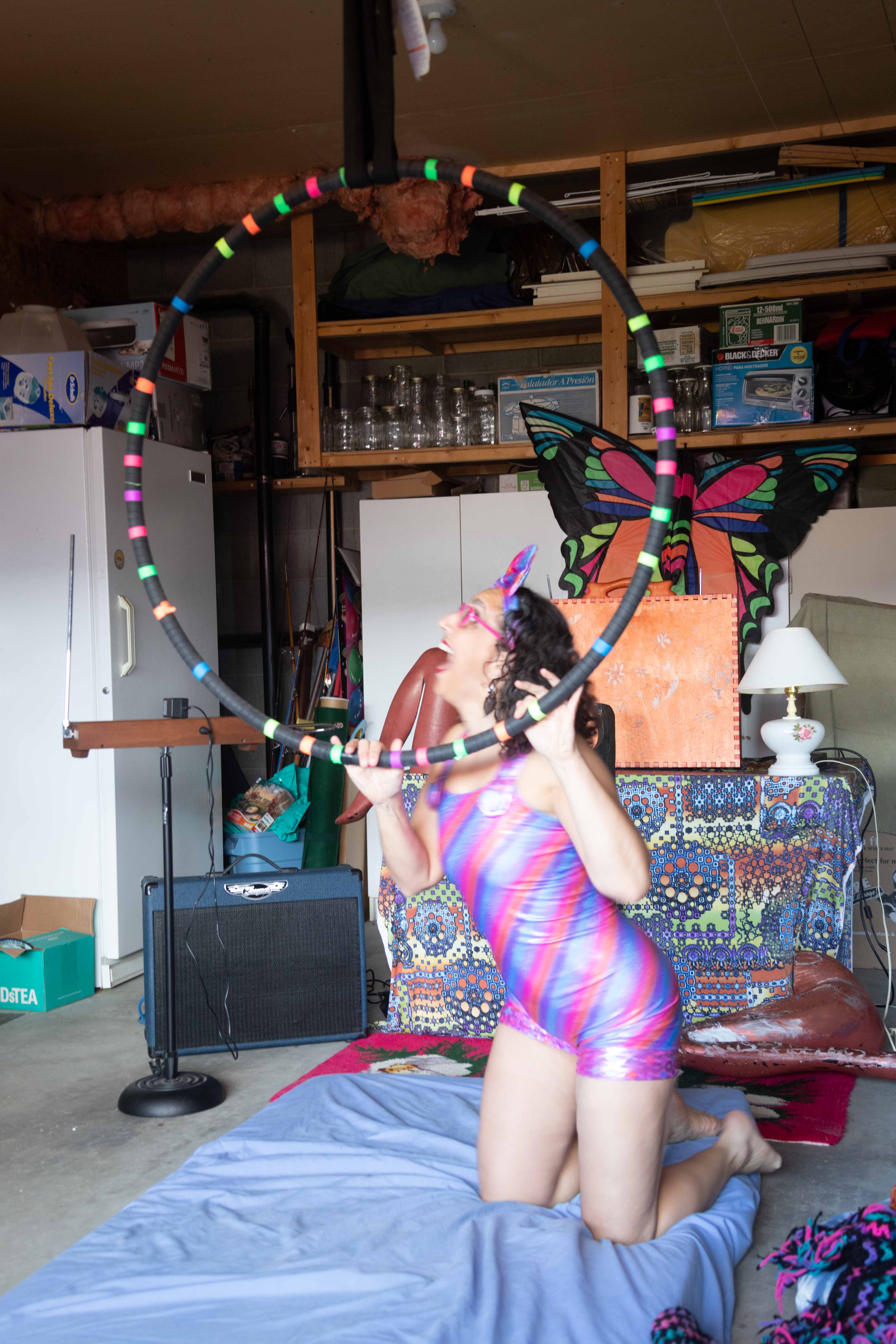 I performed my dismay at my failure to get on the lyra.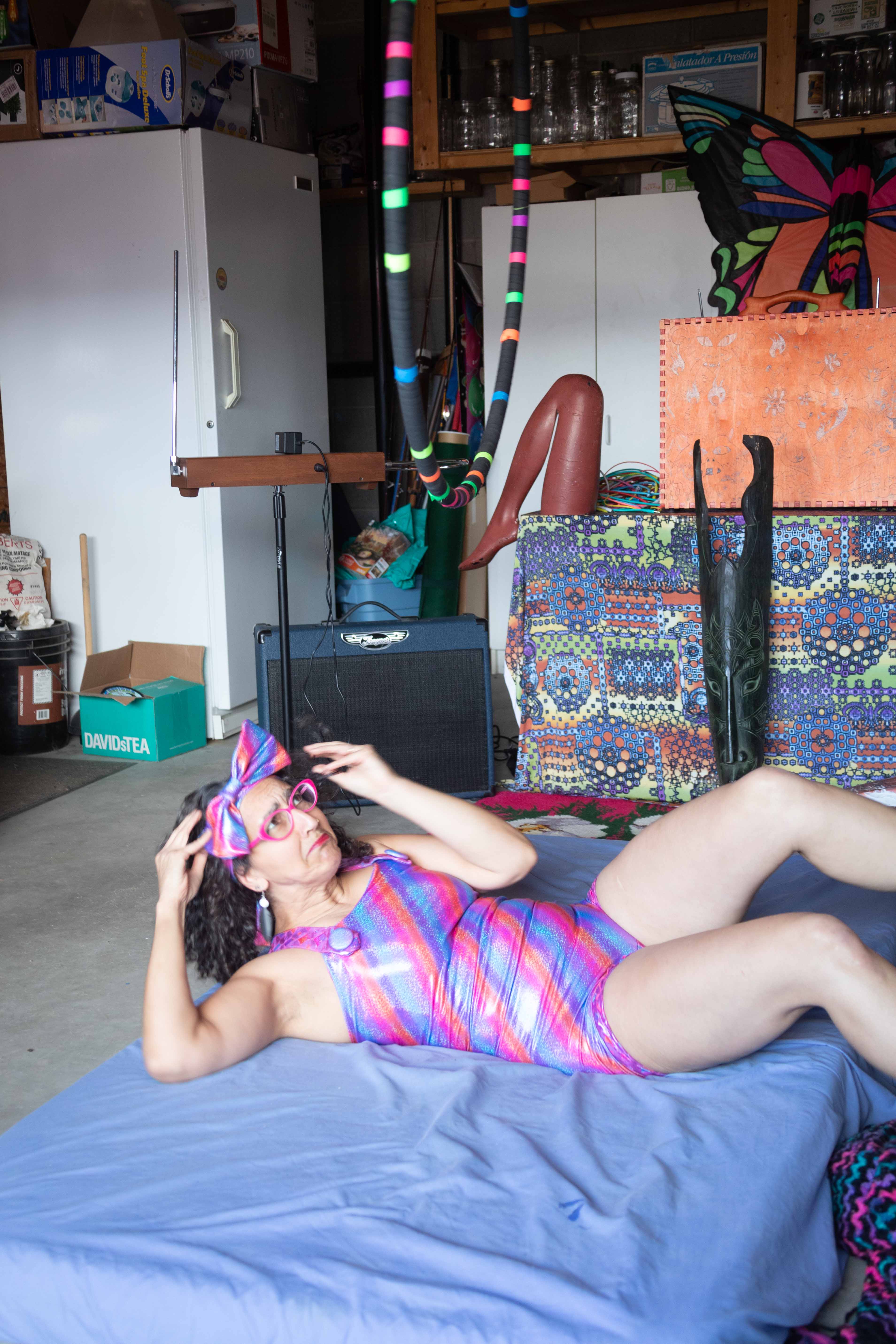 Out of concern mostly for my own safety, as I didn't have time to practice, I didn't do as many false starts and falls as I did when I performed the routine for National Dance Week. Even though the music piece was under three minutes, this left me with some time to show off my actual skills.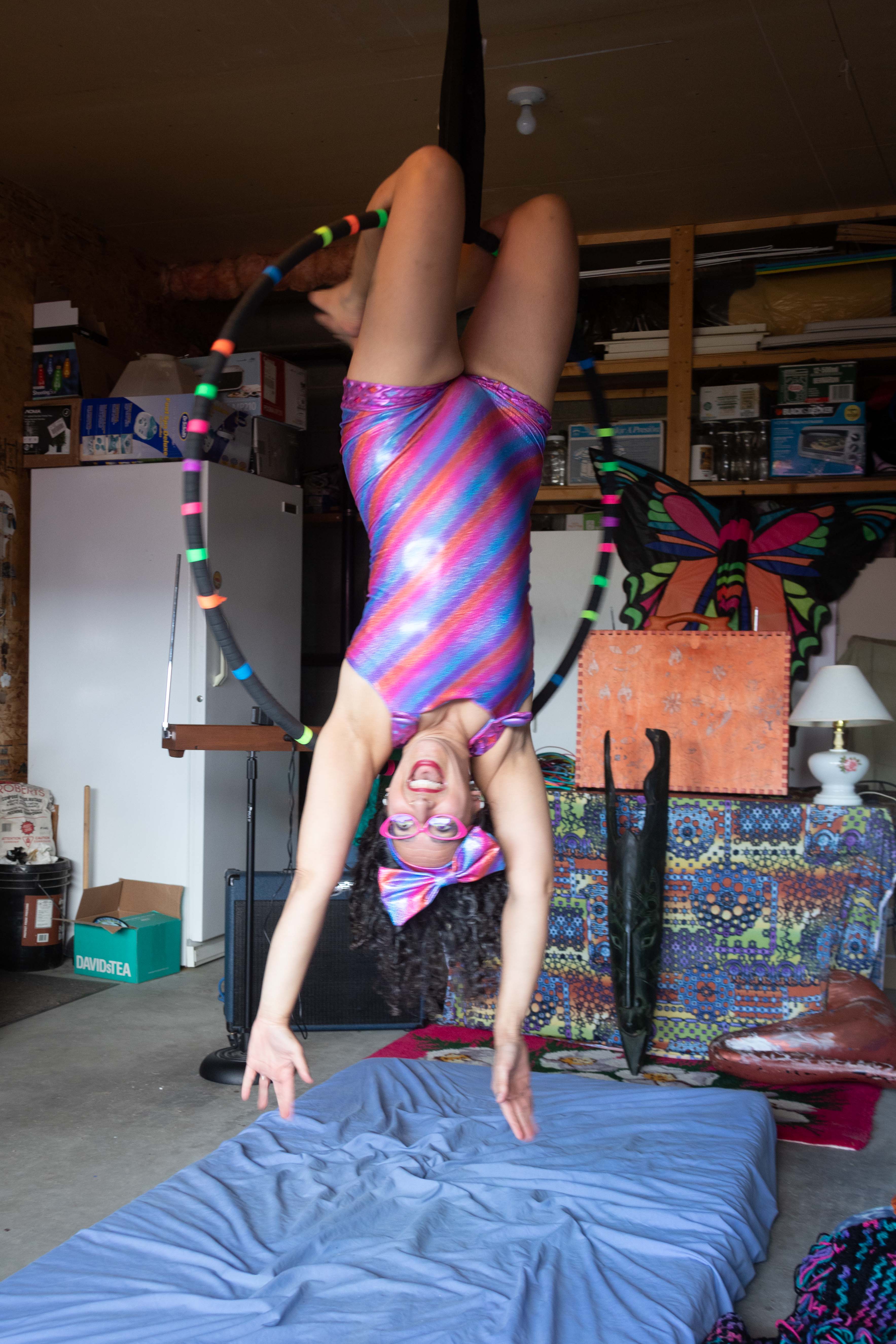 After my performance, Katie came up and hugged me. Even though I didn't work as hard on building up the failure before my eventual success, I felt that I really made a connection with the audience of Katie and Devon's friends, particularly a 3-year-old named Sabina, who just adored me.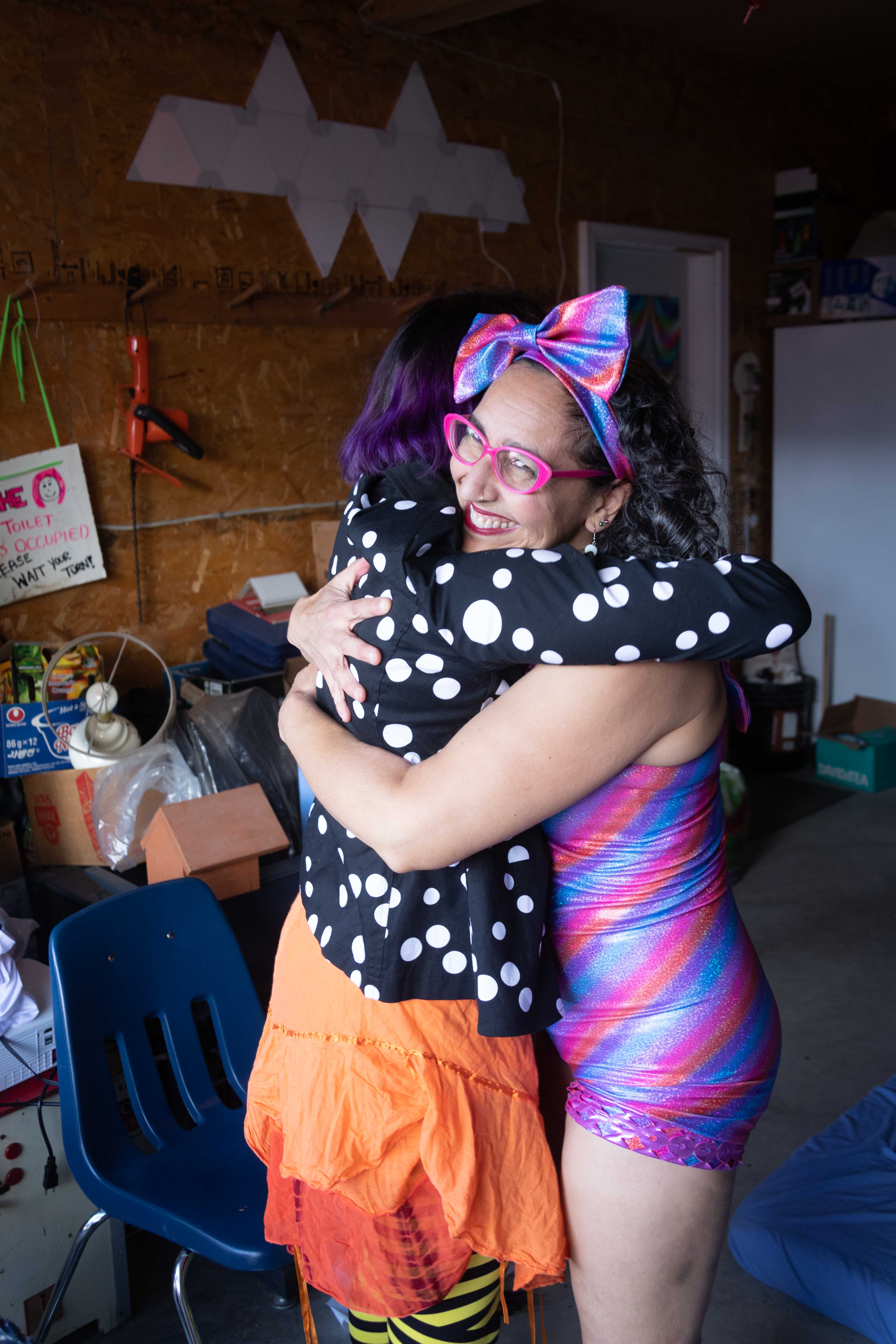 Katie and I then did an improvisational performance together on the lyra, just like we used to!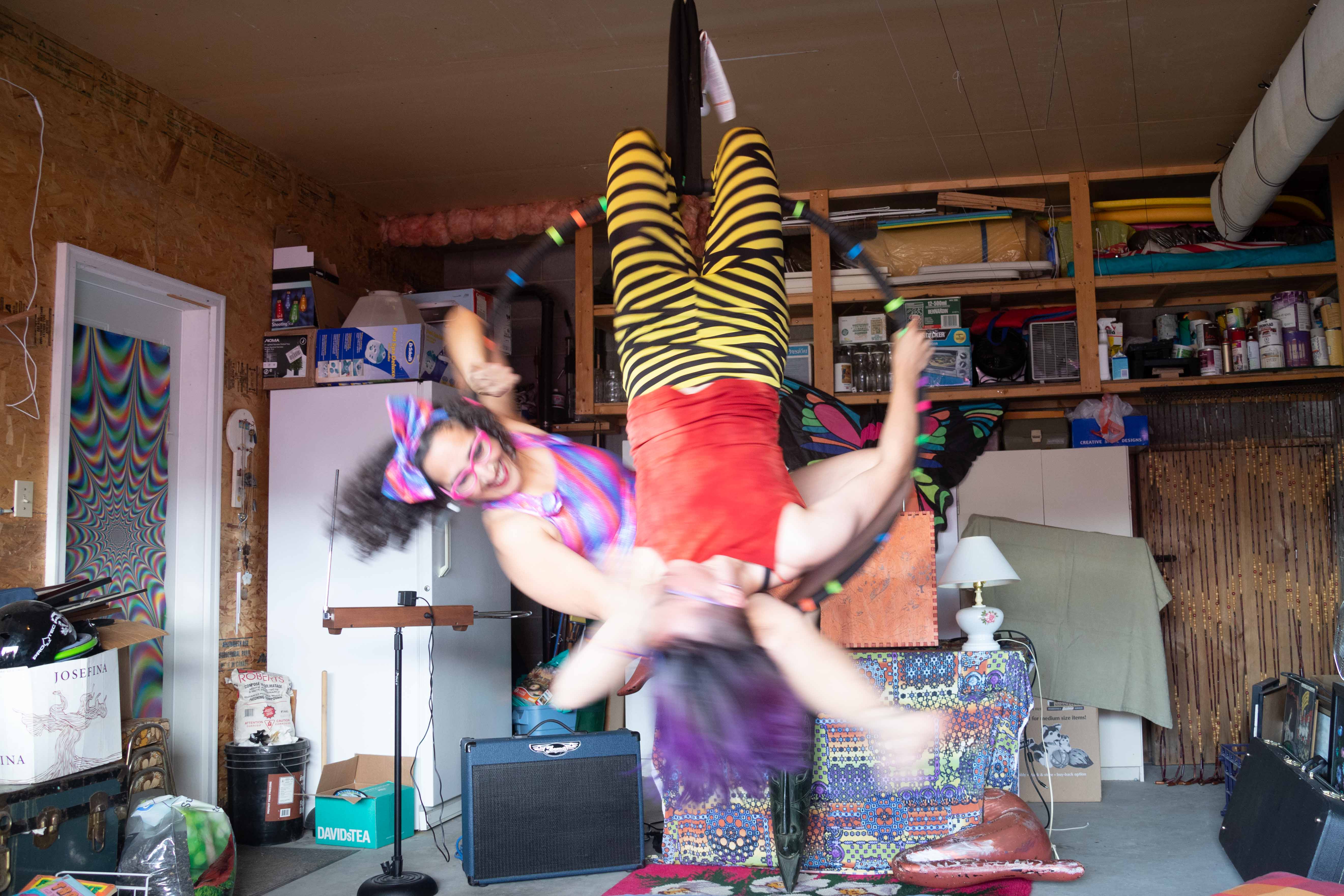 It was harder for Eric to take pictures, because we were spinning wildly (also just like we used to!), but I hope you can see the joy on our faces here, and our comfort with each other after having worked together for so long.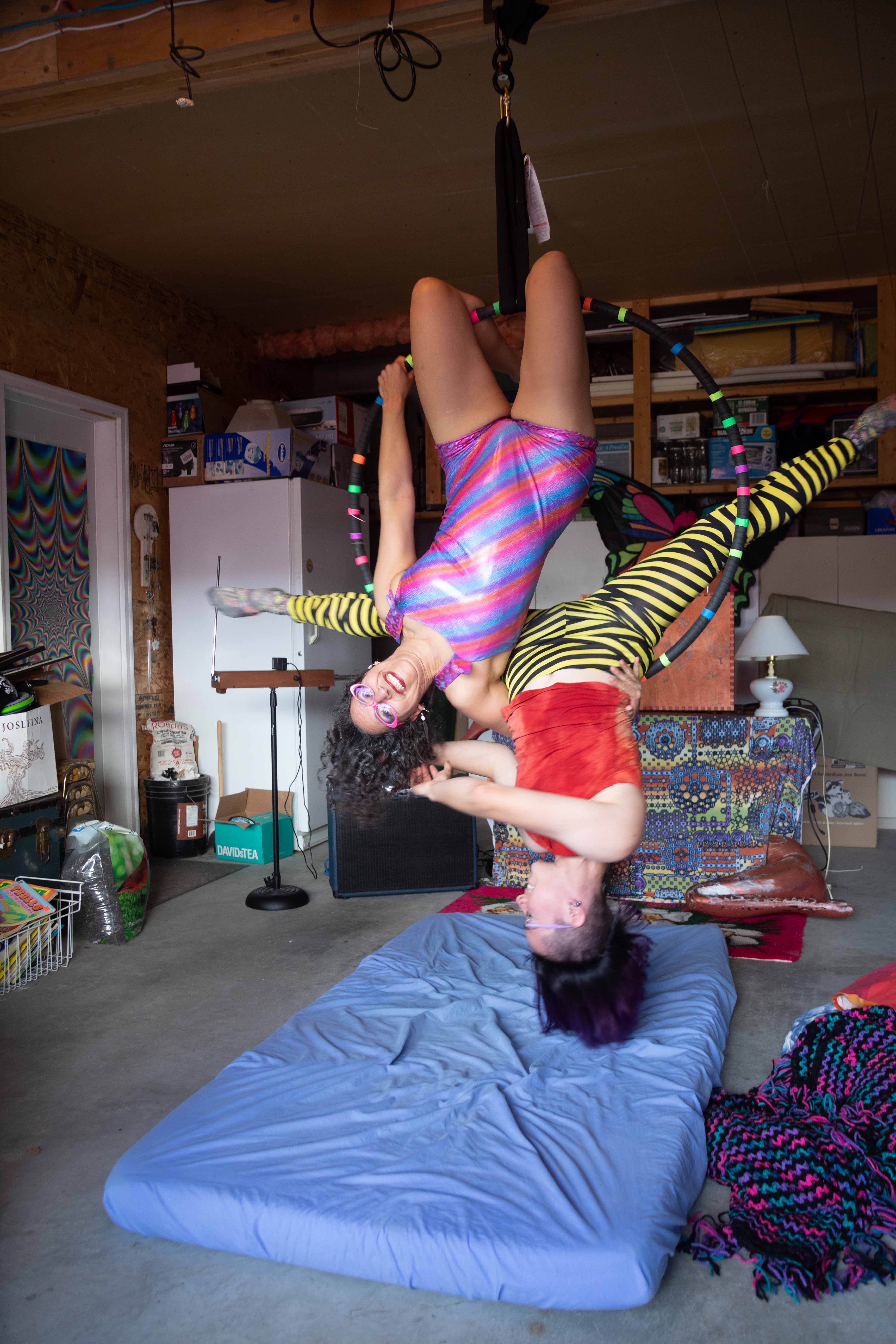 I took a picture of Ashley, with the view behind her. It was delightful for Katie, Ashley, and me all to be together again. We had spent so much time together, every week in the studio, and we also took hikes and canoe trips out in the country together.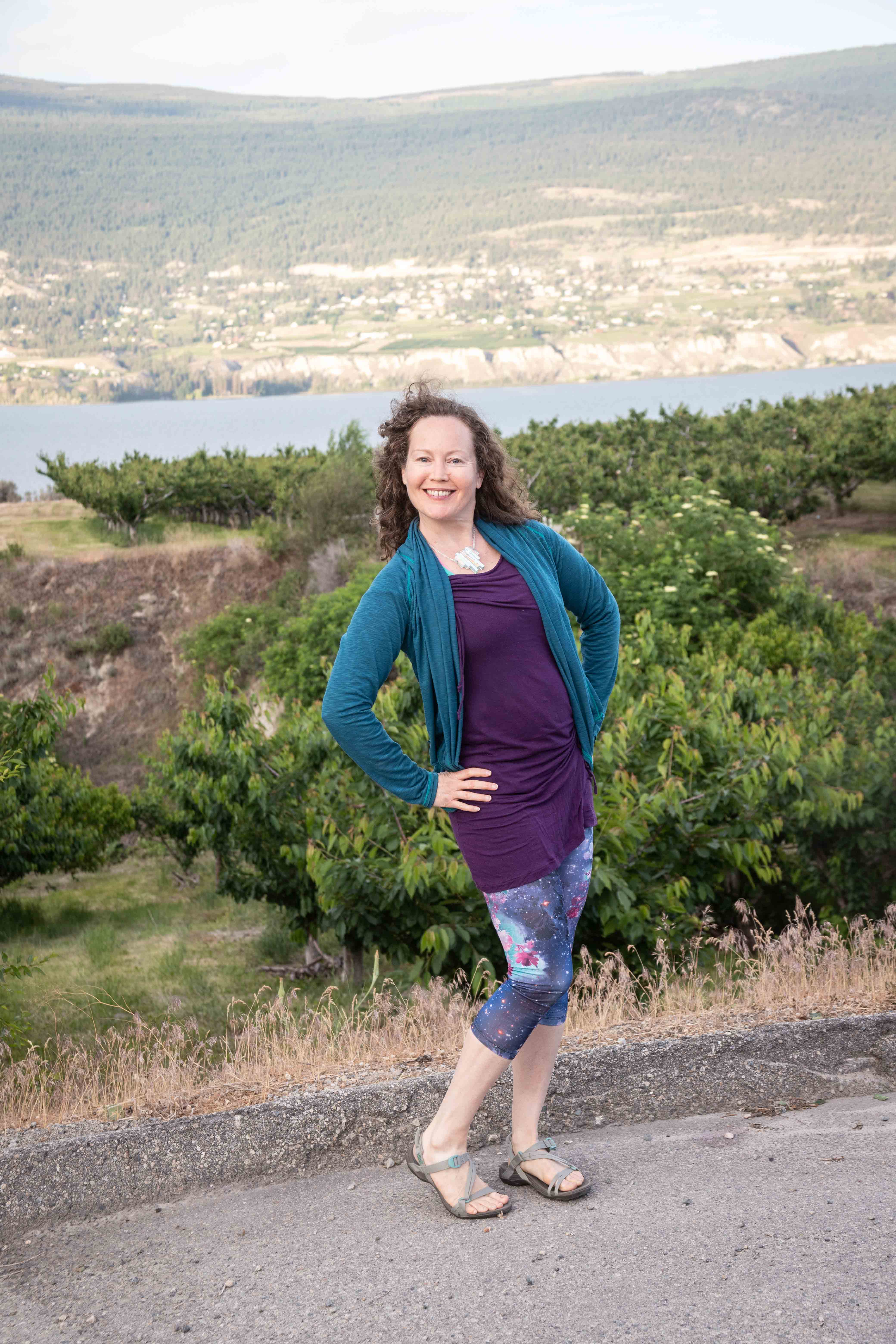 Devon's mother, Diana, spent a week baking treats for the party. There were small butter tarts with nuts, Nanaimo bars (layered bars with chocolate and coconut, custard in the middle, and more chocolate on top, named for the ferry landing on Vancouver Island), and a few layer cakes like this. She also made several loaves of bread and many bags of bagels for breakfast. Photo by Eric.
In addition to all the baked goods, Diana made this wonderful display poster to demonstrate Katie and Devon's relationship.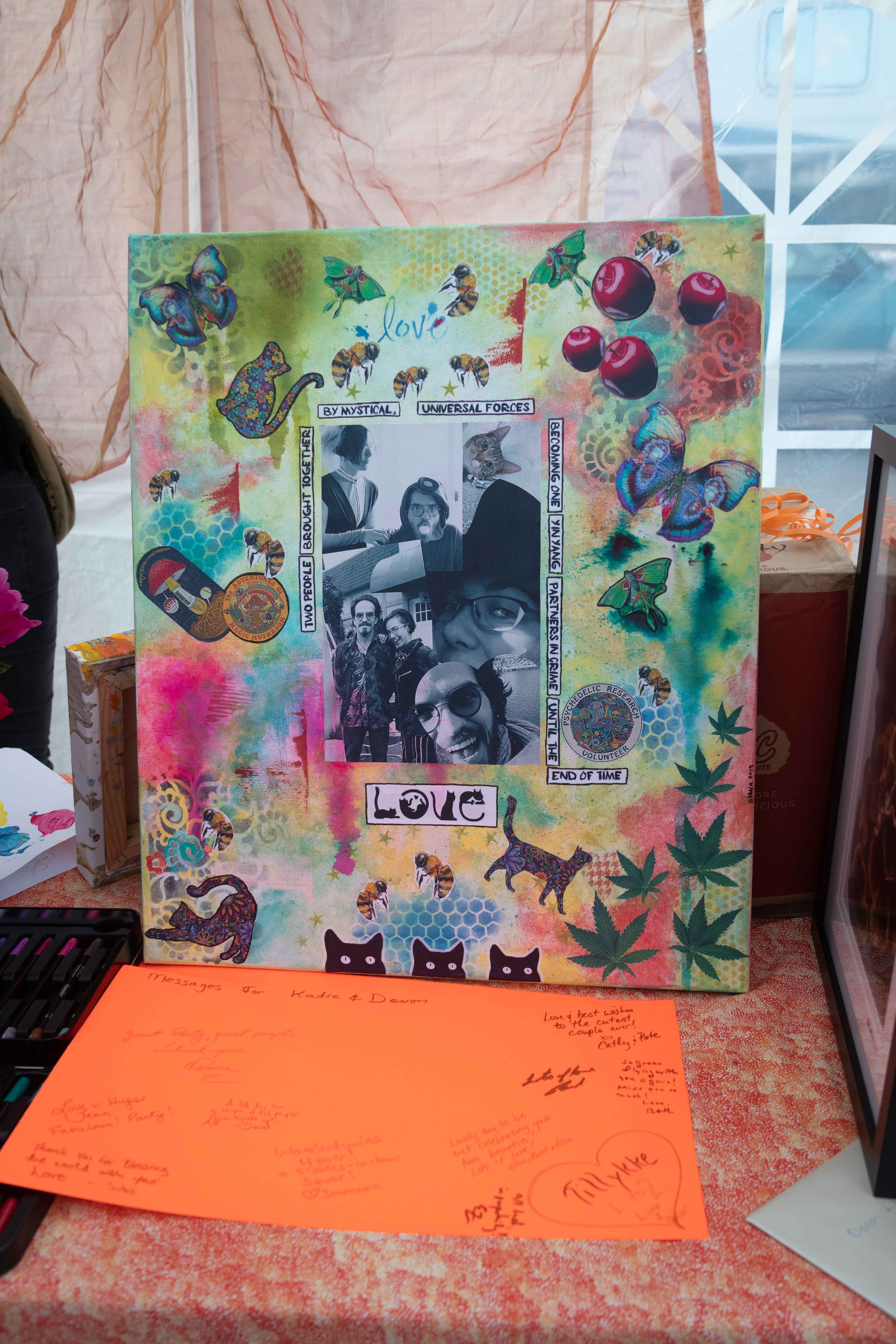 Katie and Devon pose with their display poster.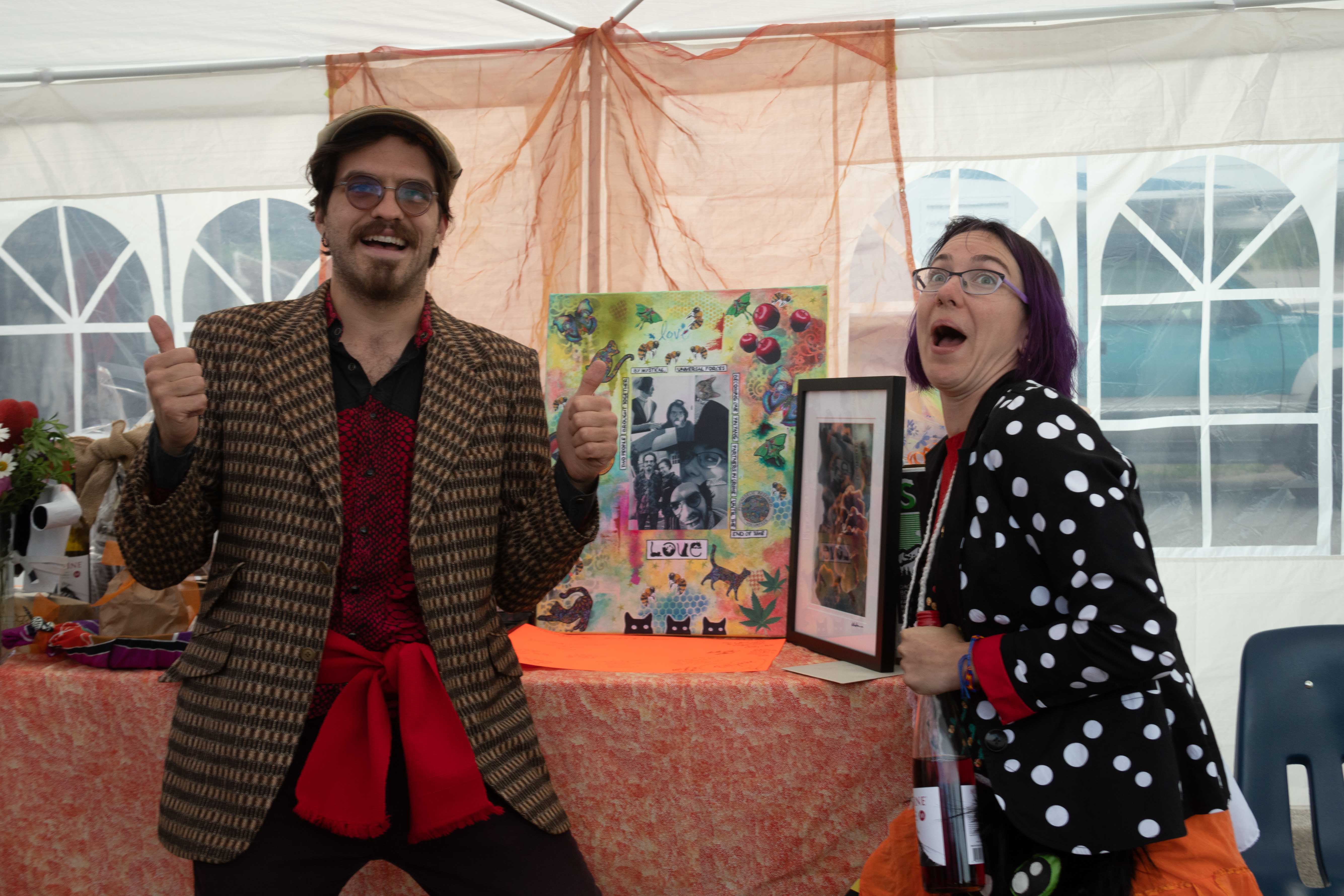 Katie made a speech about all the joy of her relationship with Devon. She said that she thought of people as different flavors, and that Devon was a flavor of which she could never have enough. It was deeply moving.
Katie then handed over the mike, and gave friends and family opportunities to make speeches about her and Devon and their relationship. One of Katie's friends spoke about how Katie had taught her that life was a grand chaotic adventure and that, while you should make plans, you should also learn to roll with it. This is also an area where Katie has given me some important life advice and been a large influence on me, and I am grateful to her for being my friend.
It was a wonderful little trip to the Okanagan Valley and to the Sardinha Orchard. Eric and I particularly enjoyed the chance to get to know Devon better and enjoy his company. We felt very comfortable and at home on the farm, and we excitedly look forward to our next visit.
---