---
Arthur's Pass National Park
Saturday 19 November, 2016
Cave Stream Scenic Reserve. Photo by Eric.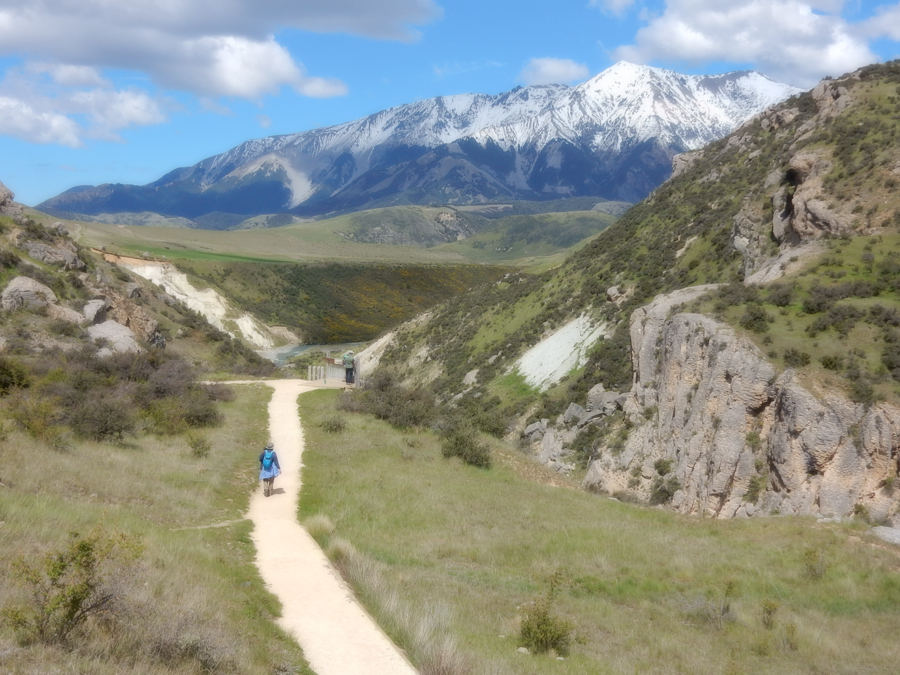 Our last day on this amazing 25th anniversary New Zealand trip! We still had one more national park to see: Arthur's Pass. Hayley the travel agent had told me that the train journey through these mountains was one of her most-requested trips, and that, if we wanted to, we could leave our car in Franz Josef Glacier Village and take the train back to Christchurch. "But if you want to stop to see things," she said, "you'll want to drive your car to Christchurch."
I suppose, when staying at a place called "Rainforest Retreat," I should not complain when screeching birds wake me up at 5:00.
Fenway in front of our cute little tree cabin.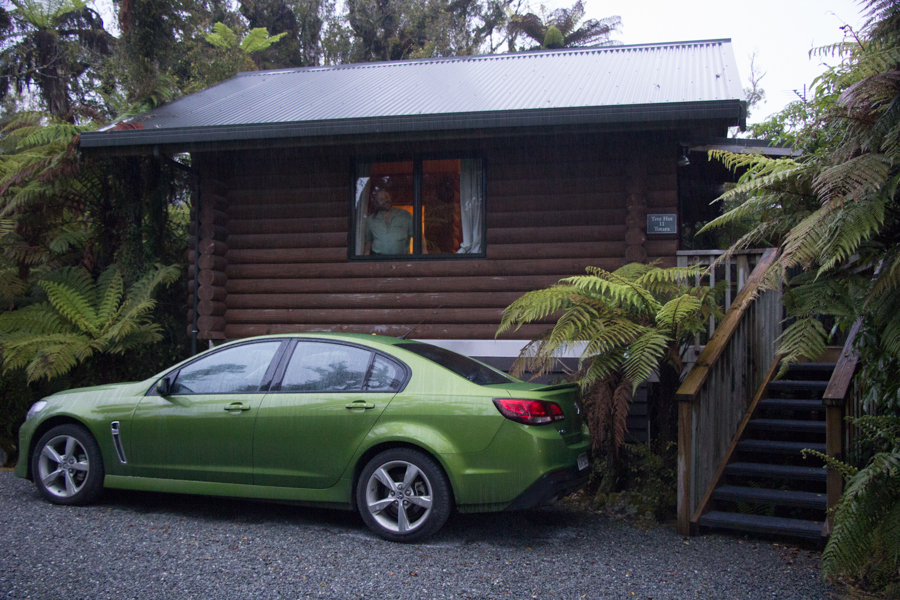 The Rainforest Retreat had a short nature walk. By "short," I mean maybe 100 meters. Still, it was pretty.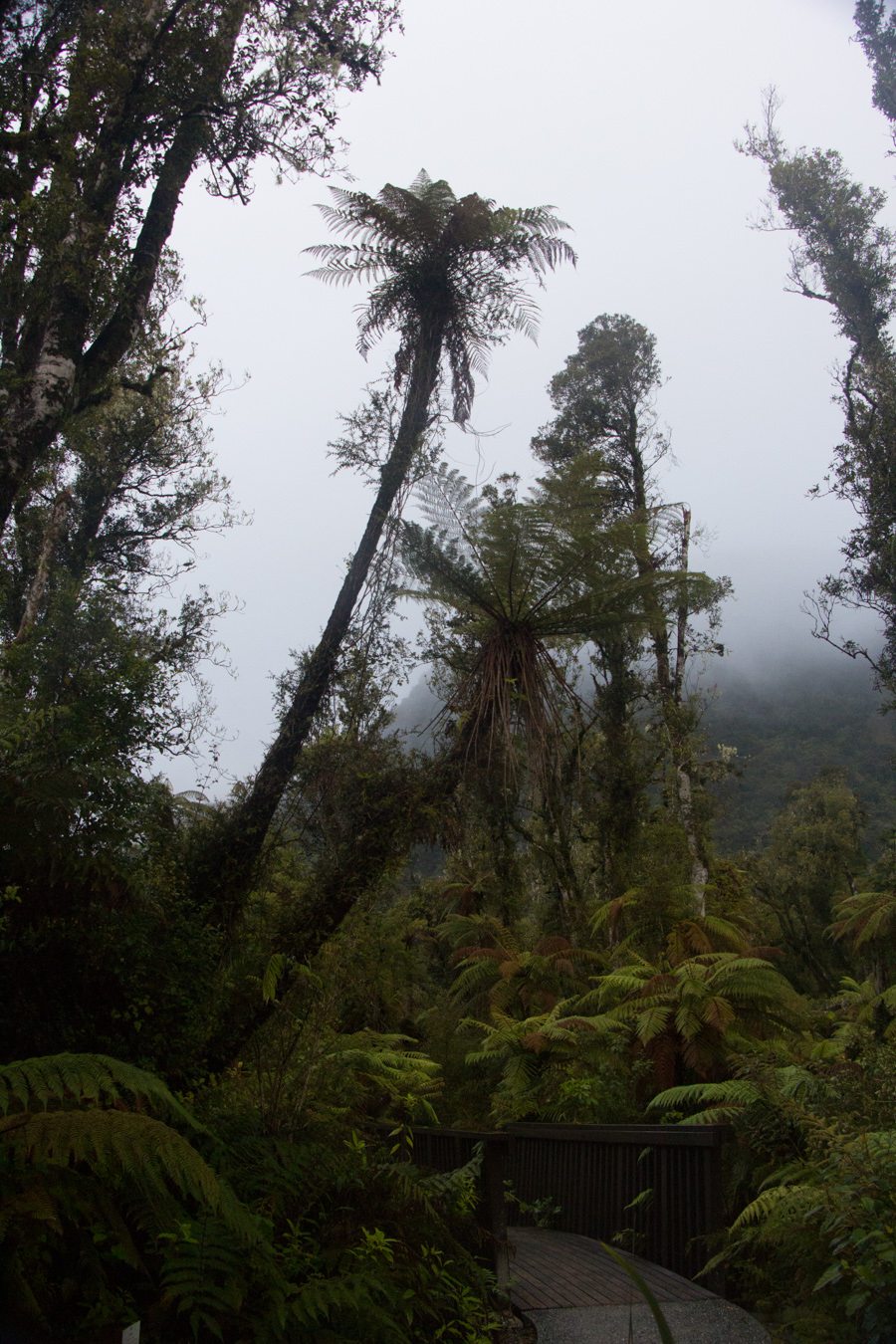 We rose early once again, because we had a national park to see, and plans to meet a new friend in Christchurch that evening. When I was helping Lars with Mark's estate by informing everyone on Mark's contact list that he was gone, I made the electronic acquaintance of one of Mark's pen pals in Christchurch. Daniel and I had exchanged a few messages about Mark and some environmental concerns, and he seemed like an interesting guy, so I made plans for us to have dinner before we left the country.
Once again, we were rewarded for rising early by seeing lovely morning mist.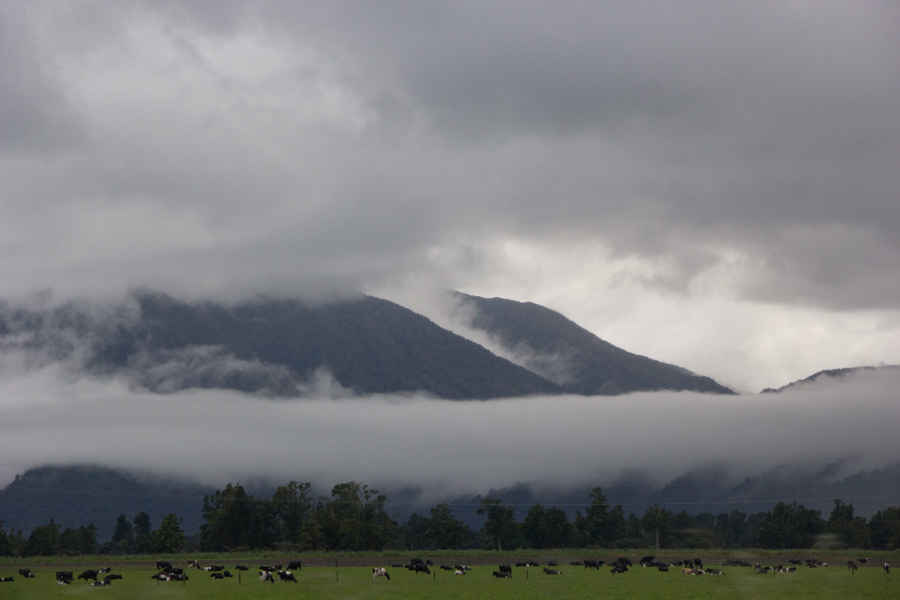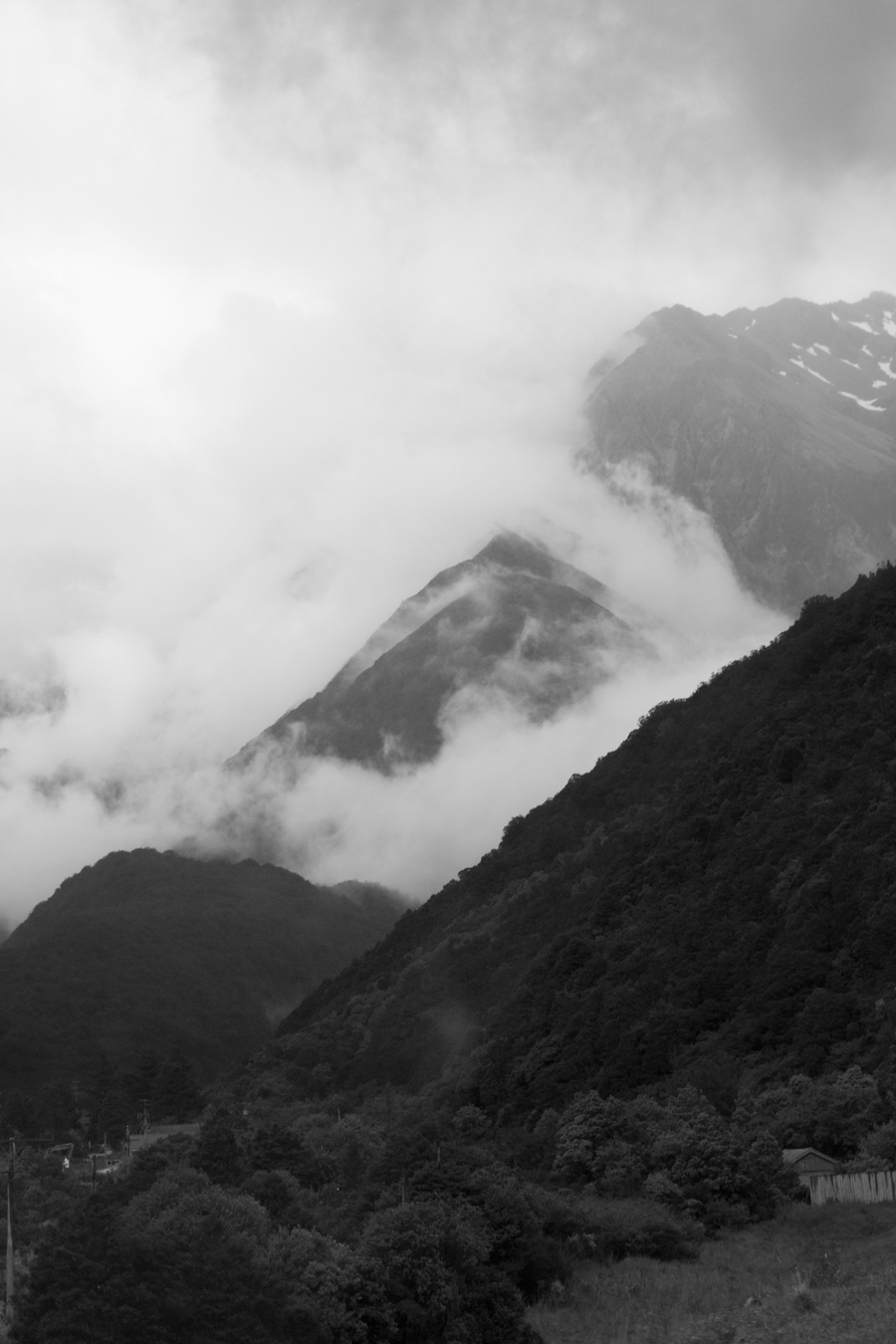 We made a bathroom stop in a camping area and saw this hut. This one was operated by the Department of Fish and Game, much more primitive than the one operated by the New Zealand Alpine Club.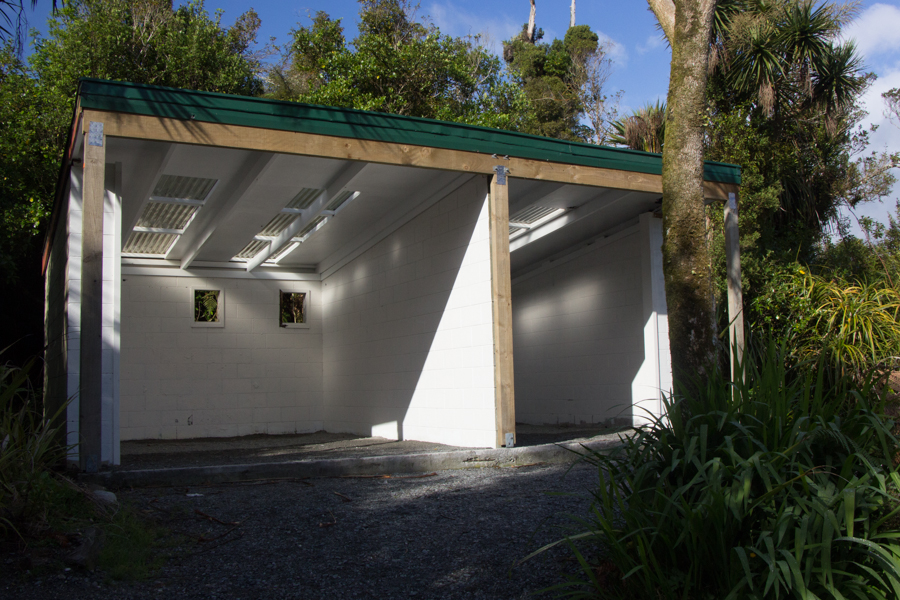 The descriptions of Arthur's Pass from Hayley the travel agent read, "There are numerous lookout points giving great views of the valley and its engineering feat but watch out for the local residents, the kea. This bird is the world's only alpine parrot and can be extremely cheeky."
The kea being "cheeky."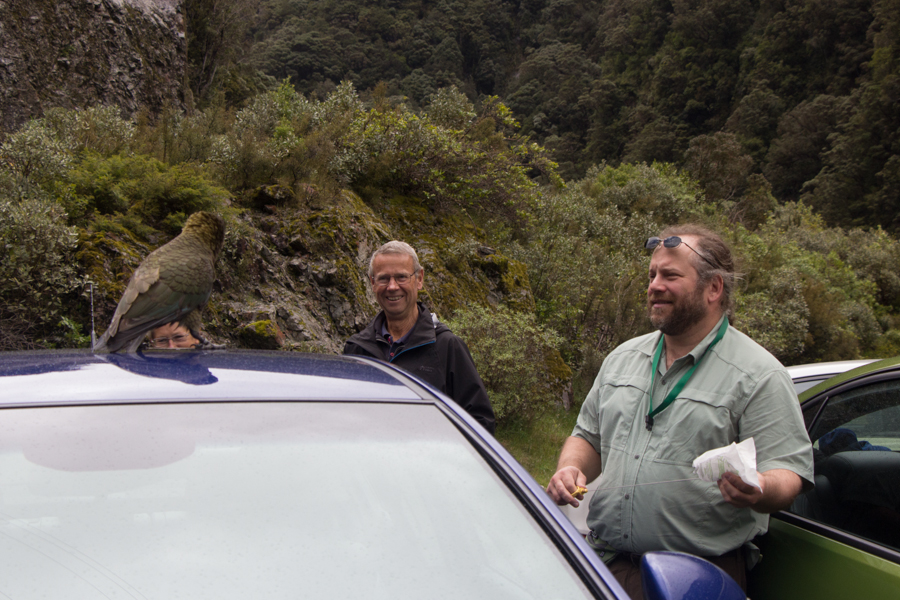 We saw lovely mist up in the pass, too.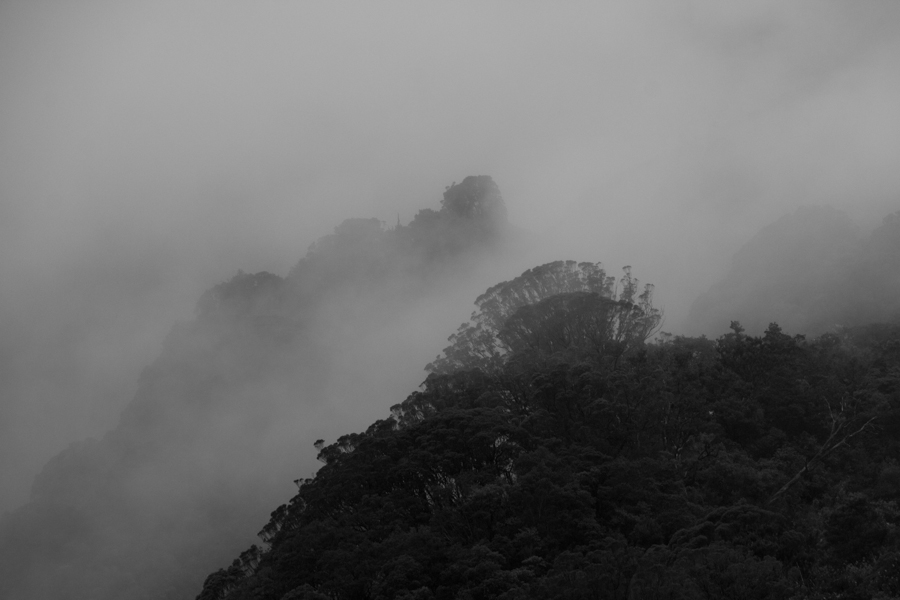 The "engineering feat" described by Hayley, the road through the pass.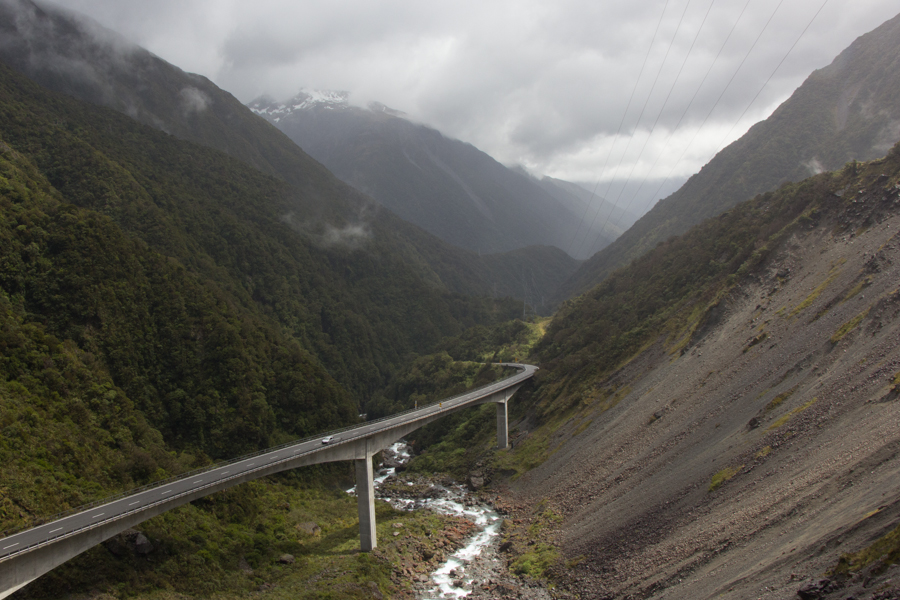 Eric's view from the top of the pass.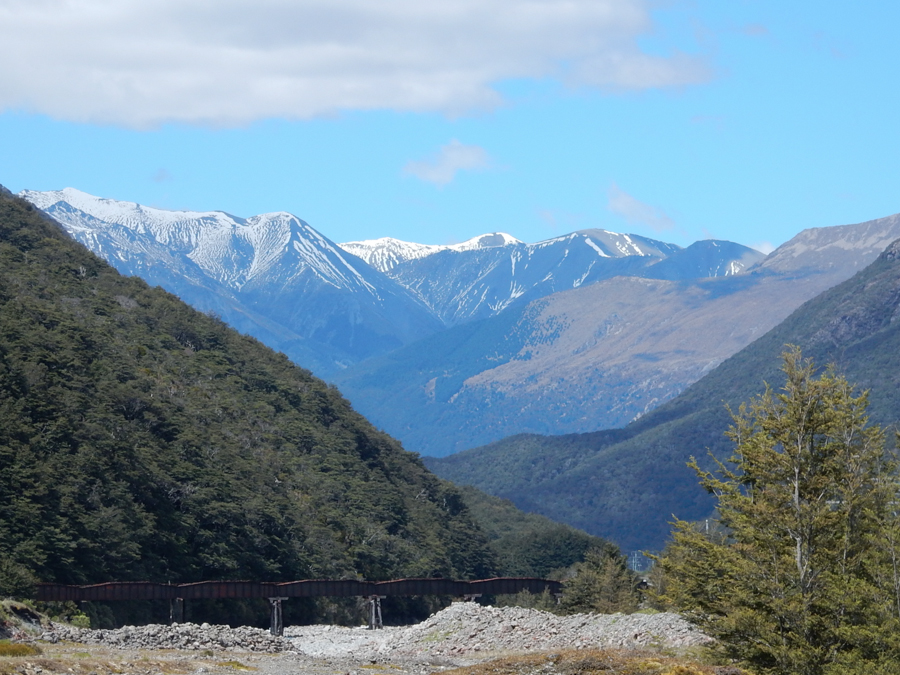 Snow-capped mountain scenery.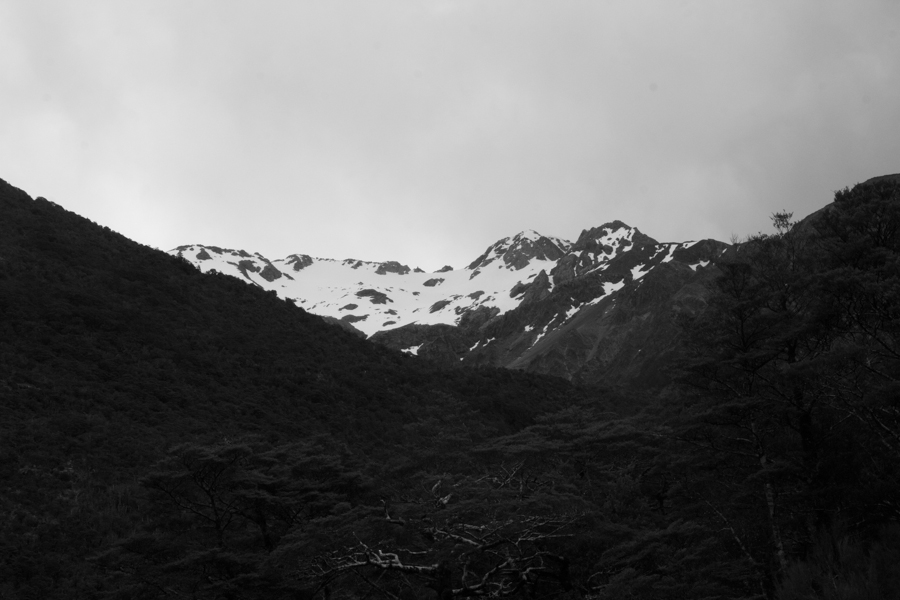 We tramped out to the Devil's Punchbowl Falls.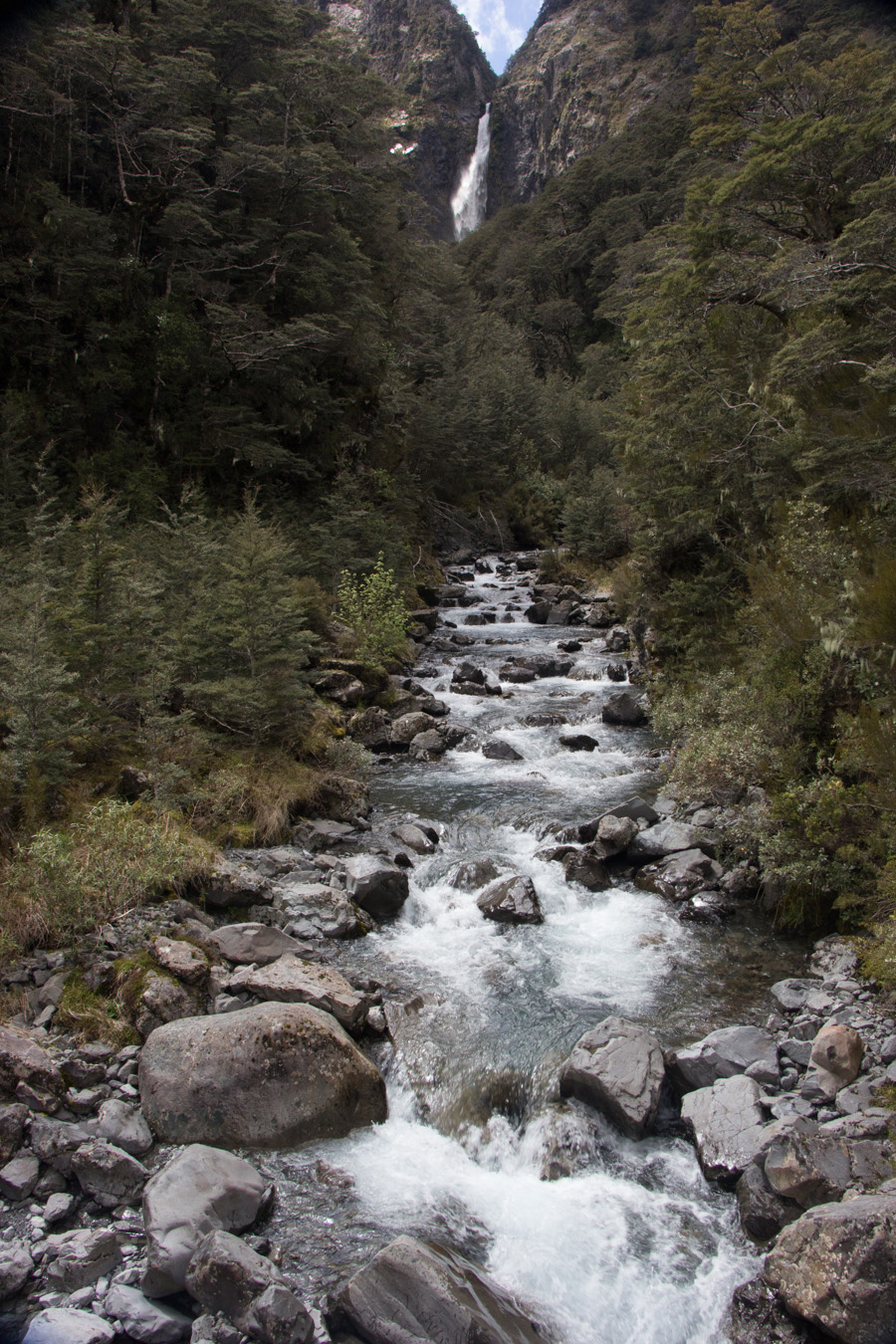 Devil's Punchbowl.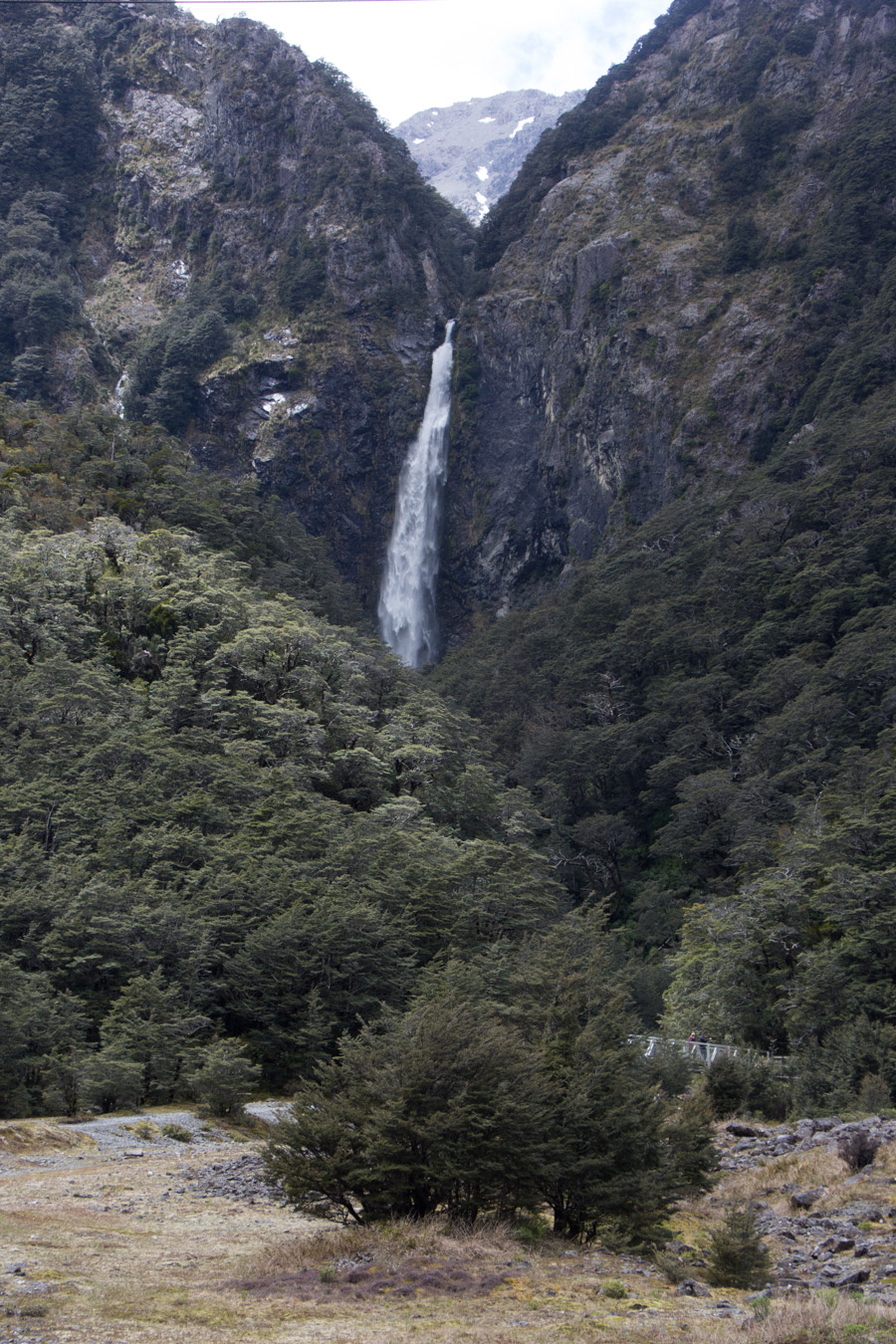 Devil's Punchbowl from the lookout point.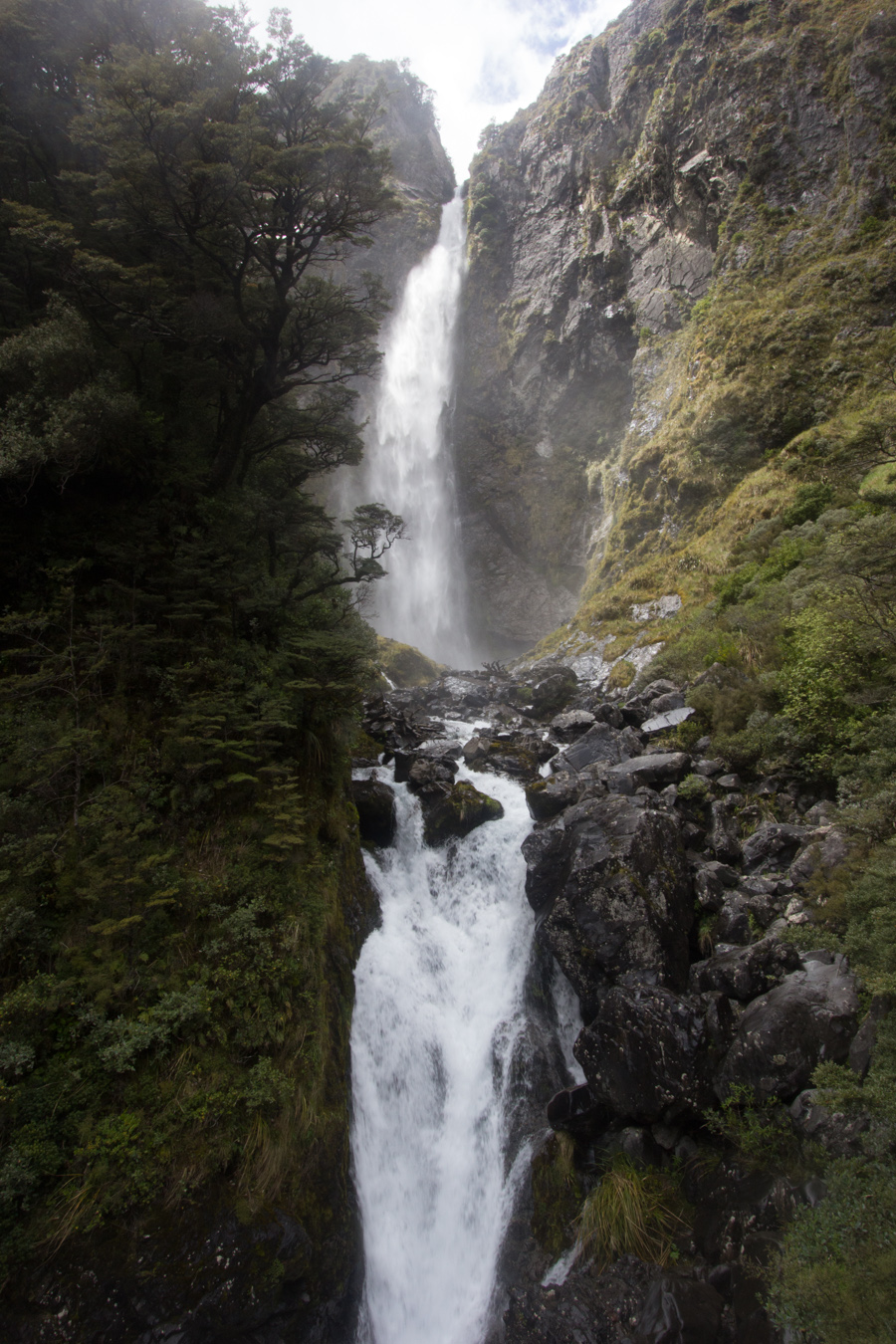 Devil's Punchbowl lower falls.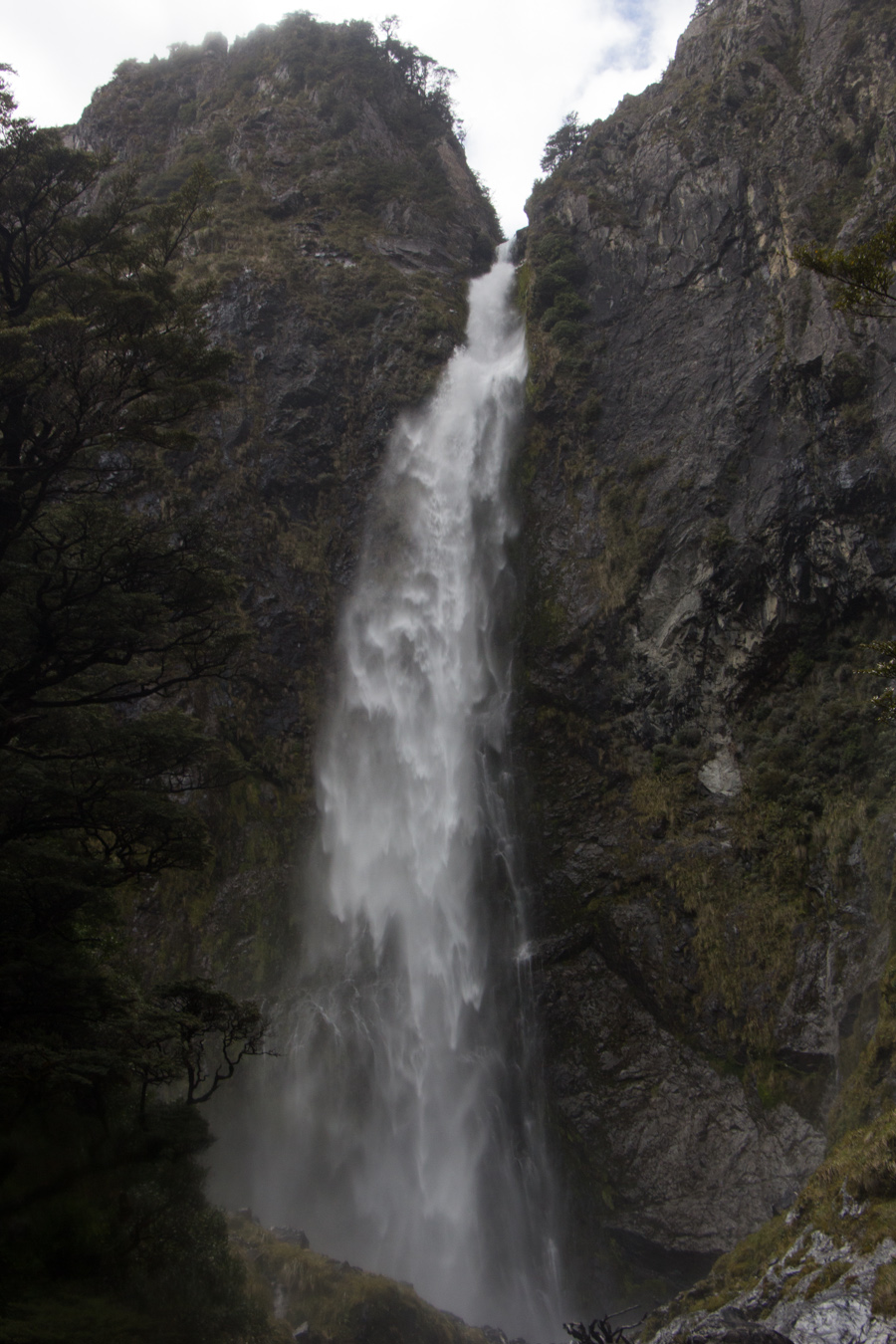 I didn't have any geocaches listed for this area, but Eric found one anyway by "using the Force."
We also tramped out to the lookout for Bridal Veil falls, nowhere near so impressive.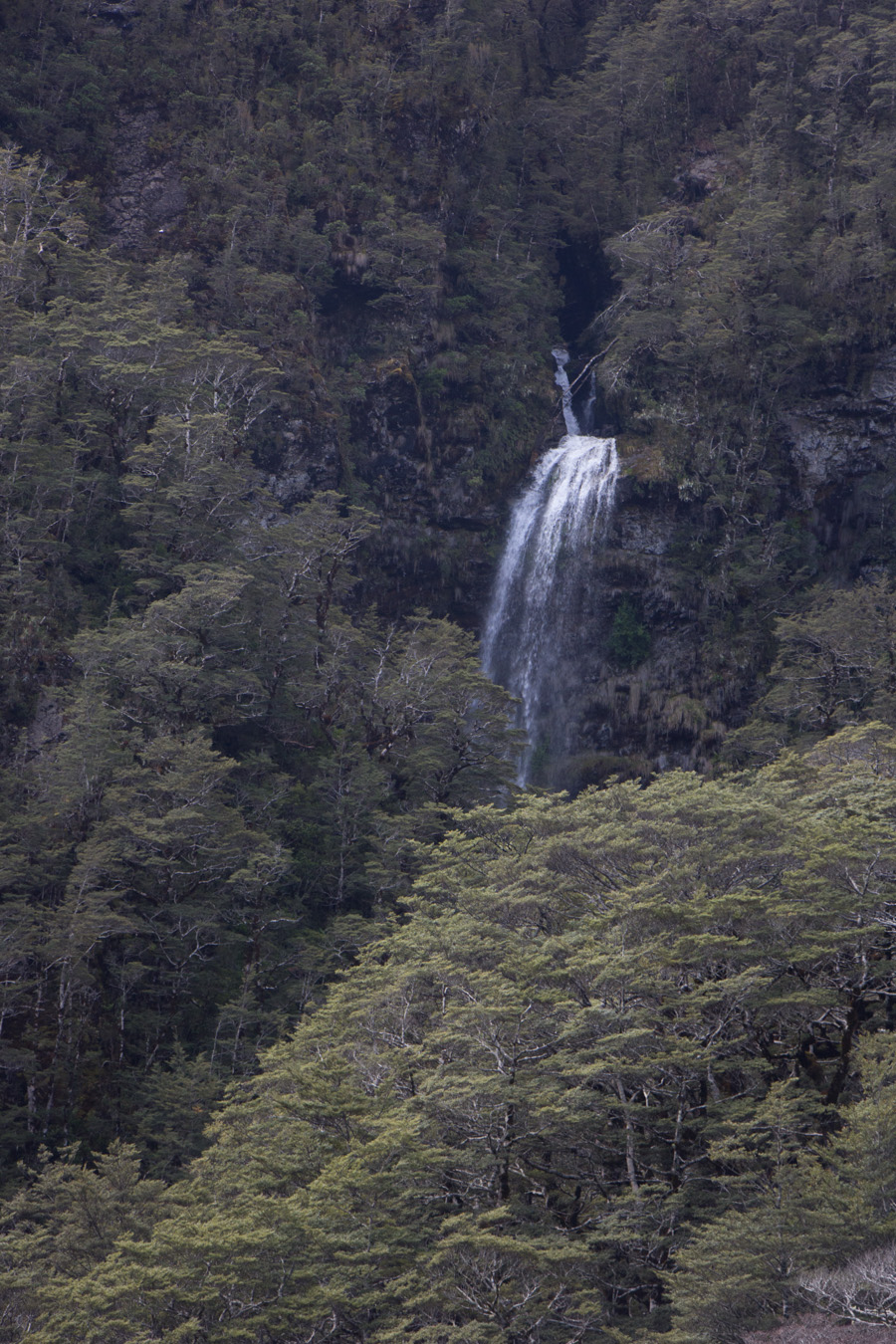 This is where I sustained the only injury of the trip.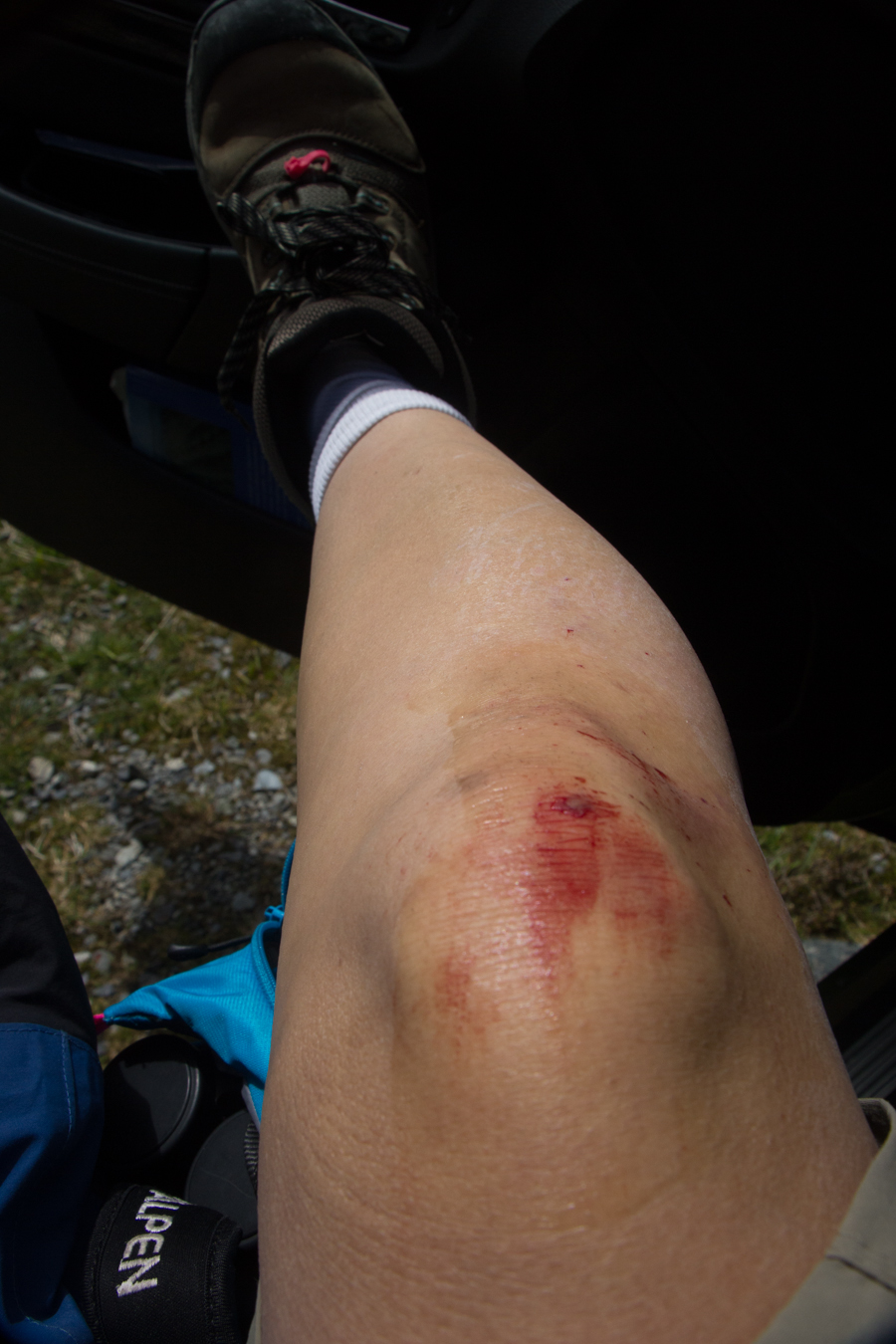 We were walking toward a small stream, and I was planning my steps across the stream and insufficiently checking my immediate footing. I stumbled and fell on my knees, and on the camera! Fortunately, it wasn't a hard fall, and I only cracked the lens hood. At least it had happened near the end of the trip.
Mountain scenery along the road. Whether because it was getting later in the year, or because we were descending toward the coast, we were seeing less snow.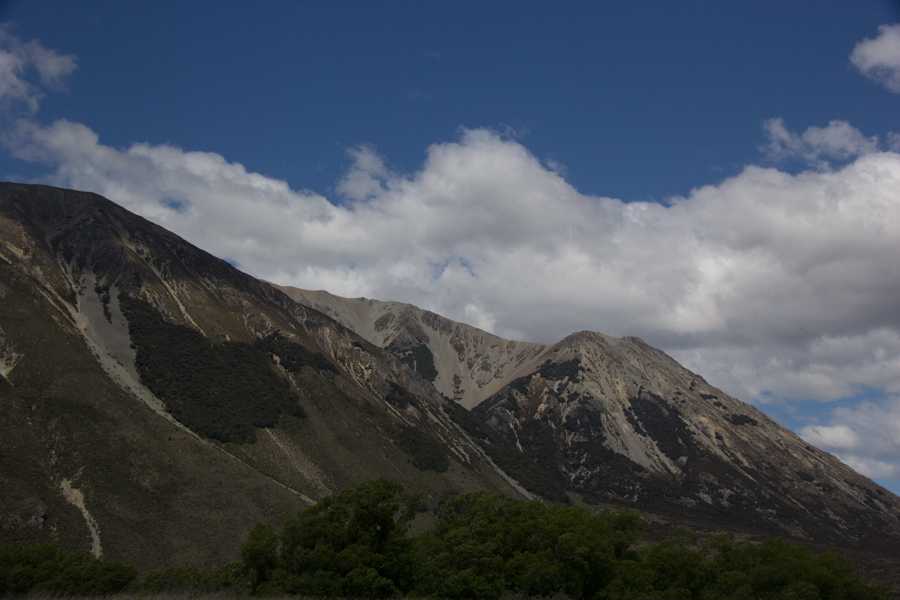 But there was still one more mountain pass ahead, beween the Big Ben Range and the Torlesse Range, with some snow on top.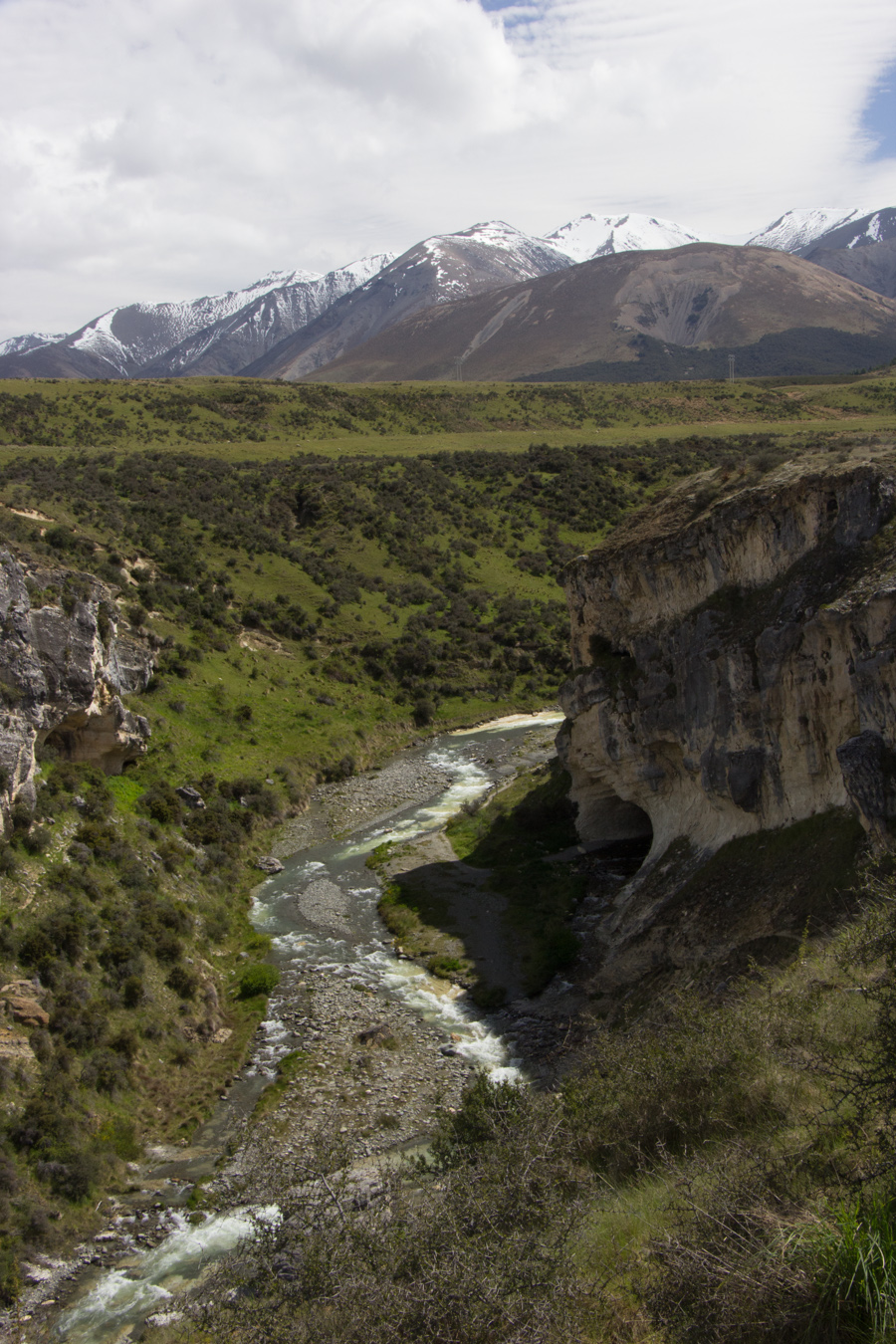 We stopped to see Cave Stream Scenic Reserve. These pieces of limestone were knocked down here by the uplift of the Big Ben and Torlesse Ranges you see in the background. Photo by Eric.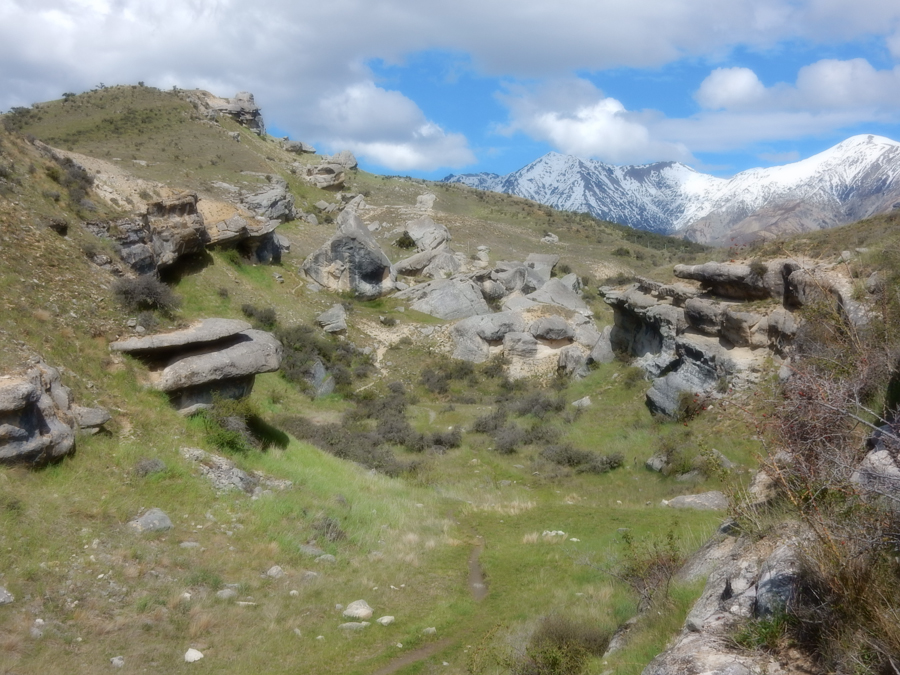 Formations at Cave Stream.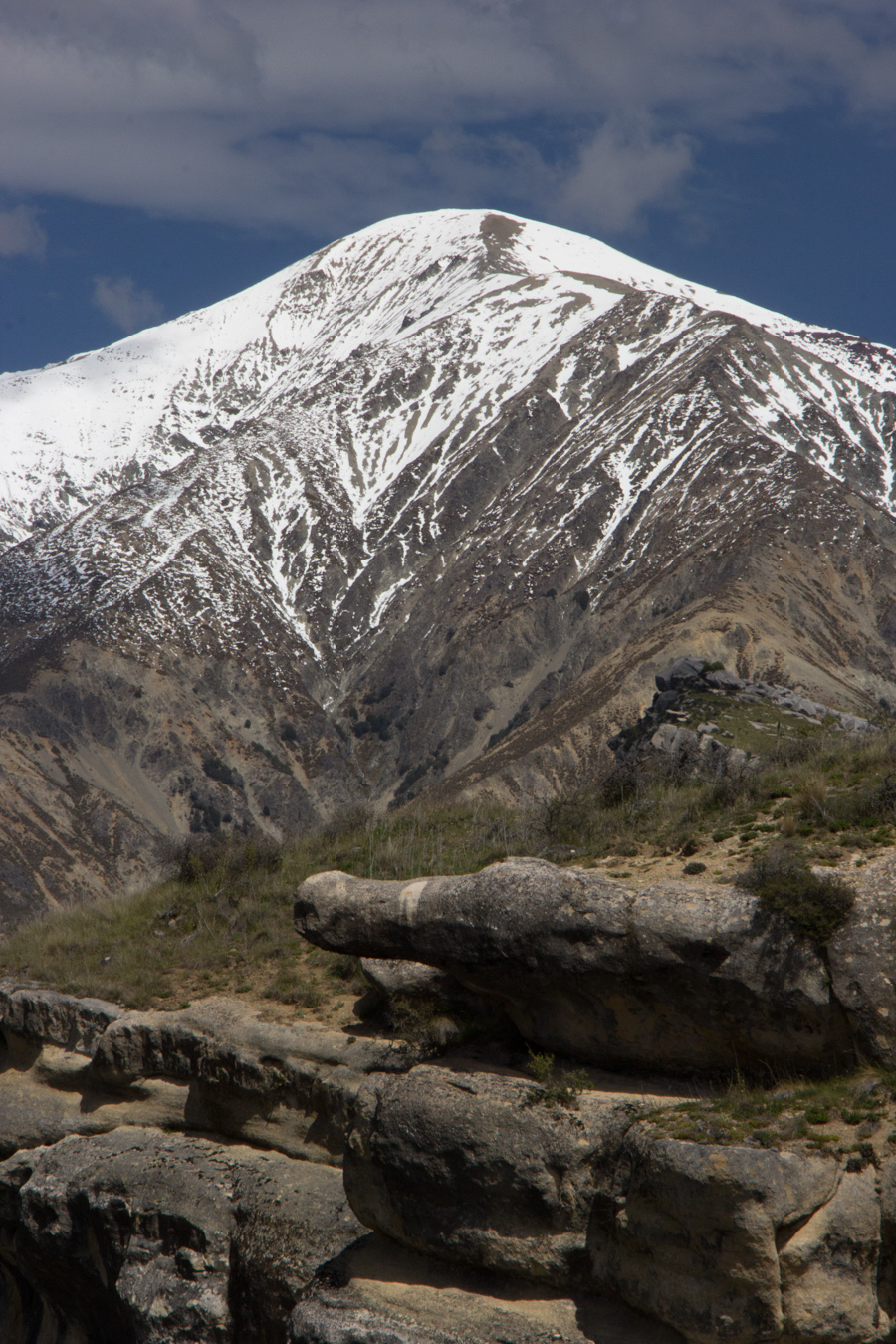 Look at this gigantic hole! It was outside of the park, so I don't know what caused it.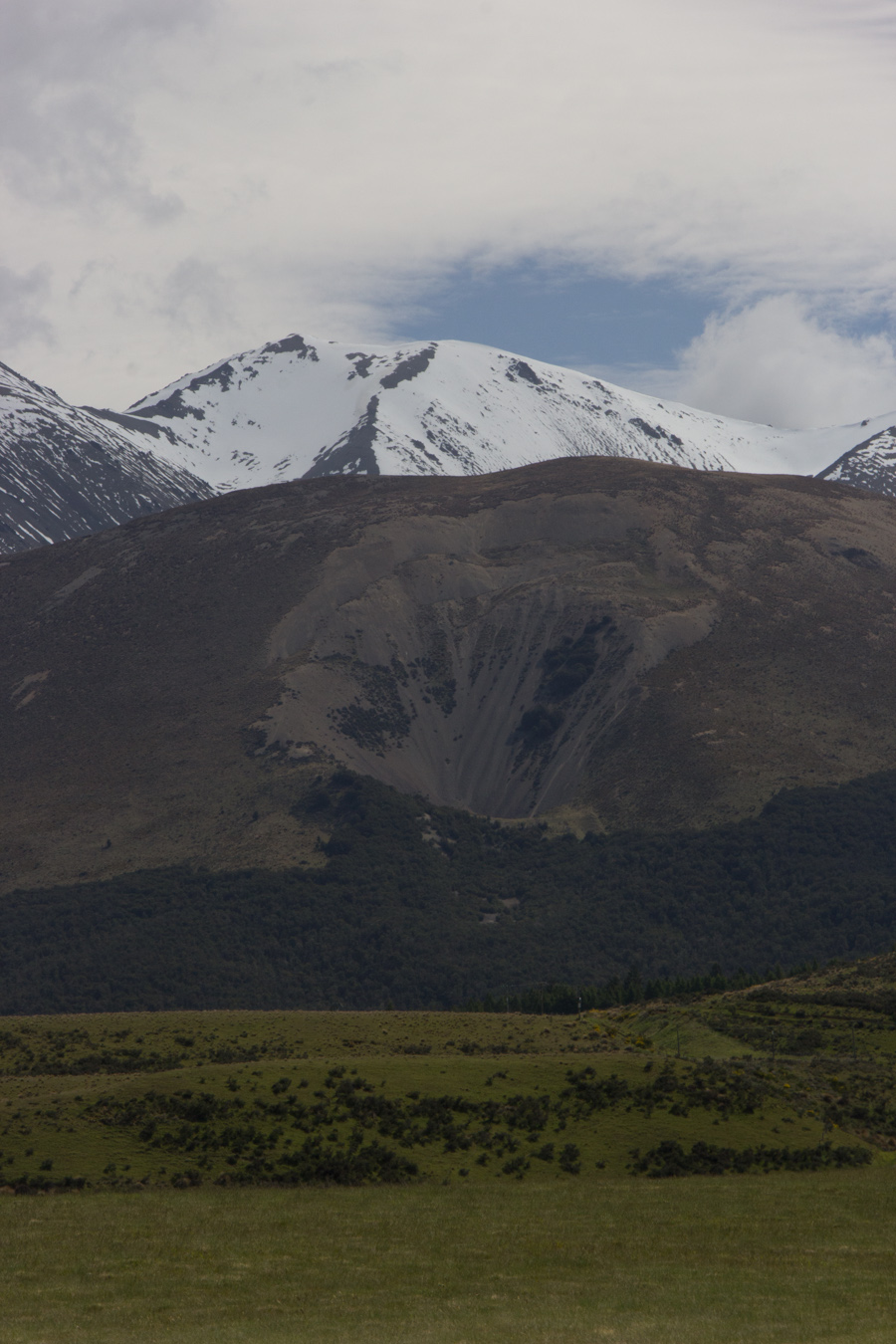 Back in Christchurch, we had a lovely Japanese dinner with Daniel, and shared our memories of our amazing trip and of Mark. Daniel told us that some of the kea enjoy the rush of air they get by deliberately puncturing car tires. What obnoxious birds!
Eric took my picture with Daniel.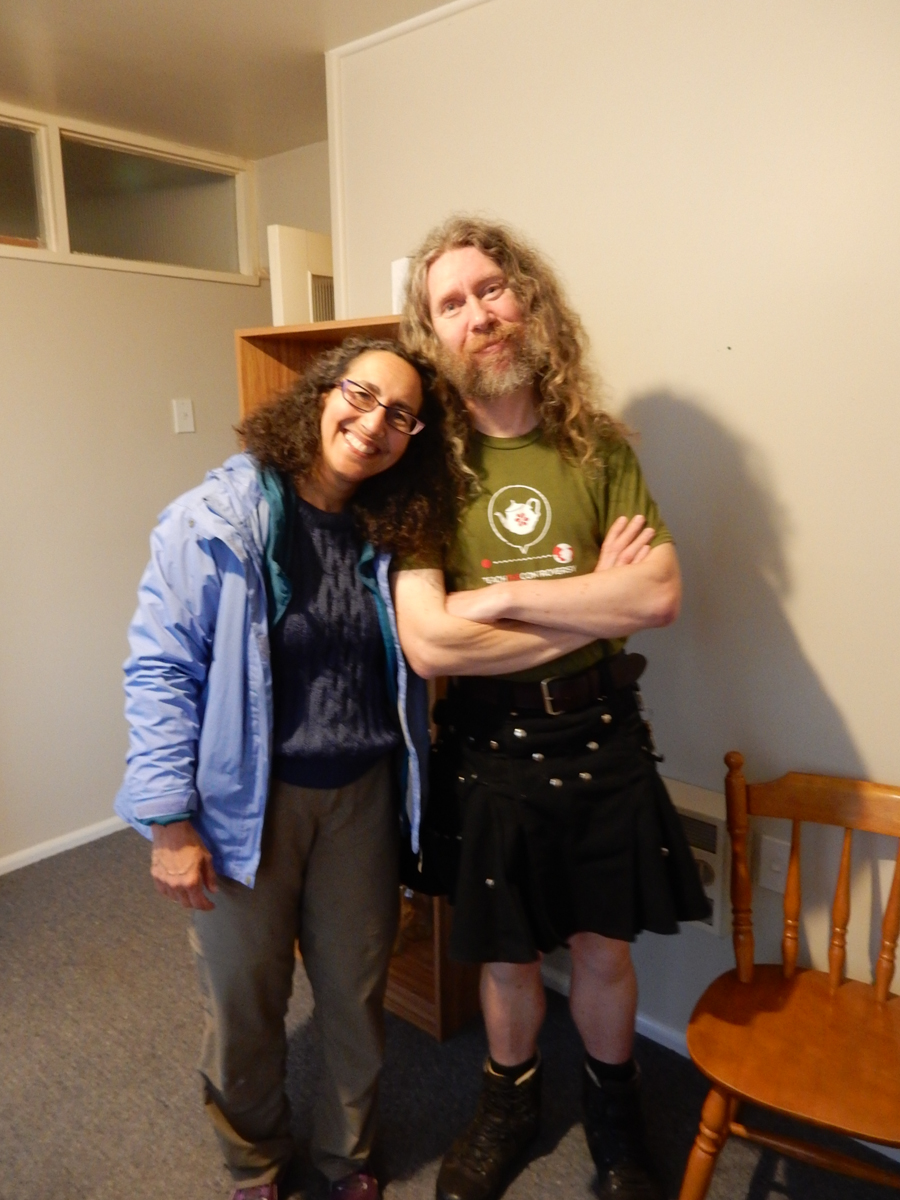 While this was quite a relaxing day compared to glacier hiking the previous day, we still saw some beautiful scenery and had a great time. Even New Zealand's less incredible parts are still amazing.
---