Kaua'i: The Garden Island
---
Na Pali Catamaran Tour (8/25/08)
For the afternoon, I'd booked a catamaran tour along the famous Na Pali Coast on the north side of the island. This area features some of the most stunning and beautiful scenery in Hawai'i. The tour was with Na Pali Catamaran. Our guide, Sammy, told us that the island of Kaua'i had once been much bigger, the size of the Big Island, but that the northern part of it had fallen off in some cataclysmic geological event, of the sort Lex Luthor tried to create in that first Superman movie with Chris Reeve. Research on the web reveals that this is uncertain, but that it's a legitimate theory, and that geologists have found some evidence of the rest of the island underwater. In any case, what remains looks really amazing.

We met up with the tour company in a shopping center, and they used three vehicles to get us where we were going. First, we were taken by van shuttle to the beautiful Hanalei Bay, between Princeville and the Na Pali Coast. Then, we were taken by outrigger canoe out to the actual catamaran further out in the Bay. Finally, we got into the catamaran, and I was able to take the camera out of the dry bag and take a picture of the lovely Bay.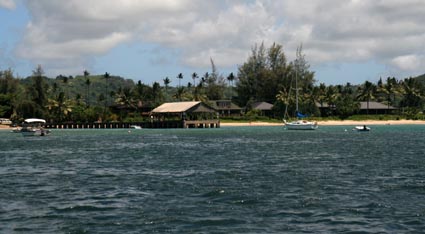 Many of the cliffs are beautifully verdant.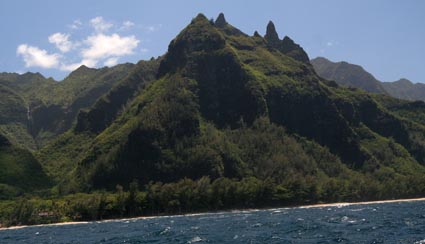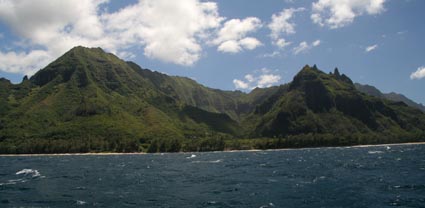 The Coast has these odd pinnacles. I am unsure of their geologic origin, or how they would come about if part of the island did fall off.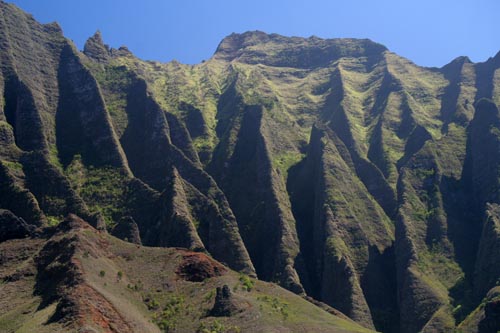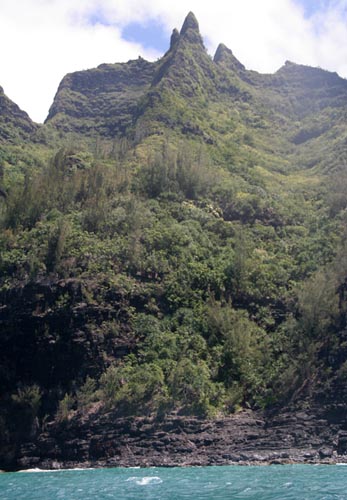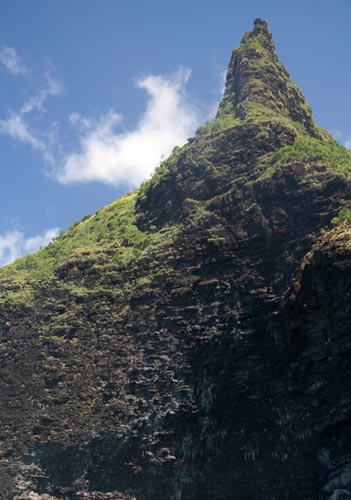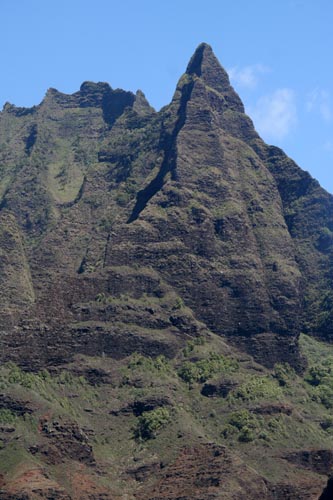 And, of course, this being Hawai'i, there are waterfalls.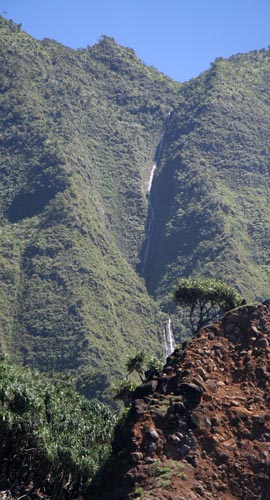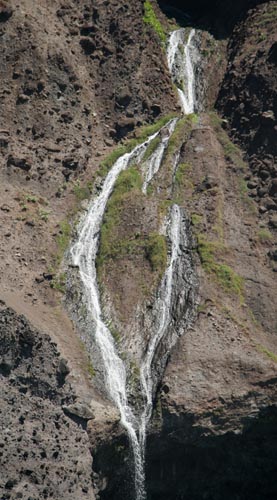 Other parts of the Coast are craggy.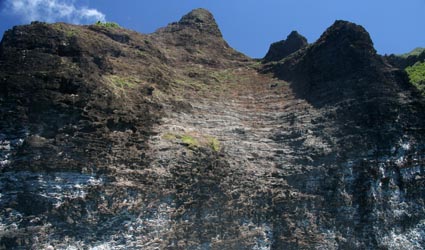 Some feature caves (often with bonus waterfalls).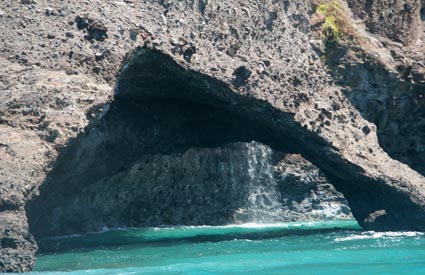 We went into one of the larger caves.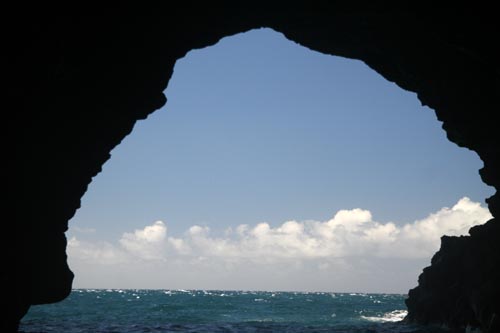 Unfortunately, the coast has recently been damaged by a wildfire, and the Na Pali Coast trail has been closed. This picture shows some of the fire damage.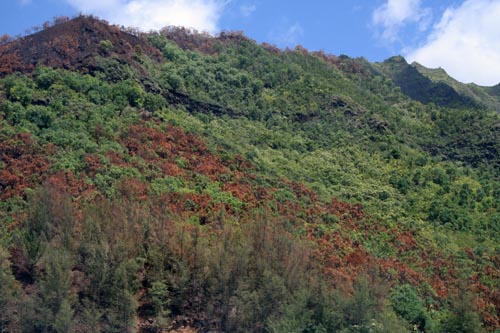 After all of that scenery, we stopped at a fishing village for sandwiches and a lovely snorkel. We saw a sea turtle and many tropical fish. We didn't think to bring an underwater camera, so I can't share them. Actually, that's all I have to share in any case, because we weren't able to take pictures on the way back up the coast. We were riding into the swell, and it was very splashy, so everything had to stay in the dry bags. The ride was not too bad, but it did feel rather adventuresome.
We topped off our day with a visit to the Kiluea Lighthouse...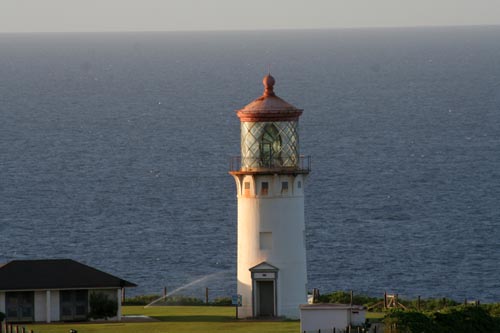 ... and happened to catch a view of the sunset from an overlook on the road.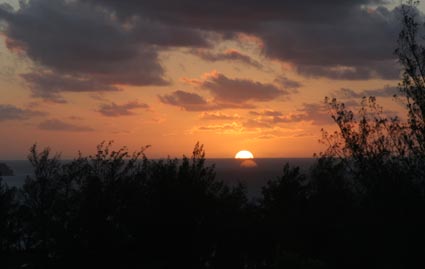 ---