Hawai'i: The Big Island
---
Our Resort
We are staying at the Kona Islander Inn Resort. Our room is nice and big, with a kitchenette and an ocean view, for only $80/night.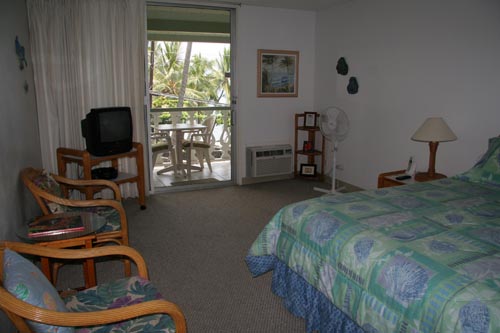 Here is the view from our lanai deck. Phone cables, yes, but it's still nice.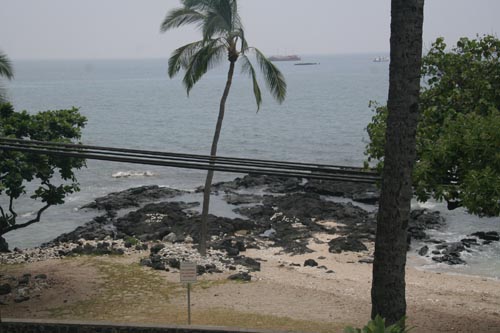 It has a kitchenette, too, so we can save money on some meals, especially breakfast.
---