---
Vermont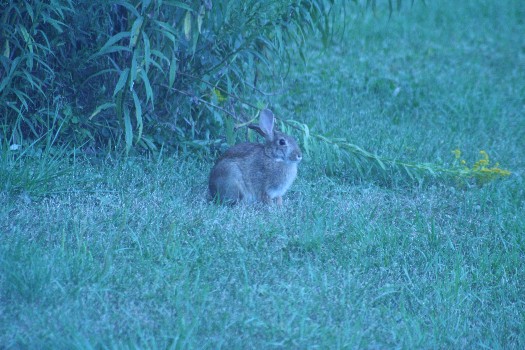 Eric spotted this bunny in my father's back yard.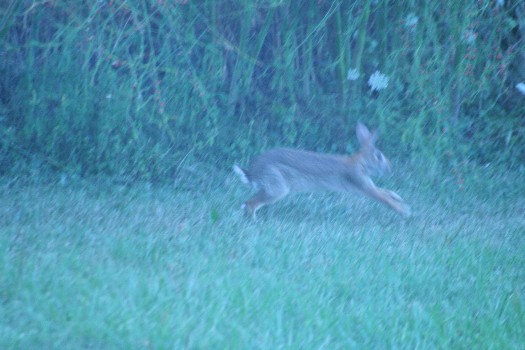 He captured the bunny in mid-hop!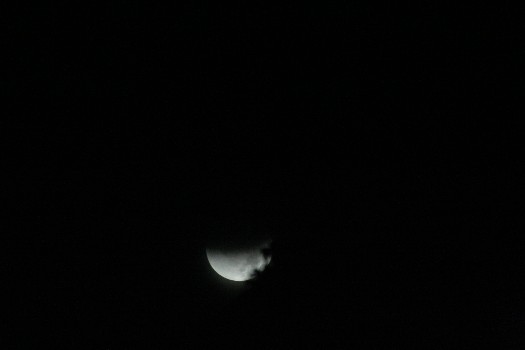 We actually got up at 5:00 am to view a lunar eclipse.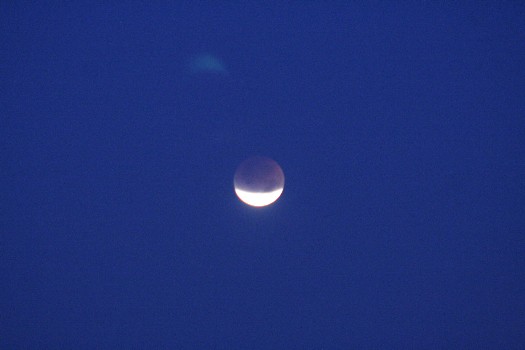 A view a bit closer to the totality.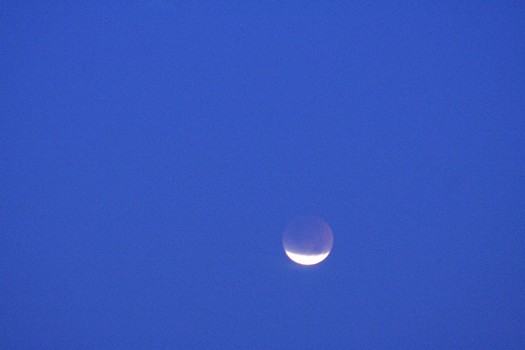 As the eclipse approached totality, the rising sun brightened the sky significantly.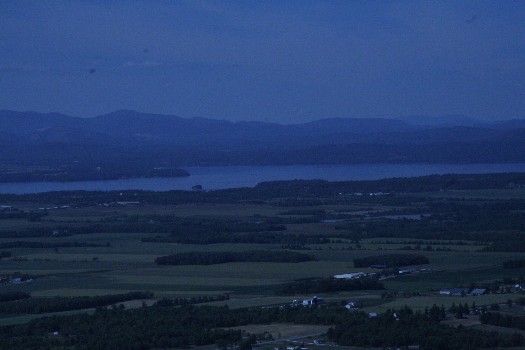 We hiked up to the top of Snake Mountain, and looked out at Lake Champlain.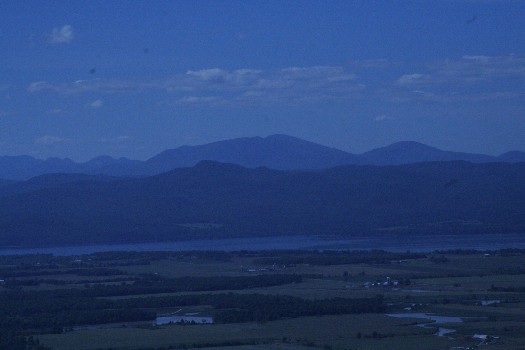 In this picture, you can see we had a good view of the Adirondack Mountains on the New York side of the lake.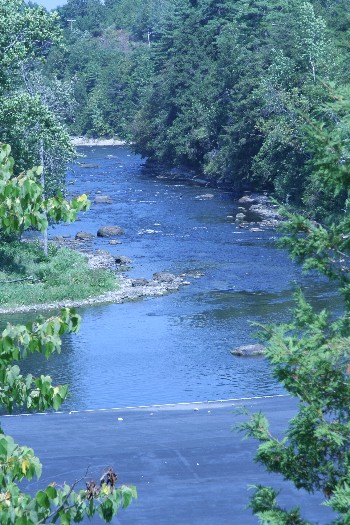 Dad took us on a hike on the Trail Around Middlebury, with some nice views of the Otter Creek.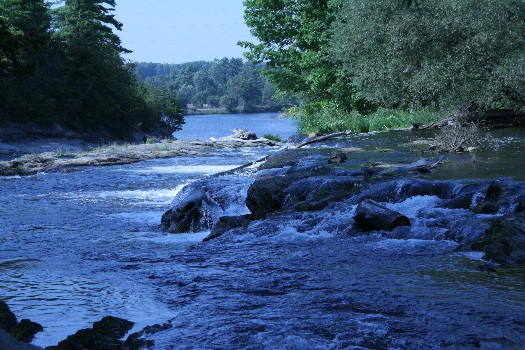 A different view of the Otter Creek, which is dammed for hydropower.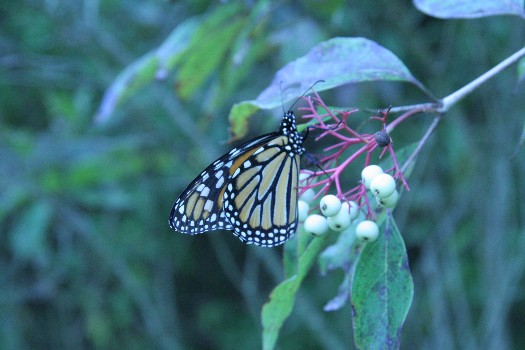 I got a great shot of a butterfly.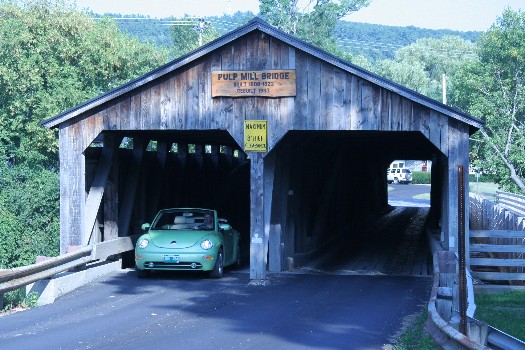 We saw one of very few double covered bridges in the US.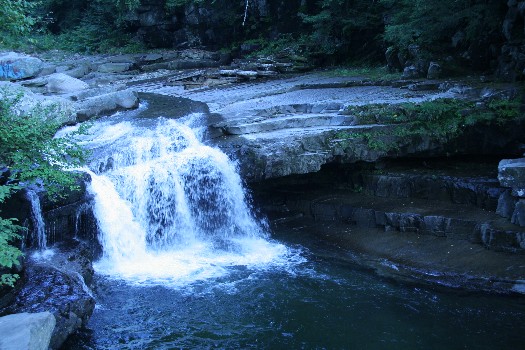 We went swimming at Bartlett's Falls.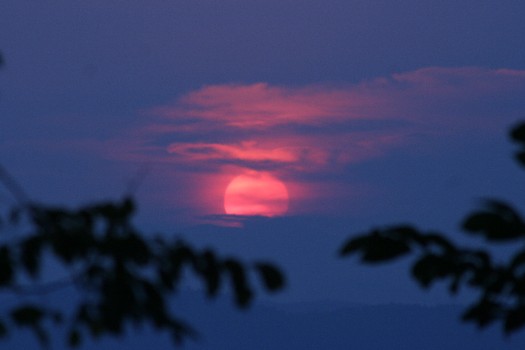 I caught a nice view of the sunset.
---