---
Maine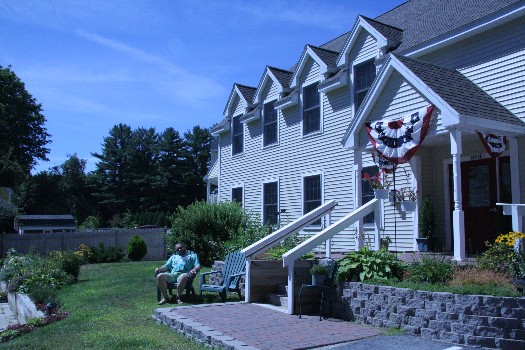 We stayed at the lovely White Rose Inn, Ogunquit.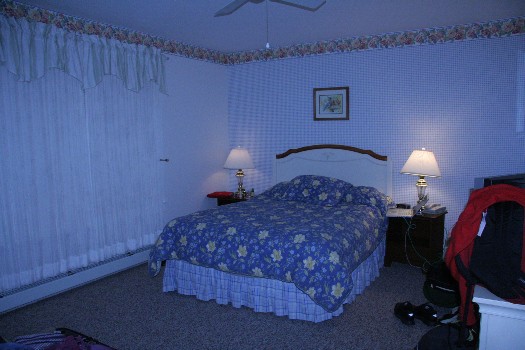 Here is our fairly large room.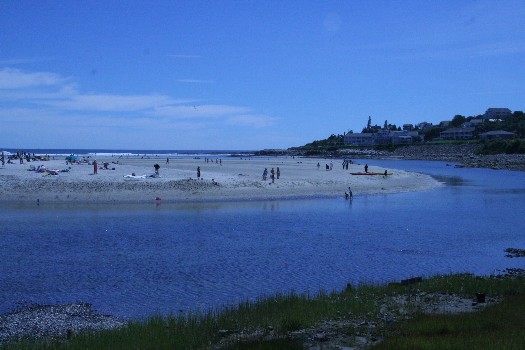 At Ogunquit Beach, the Ogunquit River runs into the Atlantic Ocean.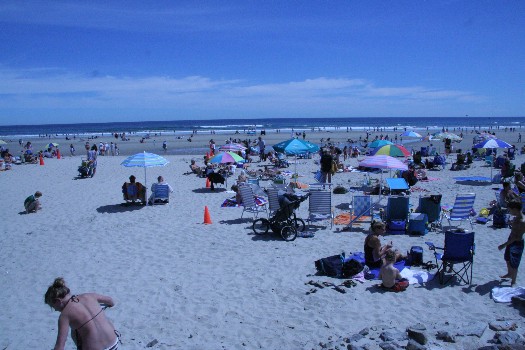 The beach was lovely, and although it was not as optimally hot for the beach, the sun was perfect.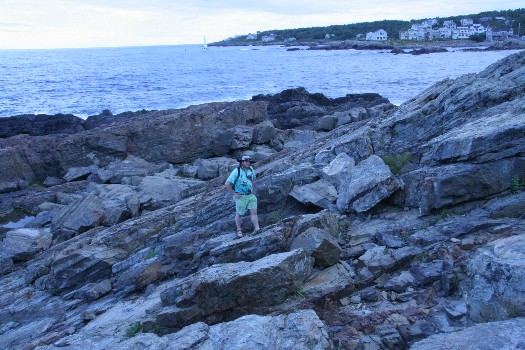 We took a walk along the Marginal Way, a rocky bit of coastline. It was something like the Cliff Walk in Newport. We went out to look at the tidepools, but didn't see much besides mosquito larvae.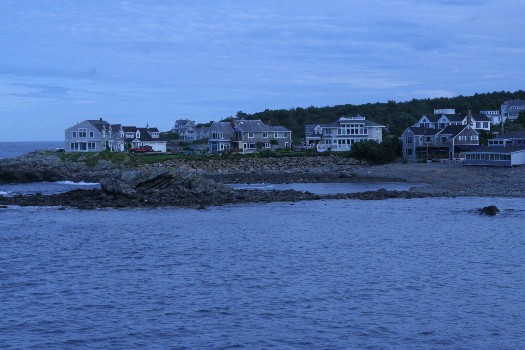 A view from the Marginal Way of very typical New England architecture. Not quite like the ostentatious mansions of Newport!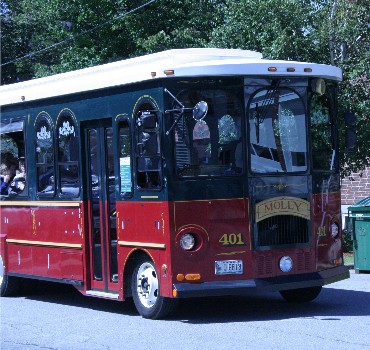 Ogunquit is known for its "trolley" transport system. They are actually buses dressed up to look like trolleys. They run frequently and are relativey convenient to use, keeping a lot of traffic off the roads. They all have names that rhyme with "trolley:" Wally, Lolly, Molly, Dolly, etc. I joked that they could have named one "Charlie," and it would still have rhymed in Maine.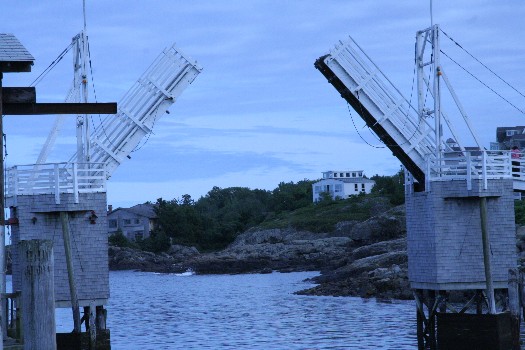 There was a real drawbridge at Perkins Cove, where we had a great lobster dinner.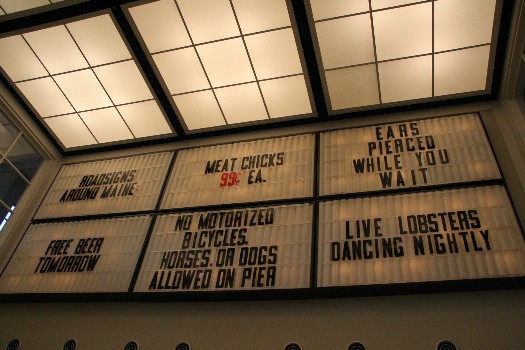 In a typical display of New England humor, one restaurant had an exhibit of Maine road signs.
---