---
Massachusetts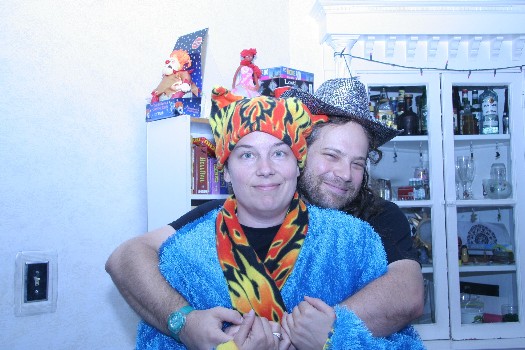 Julia threw a brunch for us.
We visited the Bunker Hill Monument, which is actually on Breed's Hill. The battle of Bunker Hill actually took place on Breed's Hill. Military communications in 1775 were not what they are today, and someone got confused somewhere.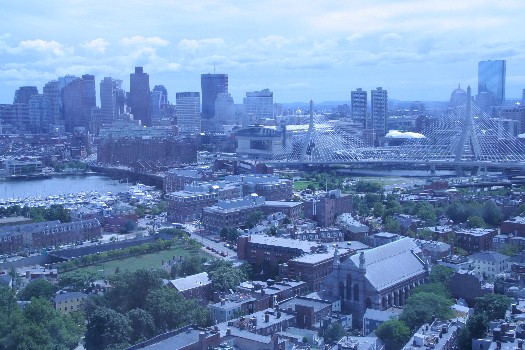 Looking out at the Charles River and downtown Boston from the top of the monument (294 steps up)!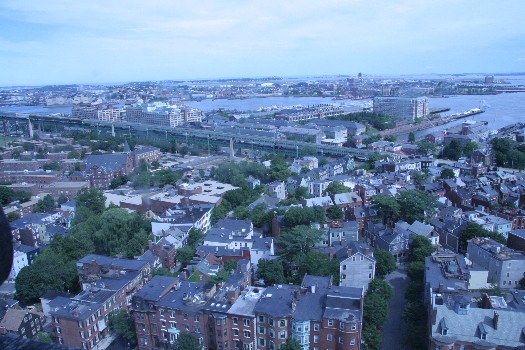 Looking out toward the Mystic River.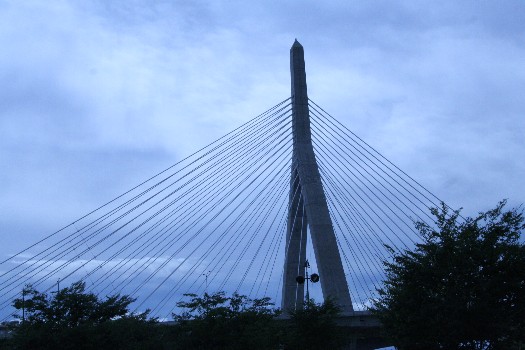 The impressively styled Zakim Bridge. We hear the construction is not as well done as the design.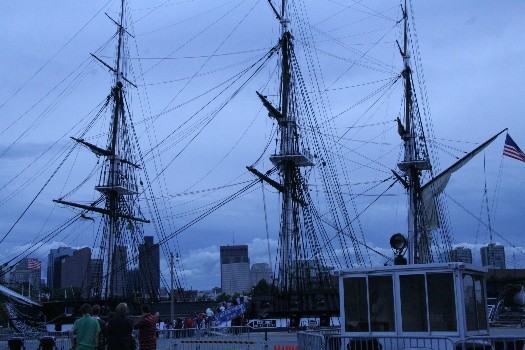 We got a brief look at the Constitution before we needed to move our car.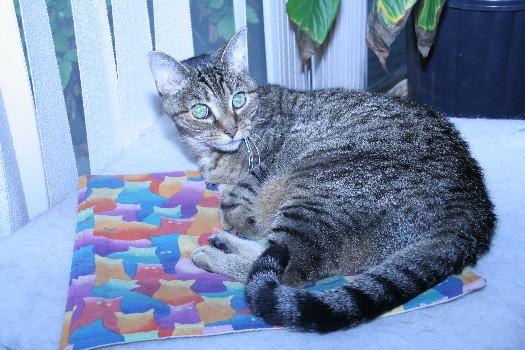 This is Clio. She is 19. I have known her since she was a small kitten.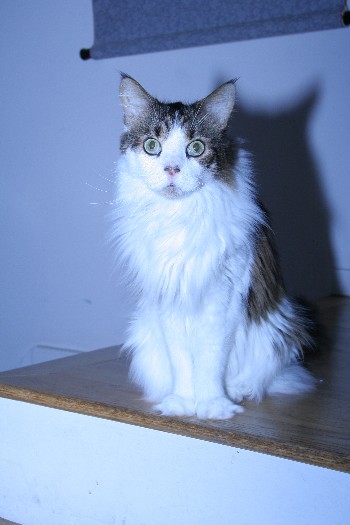 This is Rocky.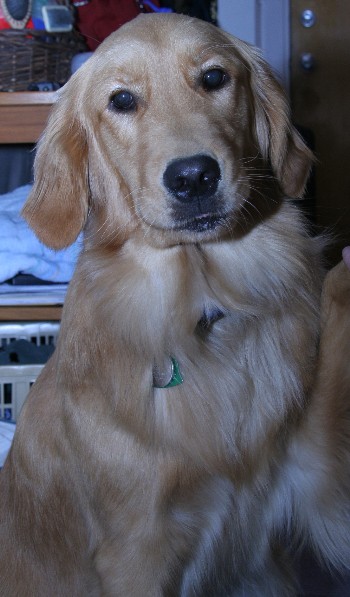 And this adorable animal is Windy.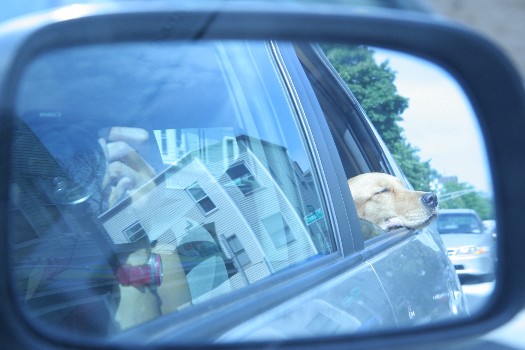 One of the better pictures I have ever taken through a car window.
And an obligatory picture of me with Windy (photo by Eric).
---