---
Rocky Mountain National Park(Monday, August 4)
Rocky Mountain National Park is one of the most amazing places I've ever seen. If you love mountains, this should definitely be on your list. The scale is amazing. I thought it was more impressive than the Grand Canyon.

As we drove into the park, it kept raining on and off. Thunderstorms were threatened. There was some cold wind. But we only had one day allotted for the mountains, so we decided to go ahead with our plans in spite of the weather. We did a hike to three lakes: Nymph, Dream and Emerald, for a total of about 3.5 miles. We started at about 9,500 feet, and hiked up another 600 through subalpine tundra. The sights started out nice and grew more and more impressive the higher we climbed. And as it happened, the skies cleared gradually as we climbed, such that by the time we got to the third lake, it was brilliantly sunny. This is Nymph Lake, with lilies. (Photo by random stranger)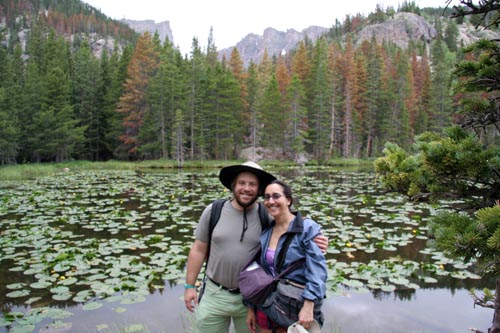 This is Nymph Lake with the mountains in the background.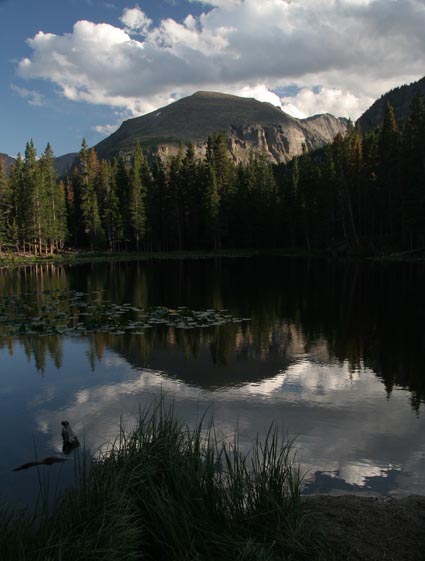 Along the way, we saw some cool evidence of glaciation.
This is Dream Lake.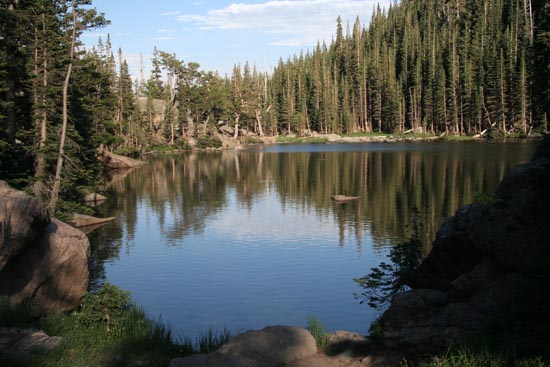 Although we were primarily there to see the mountains in the distance, the path we walked along was very scenic, too! (Photo by Eric)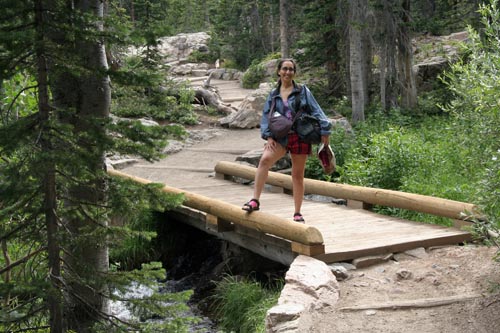 Finally, we reached Emerald Lake, with Hallet's Peak in the background.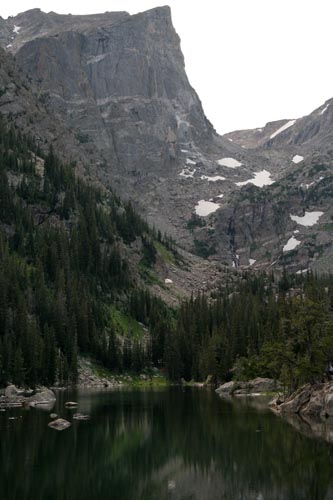 The views of the high mountains were the highlight of the hike.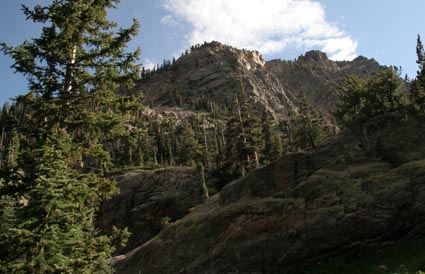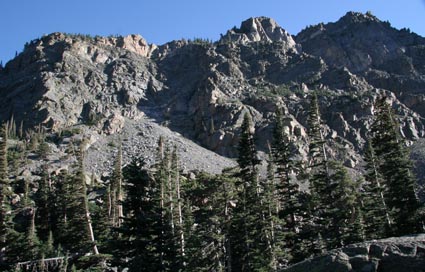 Eric took this one.
And I took this image of the same peak in a different light.