---
Parc Jean-Drapeau
Just a few miles before the Canadian border, we found ourselves halfway between the north pole and the equator.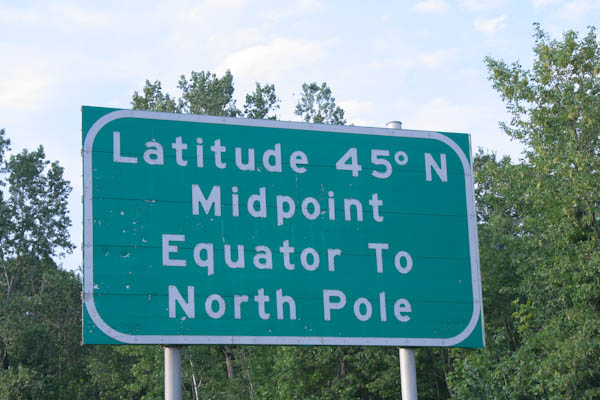 Our arrival in Canada.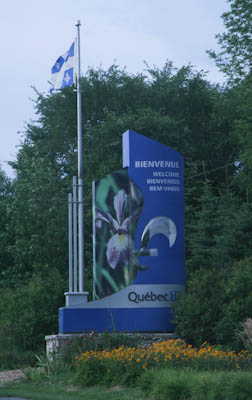 Since we are training to do a three-day bicycle trip for Labor Day weekend, we didn't want to let our bicycling muscles atrophy for more than two weeks, so we decided to do most of our touring by rented bicycles. We rented our bikes in Vieux Montreal, the old city.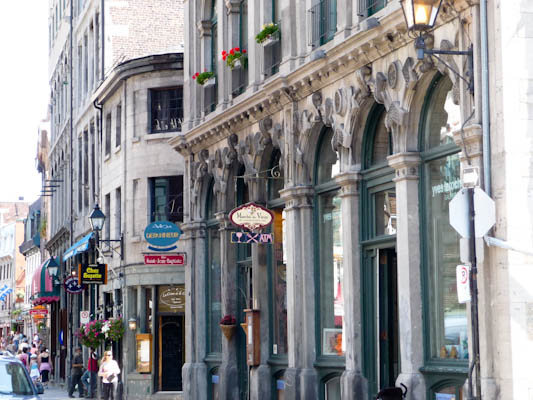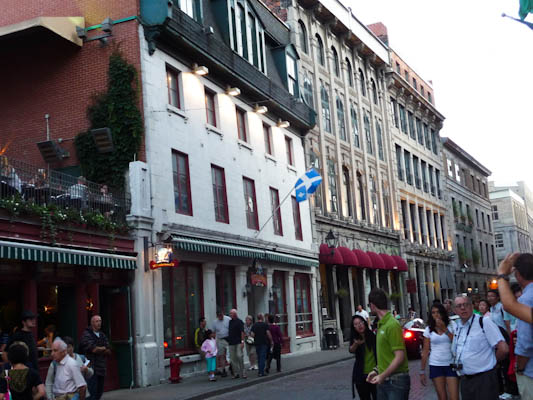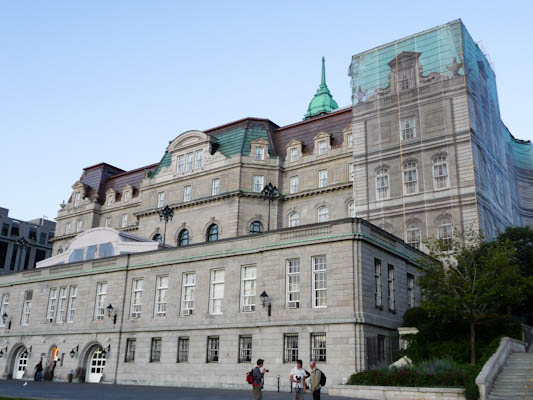 We saw this mural along our way.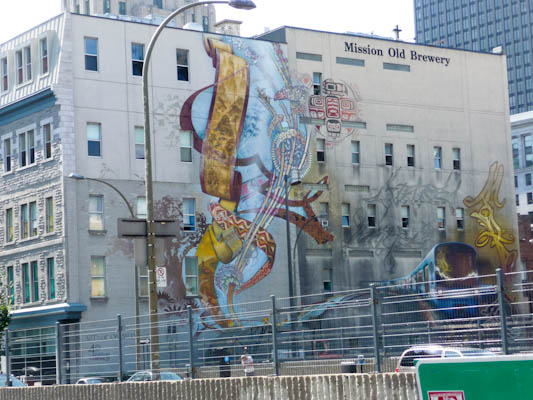 Montreal has miles and miles of bicycle "pistes," or paths. You can travel safely away from all traffic -- nothing more dangerous than another cyclist or a rollerblader. There are regular water fountains and even actual bathrooms along the pistes, so you don't have to beg a BART agent to be able to use a bathroom. I thought this was incredibly civilized, and that was before I even saw this air pump! Everything for the cyclist!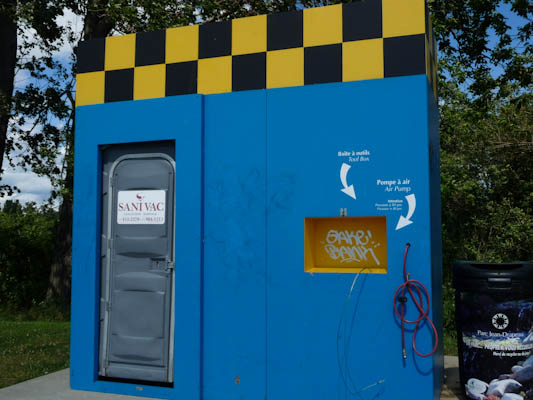 We rode along the pistes to Parc Jean-Drapeau, the islands of Notre-Dame and Ste.-Helene. These islands were the site of the World's Fair in 1967, and many of the exhibits are still there. On the way there, the pistes led us through a port area with some cranes. Our cranes in Oakland are more interesting.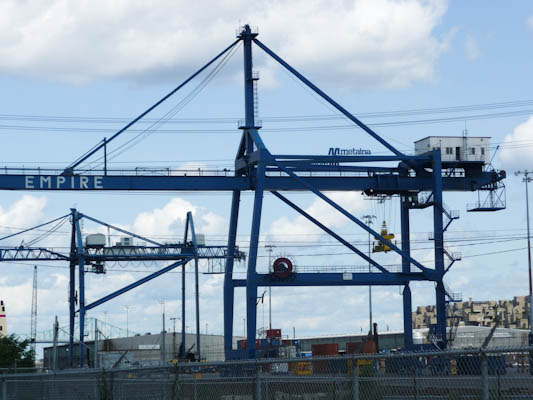 We had beautiful views of the skyline over the water.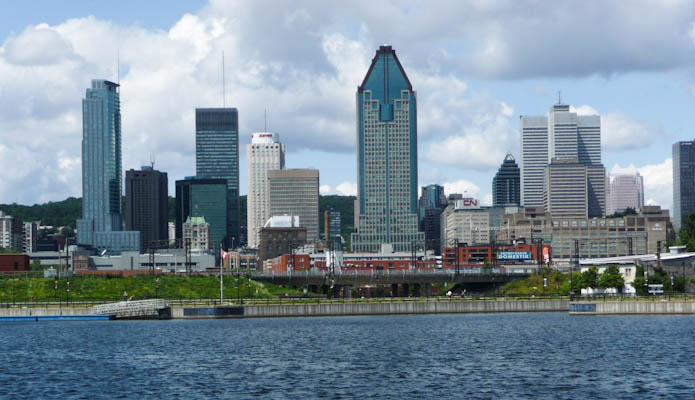 These apartments must be very expensive, because they also had excellent views of the skyline over the water. Otherwise, however, they were one of the most hideous architectural structures I have ever seen. They looked like a ruin. No one in California would ever build something that looked so flimsy, especially on what is almost certainly landfill.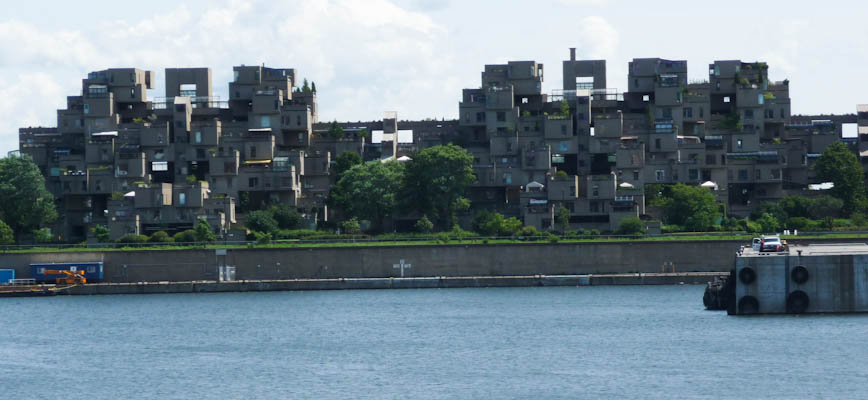 Here's what they look like up close.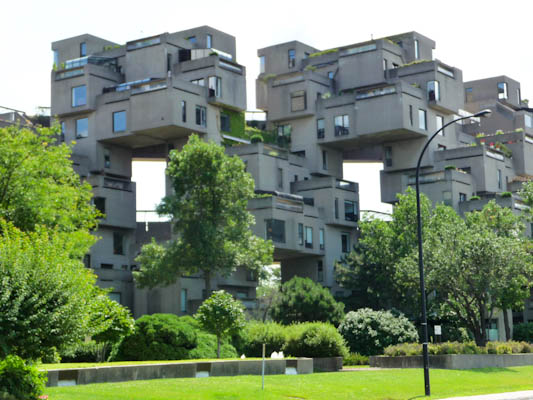 Ile Notre-Dame was particularly lovely.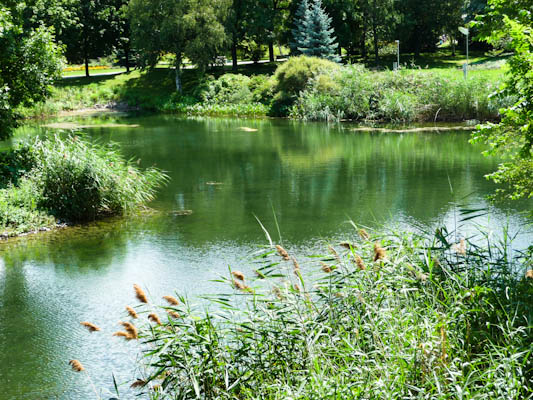 You could rent paddleboats.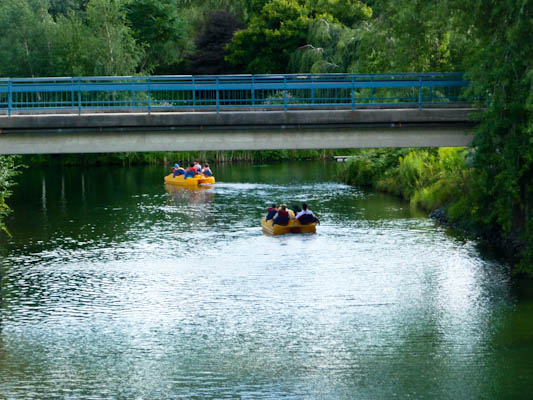 What had once been one of the World's Fair pavilions had been turned into a casino.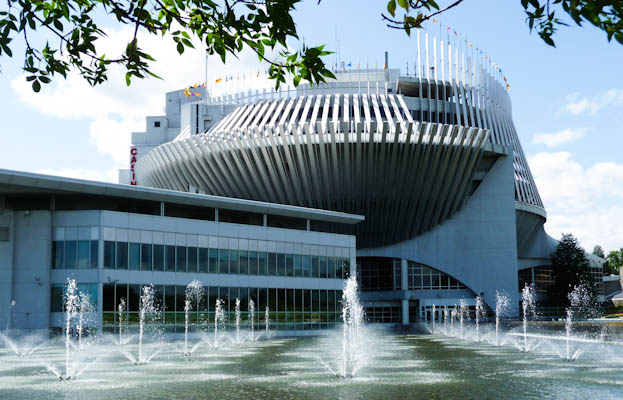 It had some interesting landscaping.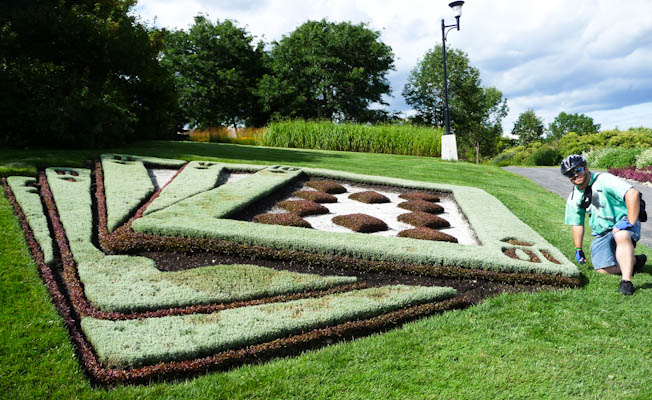 The whole island was full of pretty flowers.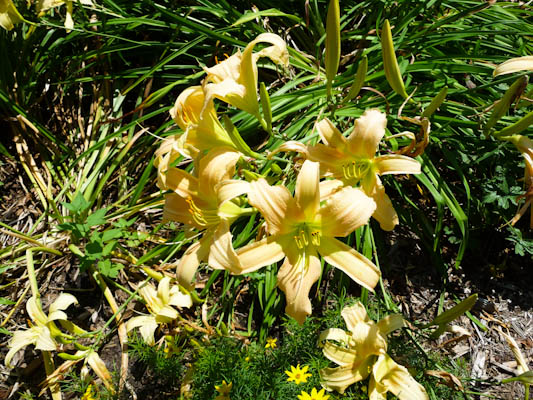 The most prominent feature of Ile Ste.-Helene was this large Buckyball, designed by Buckminster Fuller himself. It was once a pavilion and is now a museum.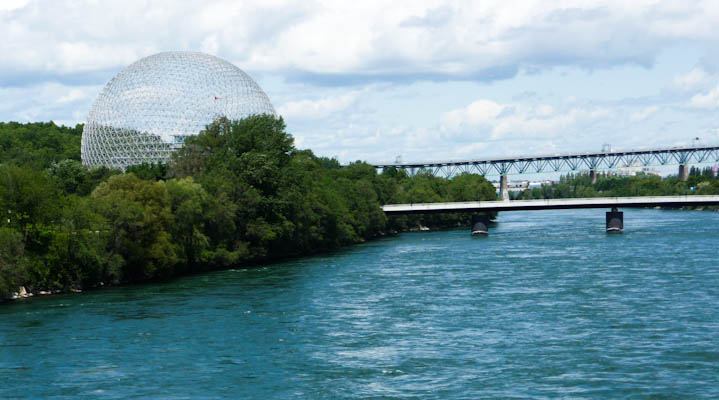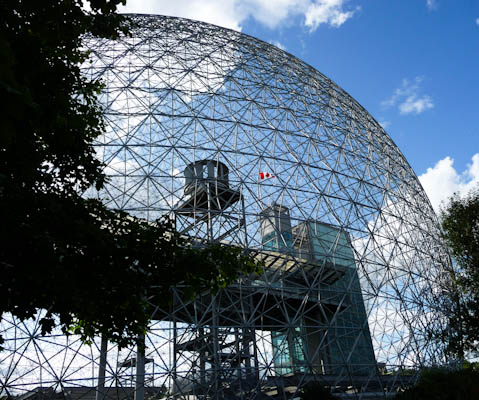 We rode up to this tower.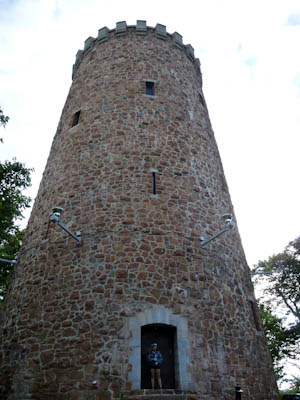 We also found this blue man statue.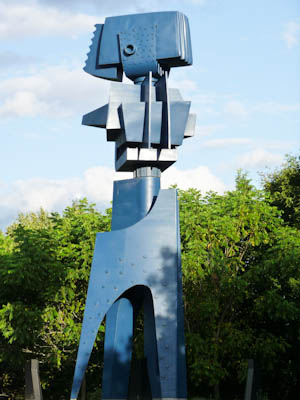 We found eleven geocaches, in a foreign language and without a car, breaking Eric's previous record for number found in a day. It was a terrific day.
---