---
Botanical Gardens
Montreal's Botanical Gardens are one of the city's highlights.

The approach to the gardens is dominated by Exposition Park, with its unusual tower. I didn't pay to go up in the tower, because I've done it before and the day was overcast.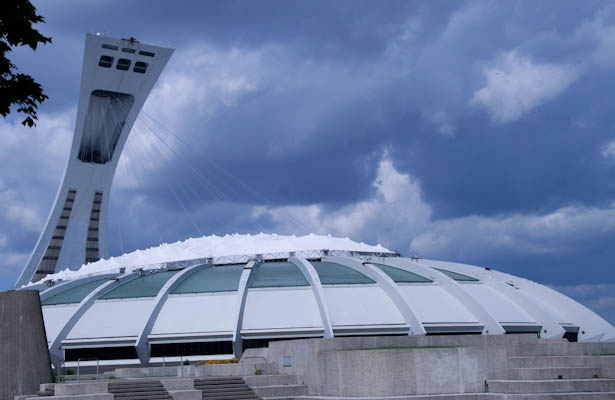 A fountain at the entrance to the gardens.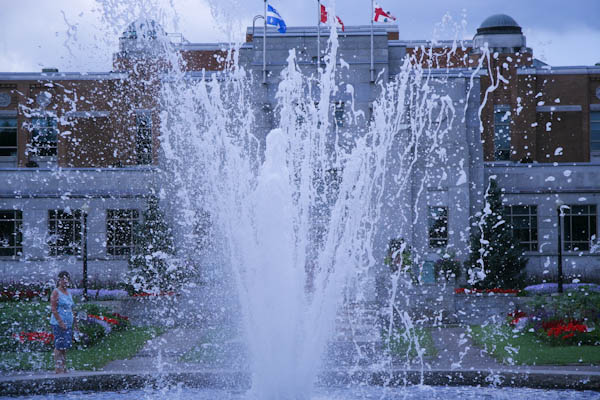 The gardens have a large number of greenhouses where they grow plants that will not grow outdoors in Canada, like these cacti.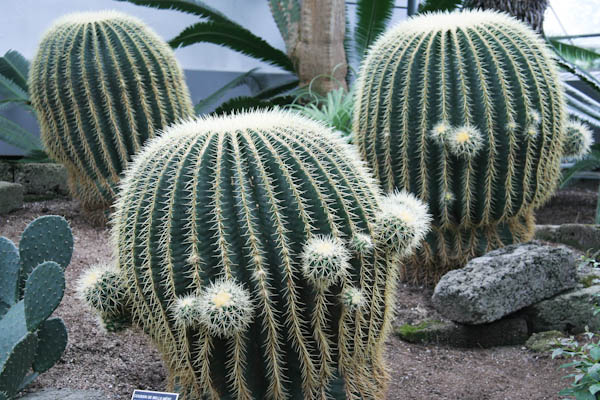 Outside the greenhouses, at the entrance to the gardens proper, were these lovely hanging planters.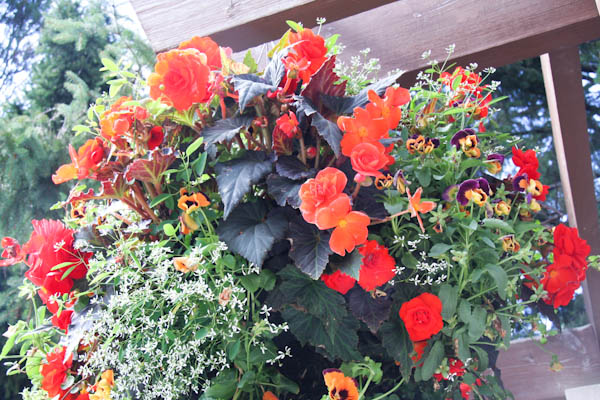 Like most botanical gardens, these are divided into regional gardens. The most popular ones were the Asian gardens, Japanese and Chinese. I took a tour of the tea garden at the Japanese gardens. Foolishly, I thought there would be some tea involved. But no, a Japanese tea garden is just a place where you ritually prepare yourself for drinking tea, which apparently is a religious ritual in Japan. Here are some views of the Japanese garden.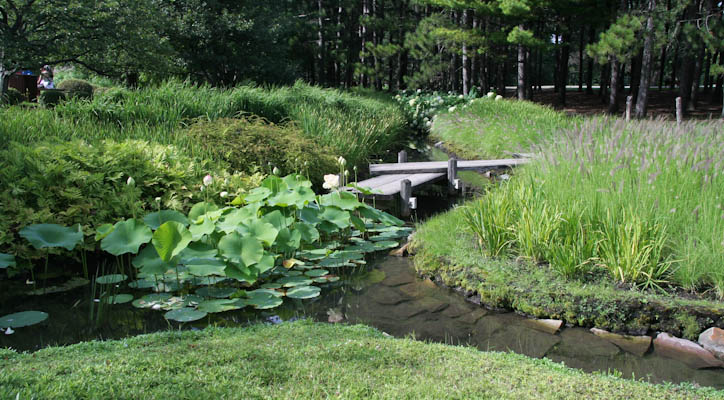 Almost all of the gardens had waterfalls. Here is the waterfall from the Japanese garden.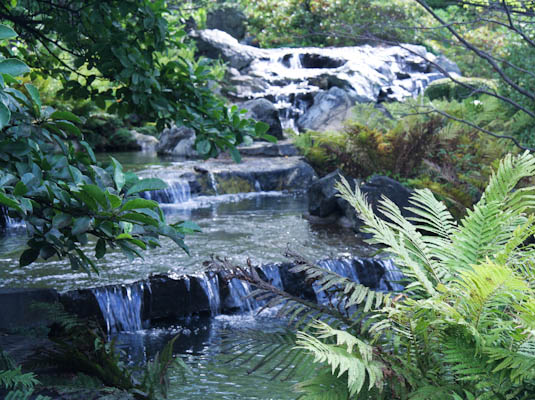 There also was a lily pond in the Japanese garden.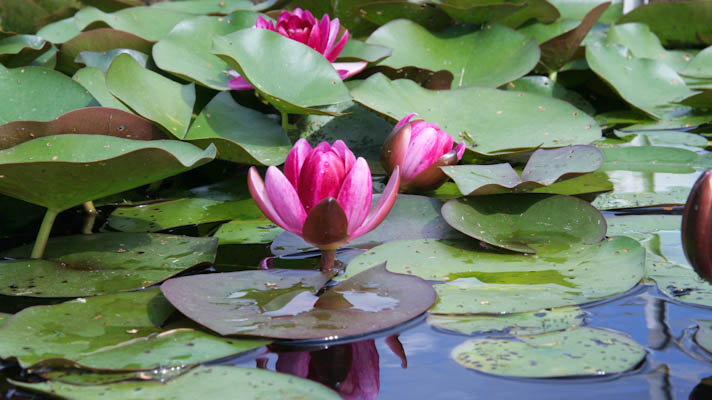 Here are the Chinese gardens.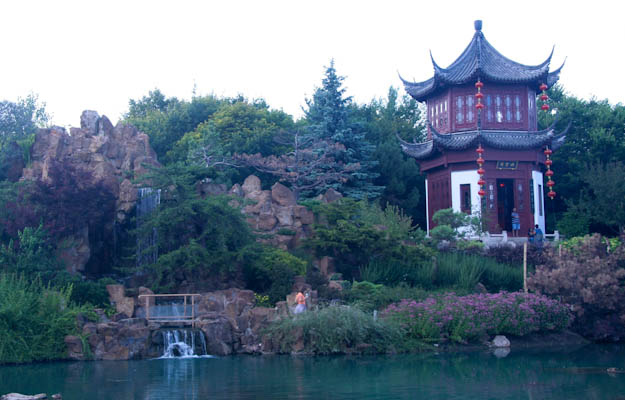 The Chinese gardens also had a waterfall.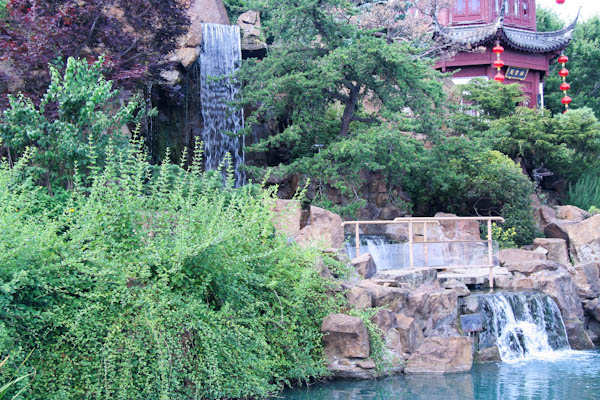 The Exposition Park tower made an odd background for the Chinese gardens.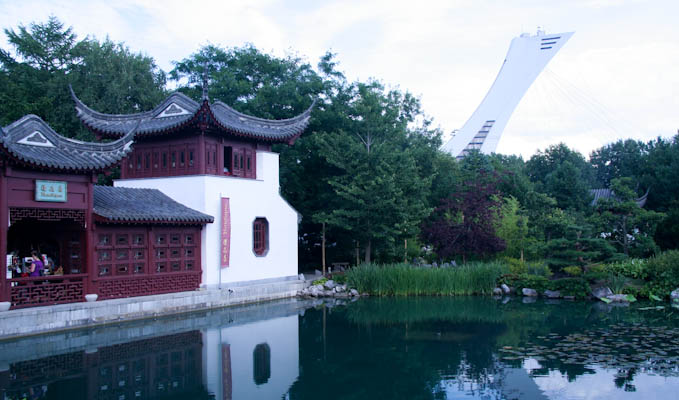 Can you tell what is reflected in the pond here?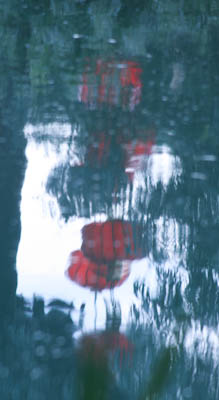 It's these pretty Chinese lanterns.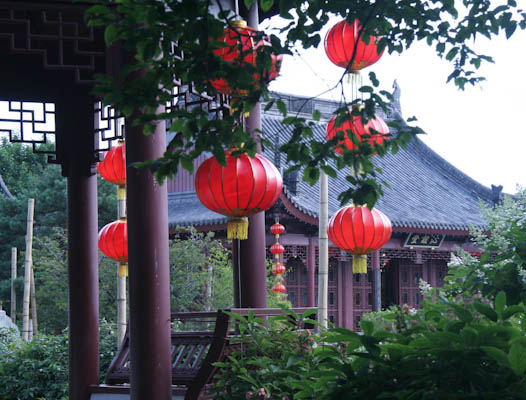 Personally, I found the Asian gardens a bit crowded, and preferred the solitude of the less popular Alpine gardens. I have long been fascinated by things that grow in harsh environments.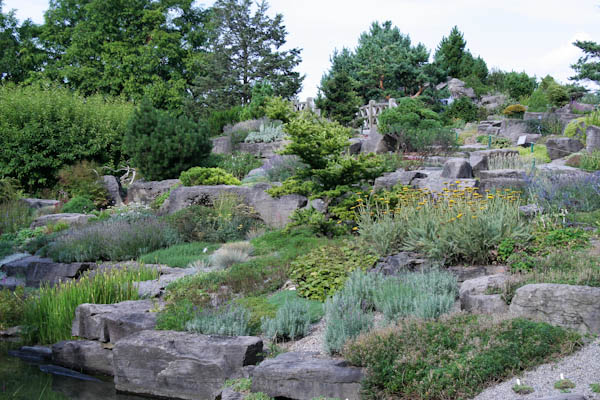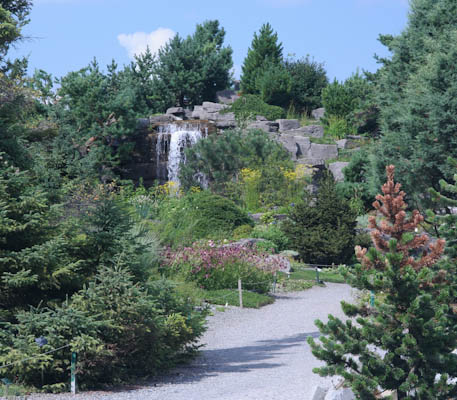 Like the other gardens, it had a pretty waterfall.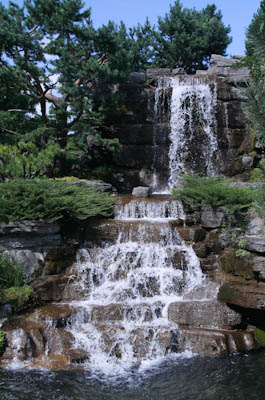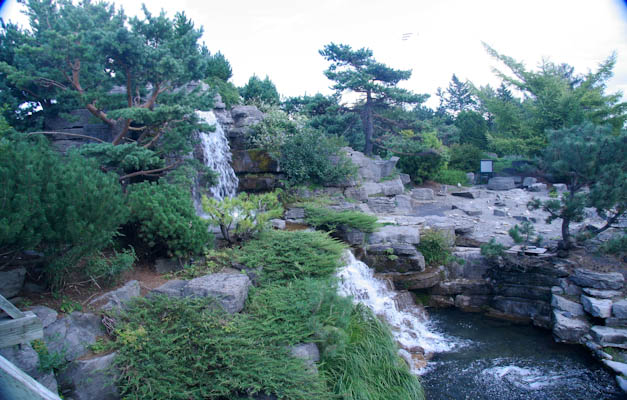 Can you tell what this is a picture of?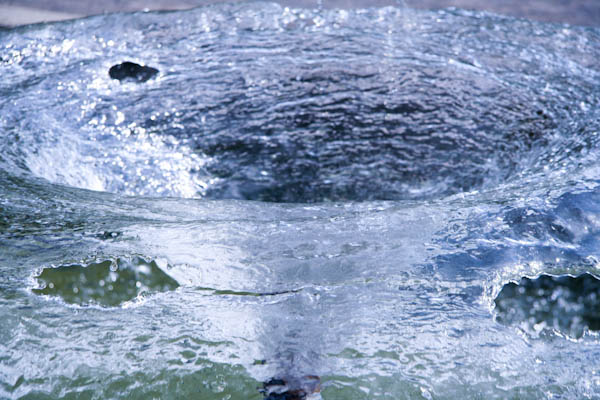 Maybe it's a little bit easier to tell here.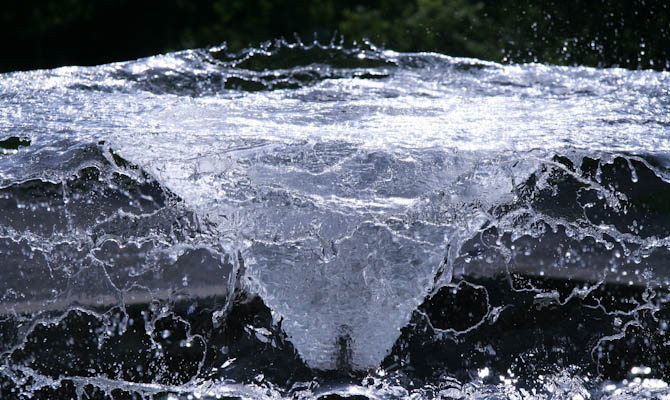 Here it should be obvious. I had fun playing with high shutter speeds!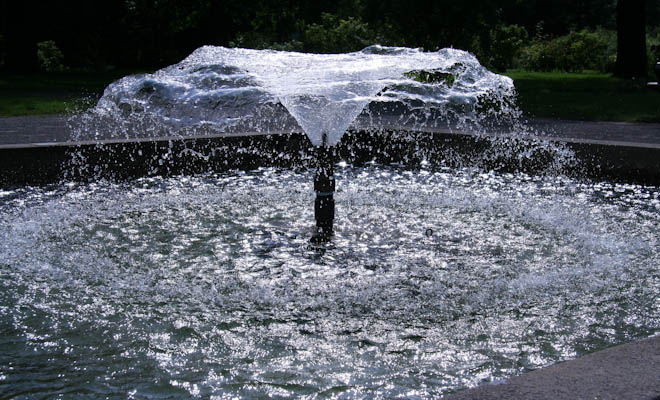 Of course, I couldn't visit a garden without taking some pictures of bees and butterflies! I saw a very pretty grasshopper-like thing that was dirt-camouflaged while on the ground, but that had pretty blue and yellow wings when it jumped/flew. Unfortunately, these critters were very quick, and I was unable to photograph them even after making several attempts.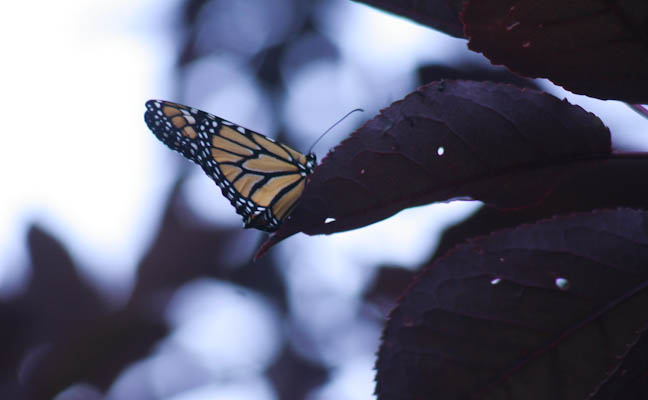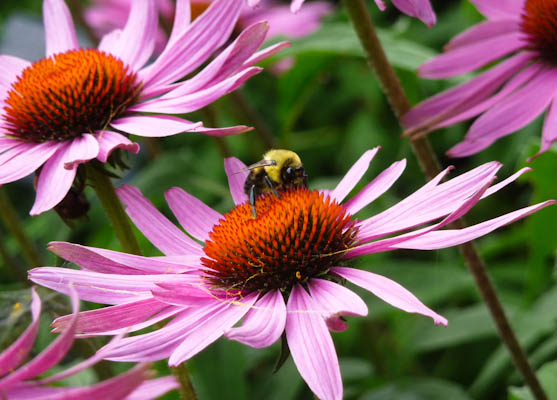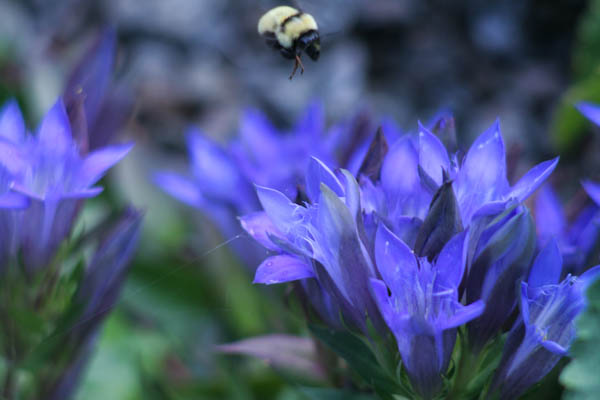 ---