---
Sundial Bridge
On the way home, we stopped in Redding to see the Sundial Bridge at Turtle Bay Exploration Park.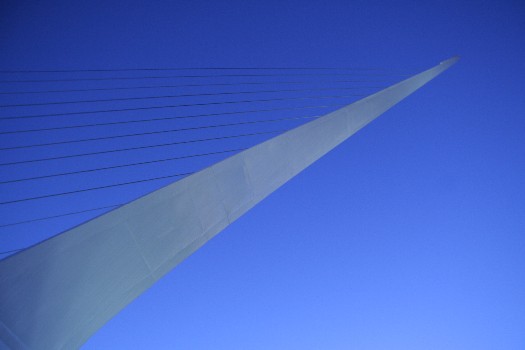 Eric took this fabulous picture of the suspension part of the bridge.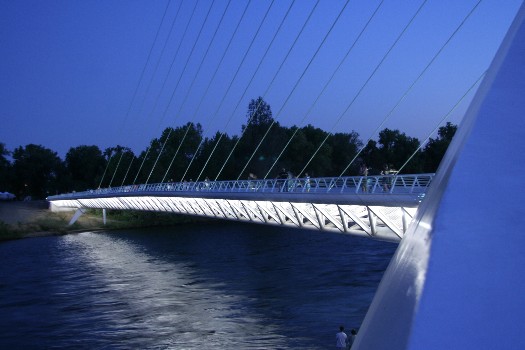 He also took this one of the deck of the bridge.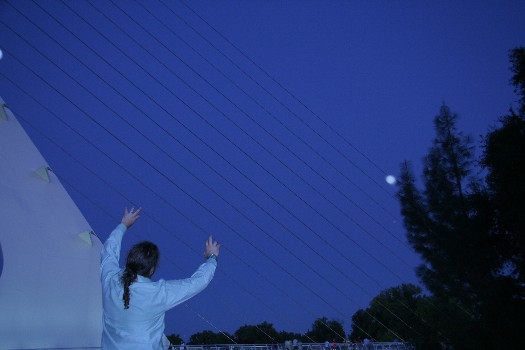 And he made me take this whimsical one.
To our surprise, this beautiful bridge turned out to be just part of a huge complex of gardens and a museum. We must go back and see more of it!
---